What you always wanted to know about a holiday in Saudi Arabia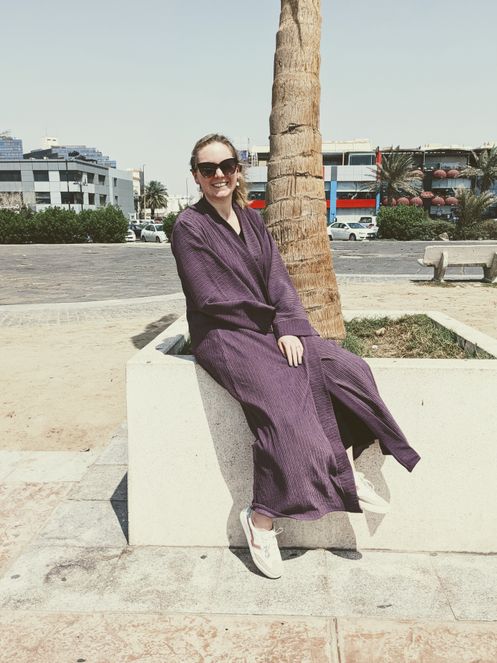 Getting a Visa to Saudi Arabia is straight forward and super easy. You can go to the e-visa-website and apply online. It took me 15 minutes to fill the form, and after waiting for another 15 minutes, I received an e-mail with the visa. Once at the airport, they take fingerprints and a photo – that's it. Stamped. No questions, no addresses or hotel booking required.
---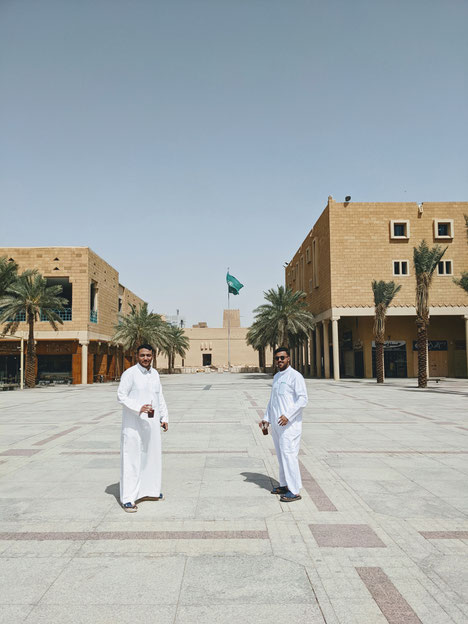 To travel to Saudi Arabia, you can fly to any major city in Saudi Arabia, like Medina, Jeddah, Riyadh or Damman. Also the land borders with Jordan are open 24/7 if you are planning to see another country during your trip. You can use your e-visa also at the land borders.
---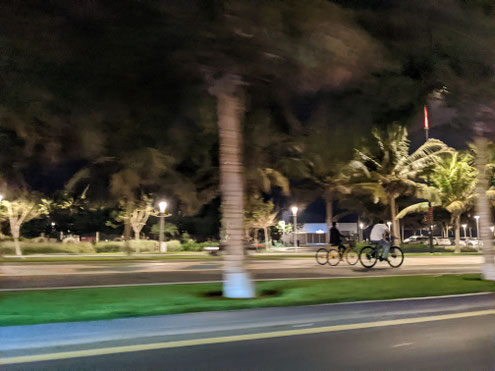 Saudi Arabia is just huge! So you might ask yourself, how to get around travelling in Saudi Arabia? Whenever I looked on the map, and thought "oh this city is close, I might go there". And when I checked the route, it was 5 or 7 hours always by road. So, SAPTCO is the main public transportation company with a broad network all over the country However, it is a rather slow way of travelling. For instance, Medina to Riyadh took me 13 hours. I also noticed, that there is an informal minibus system. Private Drivers wait in front of the public bus stations and shout the different destinations they are going to. You can either pay for a private ride or wait for more passengers and share. If you are planning to travel from Medina to Jeddah (or the other way round), there is a speed train available for 50 USD. Of course renting a car is also an option.
---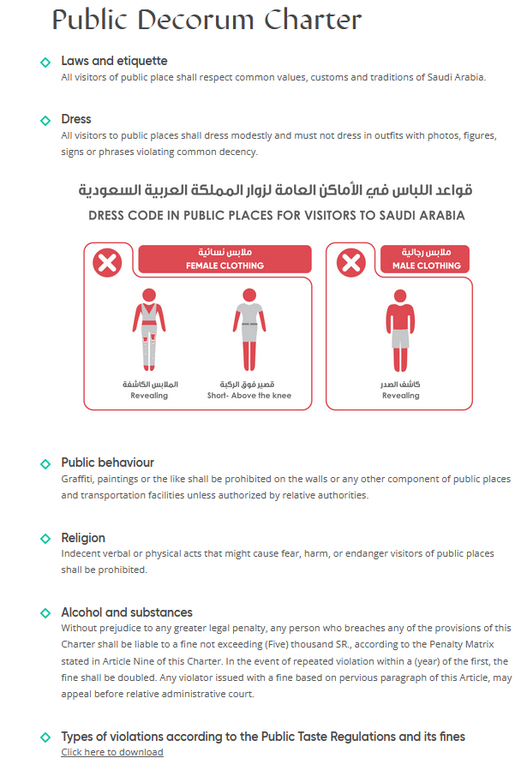 So, what should female travellers wear in Saudi Arabia? That is the question I was researching the most, before I actually flew to Saudi Arabia.
I´m trying to be as detailed as possible here for all the female travellers out there. When you apply for the e-visa there is actually a pdf showing you what's allowed and what it´s not. According to that, you do not need an Abaya, no headscarf, and no face veil. You should wear loose clothes and always cover most of your arm and leg.
Now, from a practical view, if you don't own so much loose, wide, long clothes for hot temperatures, I definitely recommend to buy an Abaya. It´s so convenient and 99% of the women I saw wearing it in public. You don't have to worry about your dress-code any more and you also blend a little bit more with the local culture. In addition, I enjoyed the experience wearing one.
Regarding the headscarf...well it really depends where you are. I´ve learned that even Saudi women change several times during one day from "hijab girl" to "without headscarf". In Saudi Arabia this seems to be normal, in other Muslim countries this would be impossible. However, not in Saudi Arabia. Here you dress according to the occasions. In a modern cafe or restaurant, or at the picnic with friends, I believe it´s OK to go without a headscarf. At least my female hosts from couchsurfing did so. In Jeddah, I have seen many women without covering her hair, in supermarkets, on the streets, in cars....Jeddah is pretty liberal.
When I asked my host about Medina, she replied "you gonna have to test your waters." And that was made very easy. As soon as I left the bus in Medina without a headscarf, the feedback and the reaction was completely different than in Jeddah. I decided it was a good idea to cover my hair in Medina. Also because its the second holiest city in Islam and I would like to express my respect also. At night, when we went out with friends, outside of the holy old town, we uncovered our hair again and it was completely fine.
---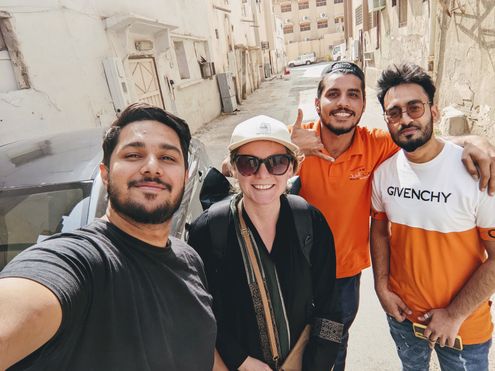 It is absolutely safe in Saudi Arabia! The atmosphere in general is very eased and relaxed. Late at night (around 1am) I still saw female-only groups roaming the streets, children playing outside, women picnicking..... The level of petty crimes is on a very, very low rate, compared to major city in Europe, like Amsterdam or Berlin. I felt that the living standard is extremely high and throughout the entire trip I haven't noticed any homeless people or beggars on the street.
---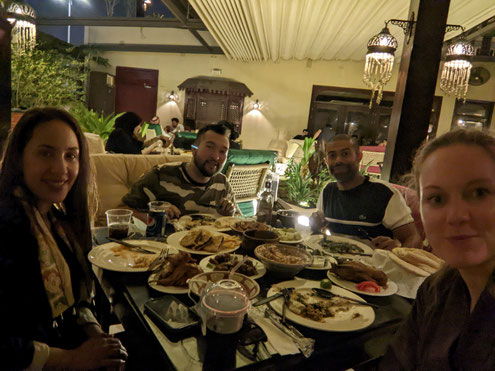 A lot of people have asked me, whether couchsurfing is safe in Saudi Arabia? And how it works? Well, for me, in terms of safety, there is no big difference, whether I crash at somebody's place in Cologne or in Jeddah. Many people might be afraid of the concept of couchsurfing in general. But that is a total different question! Of course if you are not into this philosophy n the first place, it appears even more scary to do it in countries where you have never been or which you connect to bad headlines. For me, however, using Couchsurfing for over ten years, everything felt super safe at all time! And thanks to social media, you get to know your host beforehand. You exchange text messages, sometimes even speak on the phone before. Also, I always make sure the profile is verified and of course I stay with people who got a lot of positive references from other surfers before.
In Saudi Arabia, most of the hosts are male. I just found a few female hosts on the platform. Women can basically surf at both male and female places, whereas male travellers can (most probably) only stay at a males place home. Couchsurfing is so widely spread and known in Saudi Arabia. In the greater Riyadh region, for example, 20.000 profiles are registered.
---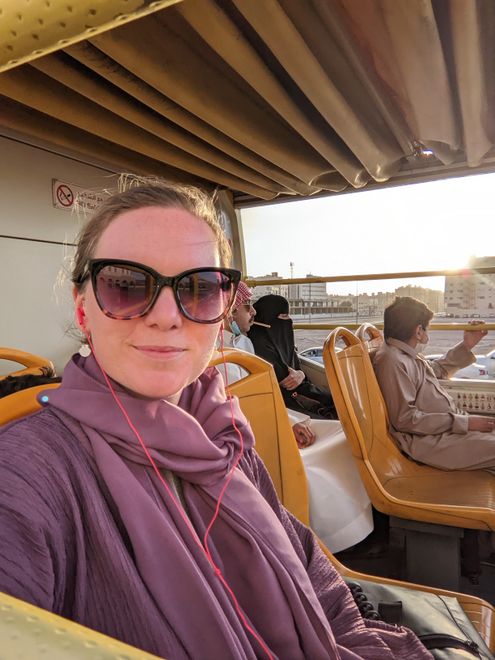 Honestly, I knew Saudi Arabia is going to be more open than of what I know from the media. BUT, that much open? No...I was really surprised. Adverts with uncovered women, mixed groups out in restaurants, people going on dates, unmarried women moving far away from their hometown for their job (and living on their own)....One of my new friends showed me a video from a David Guetta concert a couple of weeks ago.....Young people going absolutely wild, dancing, singing and partying!
---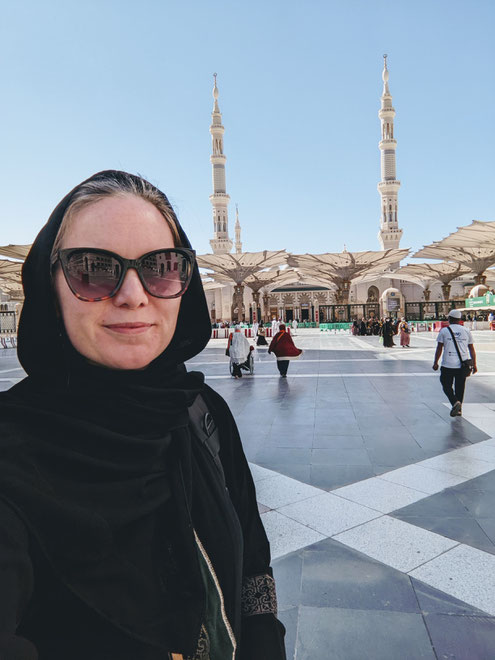 So, this is a bit tricky. Can Non-Muslims actually go to Medina & Mekka?Lets start with Mekka: No, you should not visit Mekka as a Non-Muslim without permission. However, I heard of a Vietnamese Traveller that she got permission and went even 7 times around the Kaaba. And Medina? You find many YouTube videos of travellers being in Medina. I have been told, you can go to Medina City, but not into the holy mosque. Others stated that as a Non-Muslim you shall not go to Medina at all. It is better to check the latest regulations before you travel to Saudi Arabia and verify for yourself. 
---
Travelling to Saudi Arabia soon? More specific questions? I´d be happy if you get in contact with me!