Day Trip to Old Karak & the Castle visit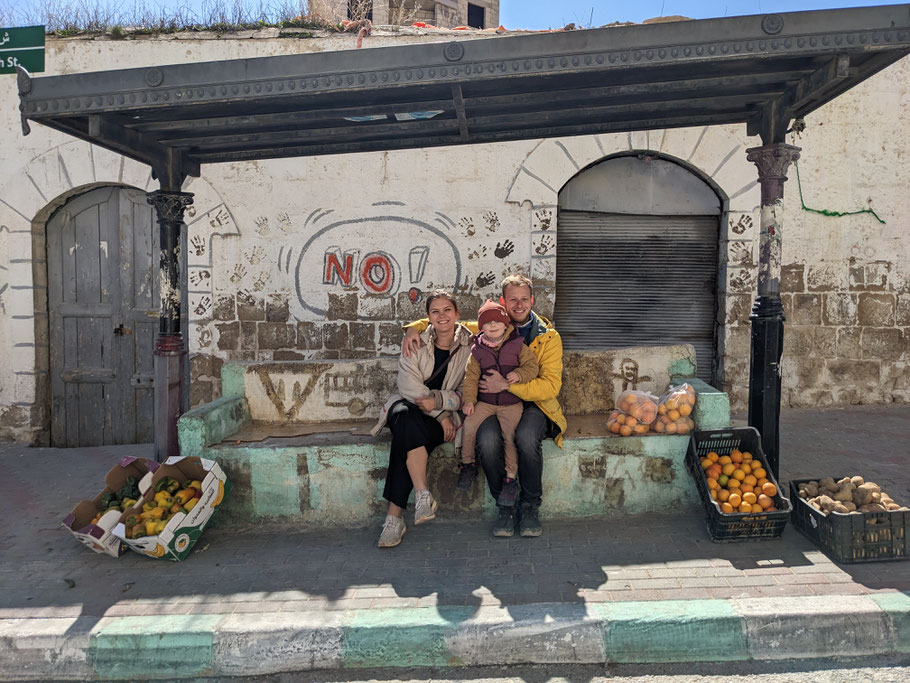 We have driven past it so many times on the way to Aqaba and we have never paid our attention to the city of Karak in the south of the country. With our two couchsurfers "Marium" (more on that later) and Alicia we want to change that today and finally visit the city and the castle. In addition to the sights, we also have to clear up a mission: Does the milky kara tea come from here?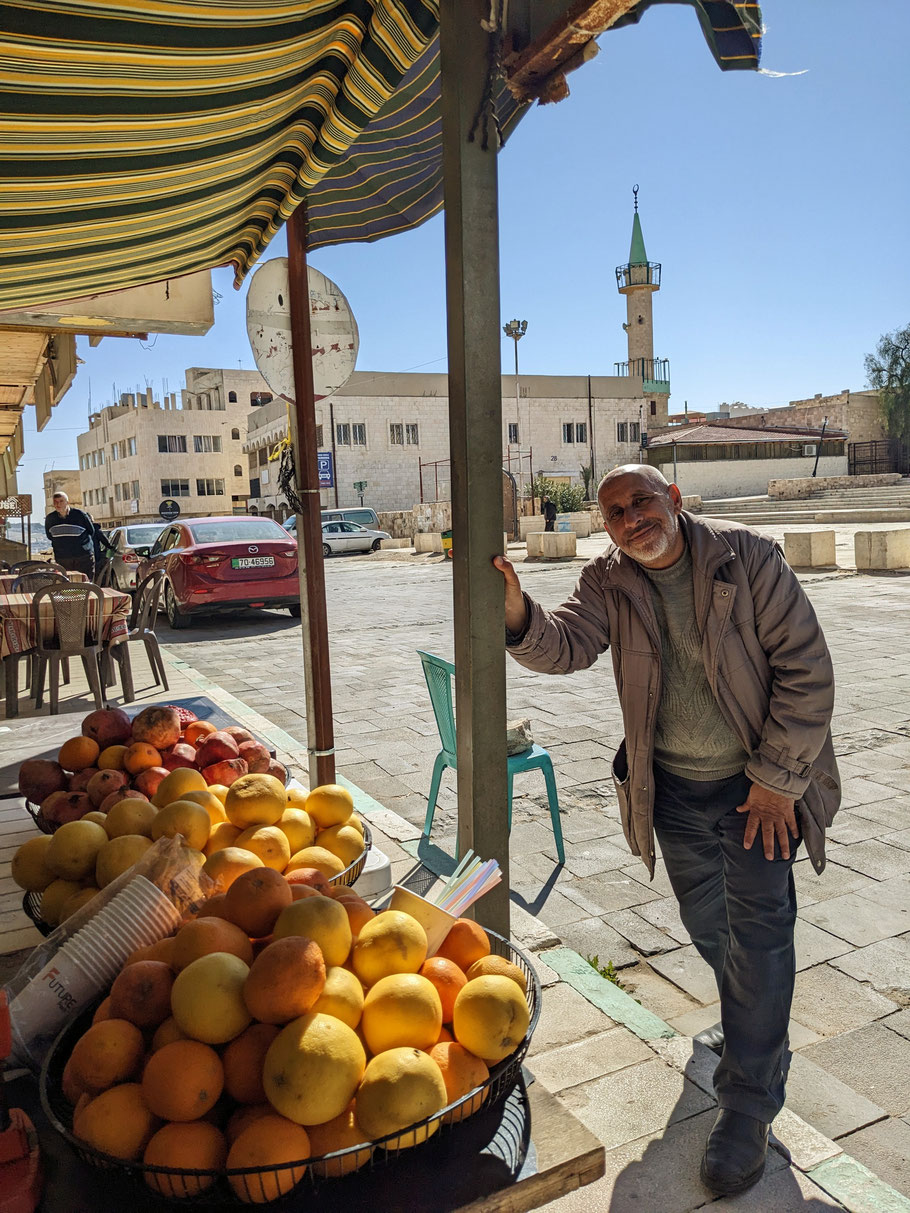 Karak Castle is one of the largest medieval castles in the Levantine region. Tourists pay 5 euros to enter and with our residence card we got in for free. Driving from Amman takes approximately 1 hour and 50 minutes. There is a slightly longer path that always leads along the Dead Sea. If you're not pressed for time, I would really recommend it.


Our couchsurfers "Marium" and Alicia have only been in Jordan for a few days, and are now exploring Karak Castle with us... together for the first time. Indeed, in two years, there will still be things to discover in Jordan for the first time.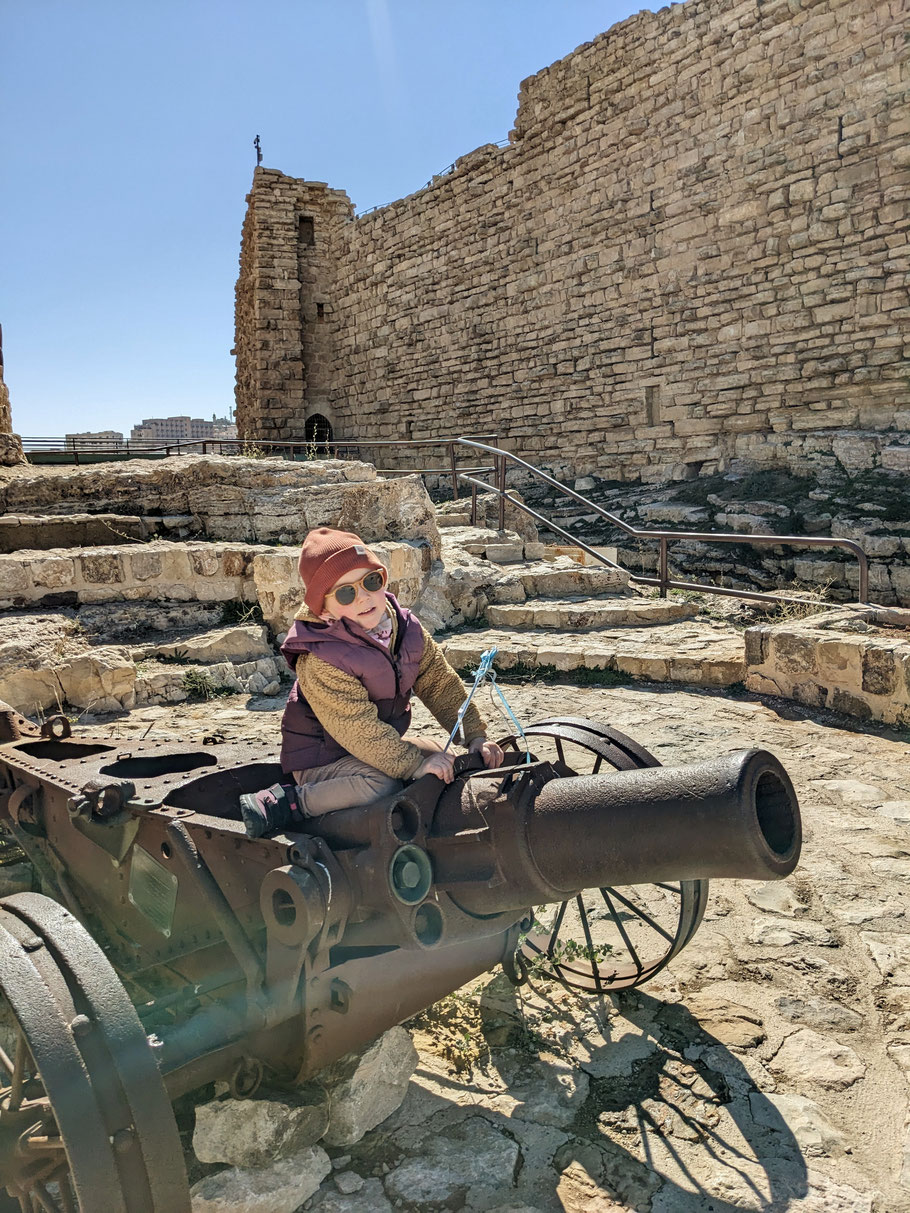 "Marium" and Alicia have been touring the world for several years. Most recently they were in India for more than six months and have now come to Jordan with a stopover in Oman. The requested two nights ended up being five because we couldn't separate. Johanna always stood in front of the guest room door at 8 a.m. sharp and asked "Do you want to play?". And she was lucky, without getting tired and with a lot of perseverance, "Marium" and Alicia played with the duplo building blocks and dinosaurs. By the way, "Marium" actually means Mario, but somehow Johanna can't pronounce it :)


So the first stop of the day is Karak Castle, with many more to come.

The castle...is just a castle, some parts are better preserved, others less so. It is exciting to walk around and hide in the underground walls.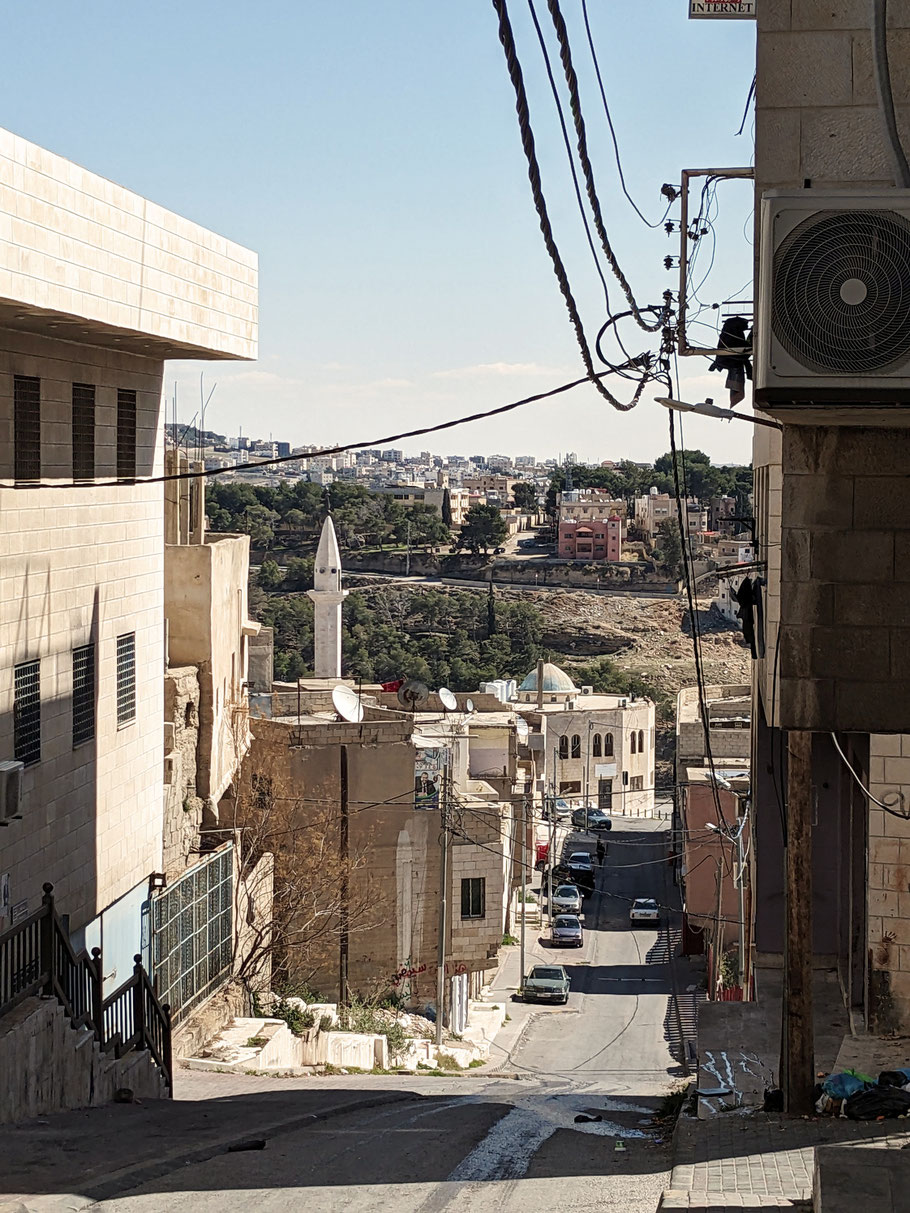 After Mario had to kindly but firmly rebuke an Indonesian vlogger for not filming Alicia all the time, we also met a Moroccan/Belgian solo traveler during a snack break, who gave Johanna her orange juice.


The visit took time. And to match the Friday prayers, we wanted to drink a nice, sweet, milky karak tea, because we all kind of thought....because of the name that the tea comes from here. After we only got the instant mixture in different cafes and tried to make it clear with hand and foot that we wanted a freshly prepared tea, it was actually clear to us that the name of the city had nothing to do with the name of the tea may have. Google then found a remedy: Karak tea comes from India.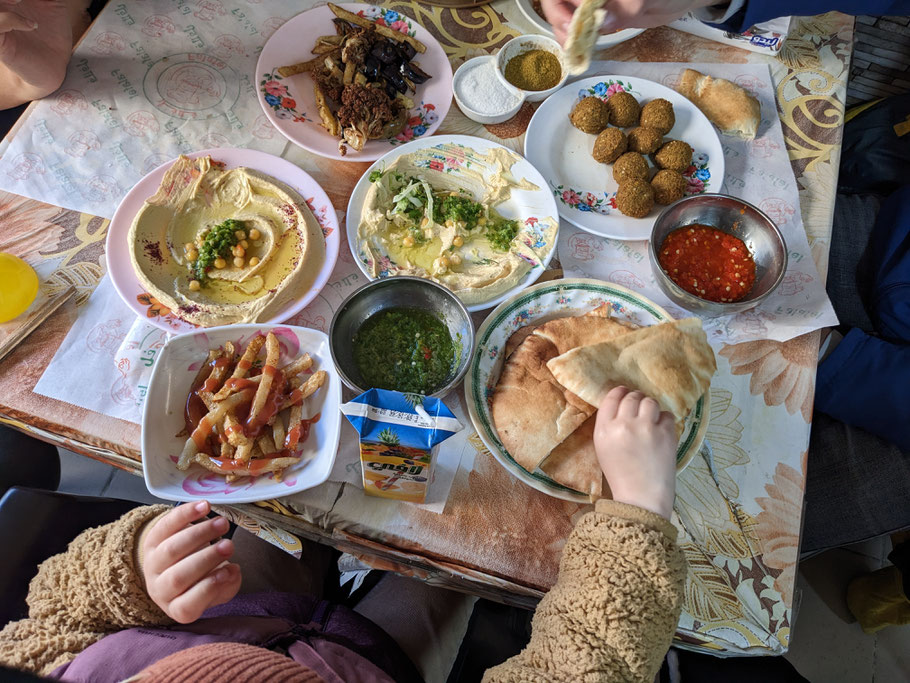 Visiting the old town is also very worthwhile. There are cozy cafes and it is pleasant to stroll there.


On the way back we stopped at Beit Khairat Mumia, which is a super lovely place to sit and enjoy the view. You will not belive it, but the owner of this hotel prepared us fresh (not instant) Karak Tea and served it on his terrace with the stunning Wadi Karak view. Please make sure you stop here on your way to Karak.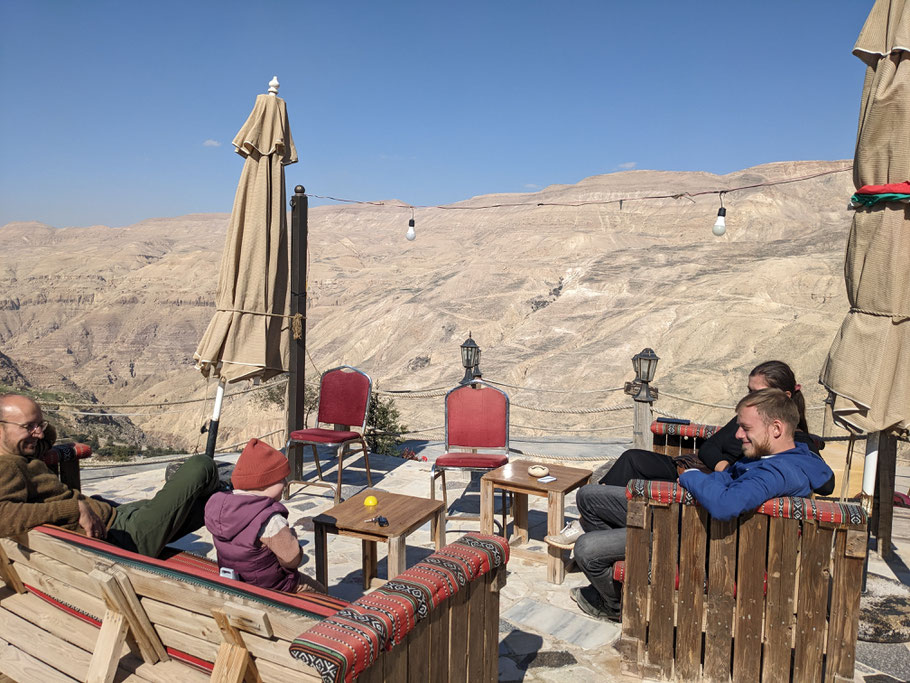 Next stop of the day: the Dead Sea. Read also my Dead Sea Guide about Day Passes and the most beautiful public beaches. The weather is perfect and the view is magnificent with no clouds in the sky. At Sameh Mall we all treated ourselves to ice cream and ate it outside on the boardwalk while watching the world go by. It's Friday night and it feels like all of Amman is here to watch the sunset, ride a camel, smoke shisha by the side of the road or just stroll - just like us.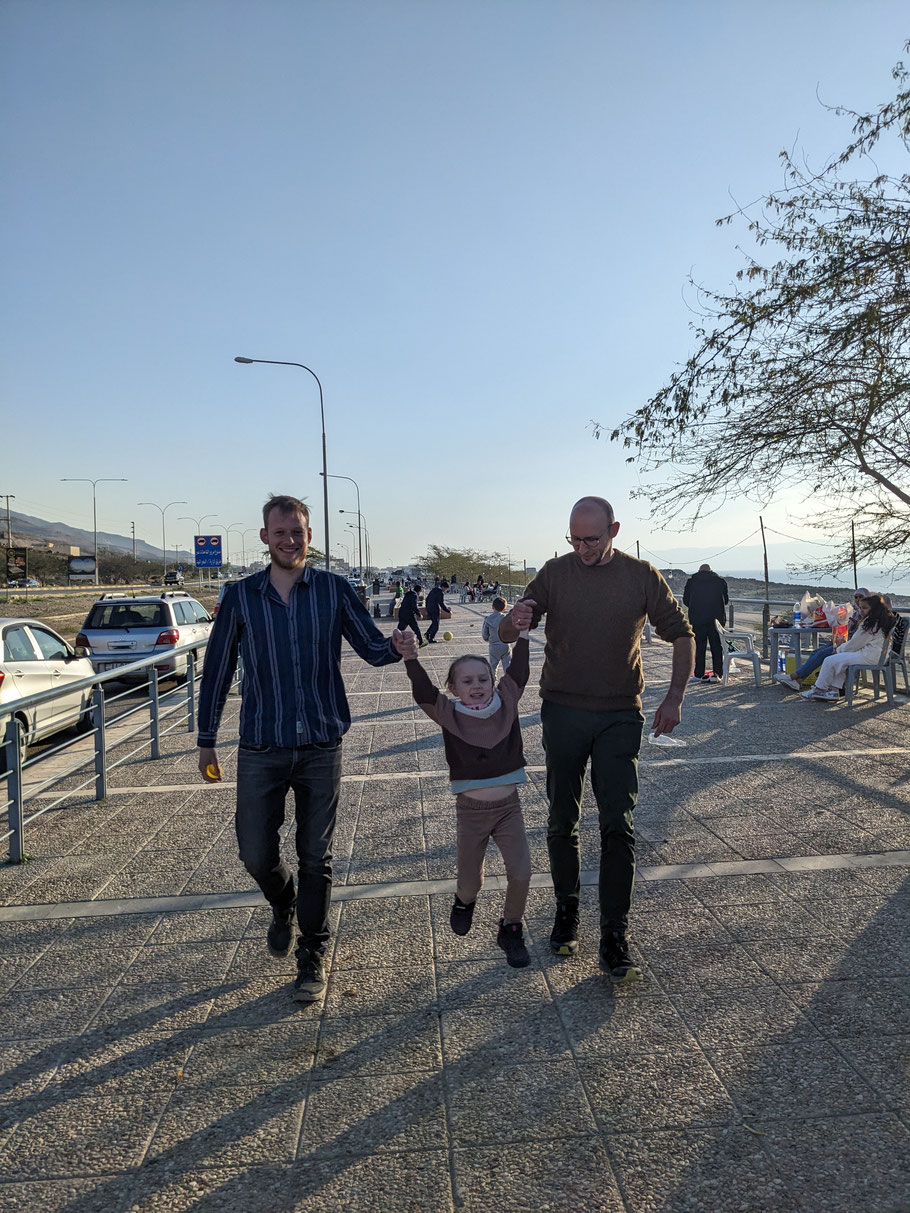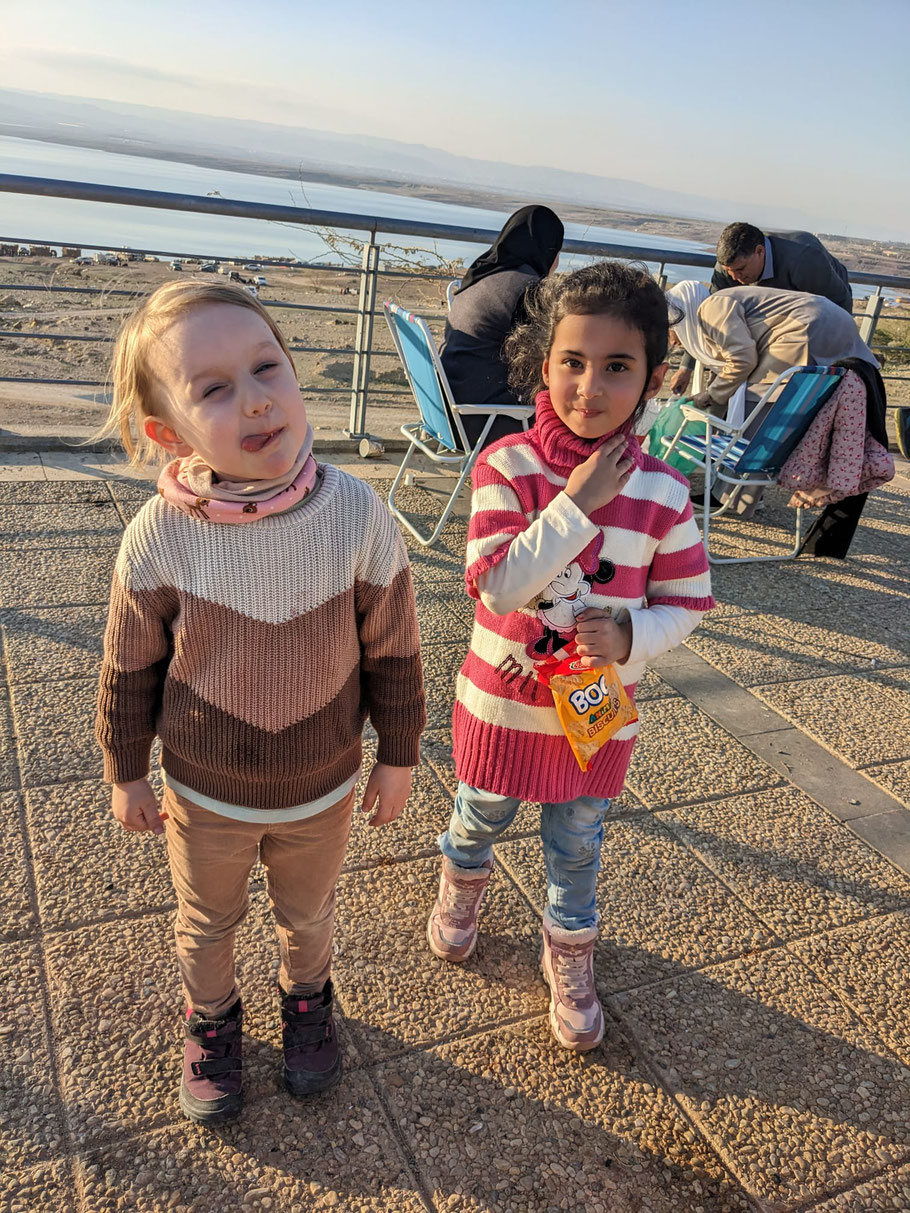 Johanna then met another little girl and we were immediately invited by the family for coffee and a few snacks. It was really nice and the kids played so nicely.


When we made it from the Dead Sea to Amman at walking pace, we had to face the facts: This super nice couchsurfing experience is also coming to an end and this time it cannot be extended. Tomorrow, Marium and Alicia will continue to Jerusalem.