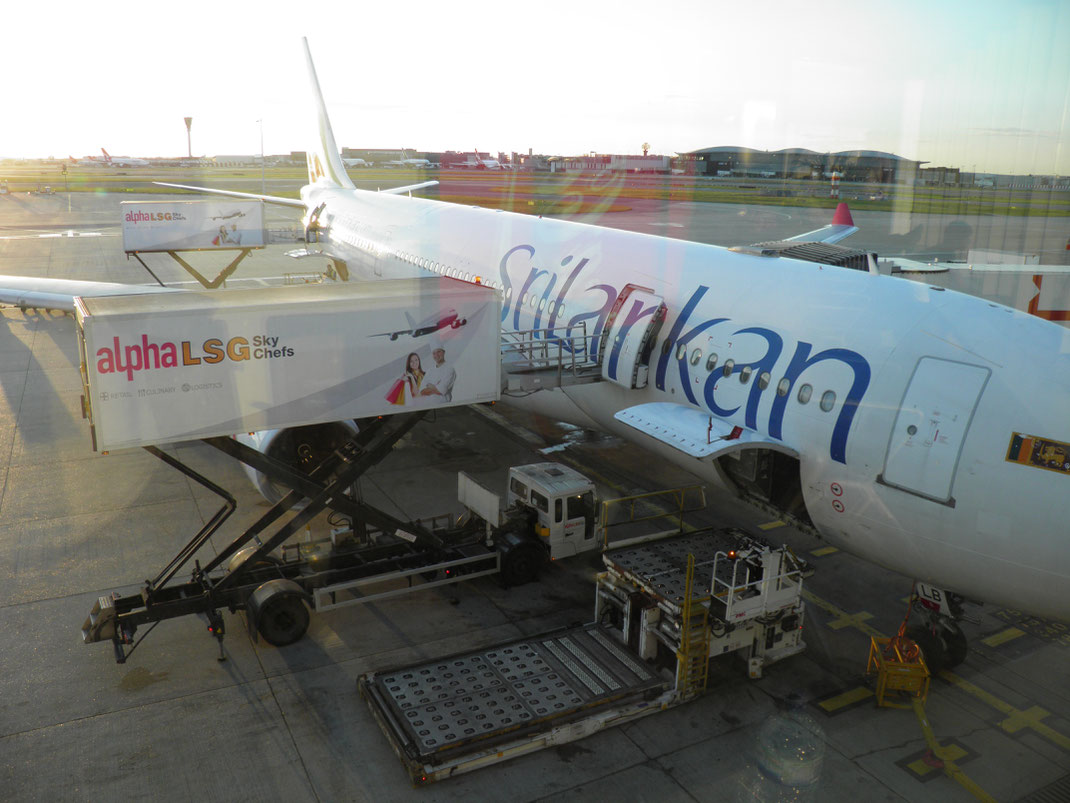 When arriving at the Bandaranaike International Airport, there was nothing to be discontent with. The airport is not very big so you don't have to walk a lot. Even the queue for visa-on arrivals, which you pay in USD, was very short. They had every counter open and so I was outside the airport including visa stamp and the use of a very clean toilet after twenty minutes.
The only thing you have to keep in mind: You have to fill in the arrival card for your visa in the airplane in ANY case. Even if the stewardess says you don't have to, and even if you only getting a transit visa.
In the entrance area in the airport you´ll find lots of exchange offices, ATMs and taxi company with fixed prices. In general, as a matter of principle I generally say ´no´ to taxi drivers who shout at me and try to
win me as a customer with this big business smile. In the case of Colombo Airport, I felt surprisingly comfortable with their advertising strategy and decided to trust them. In fact, I paid less than my hotel would charge me.Happy as I was I arranged my airport service for my way back straight away, and they really came to pick me up in this nice AC limousine with darken windows – even one minute too early. Expect to pay 1500 Sri Lankan Rupee (8 Euro) to go from the airport to Negombo, which takes 20 minutes.
In Negombo I stayed in a lovely hotel called ´Amaya Chalets´ and this is a more than satisfying option when you don't want to travel all the way down to Colombo (minimum 70 minutes taxi drive) after a long flight but just stay in a very clean and big room (15 USD).