Driving around Albania alone
My adventure begins at the capital's airport, where I'm supposed to pick up my rental car. My first impression is a bit chaotic, there are many car rental companies, but there are no names on them. Just as there are many small kiosks outside the airport where you can rent and buy all sorts of things, so many men are also "looking" in front of the building, presumably to win new customers. 
I show someone my confirmation from the rental company and he immediately makes a few phone calls. After 10 minutes I am picked up by another man and go straight to my car. No paperwork, no copy of driver's license, the deposit is deducted from my cell phone and then I can start driving. Welcome to Albania.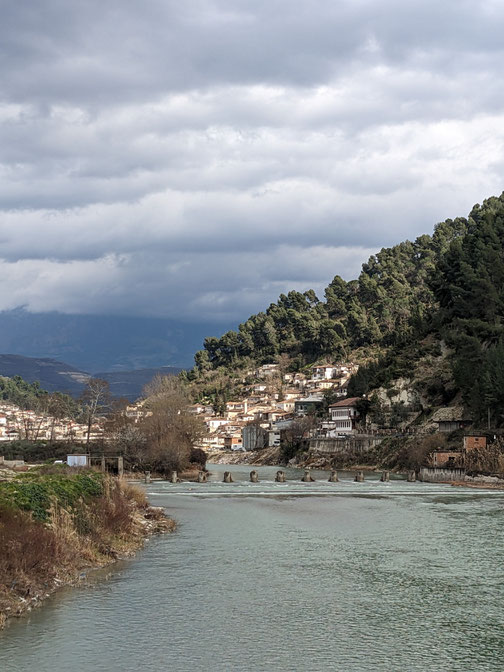 What ideas and conceptions do you have of Albania? It is in Europe but not (yet) part of the EU. I'm looking forward to the food, to the landscapes and also to filling my vague ideas with life.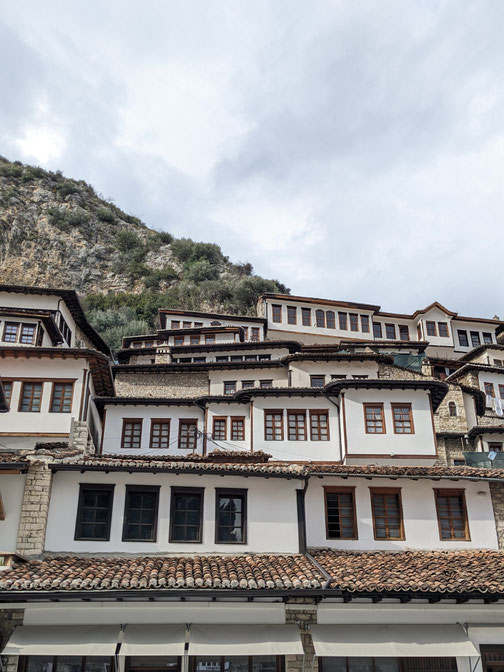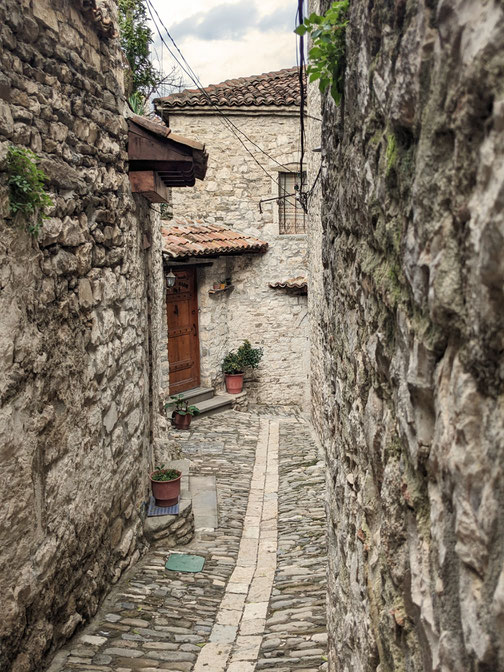 Skipping the Capital, straight to Berat
Capital cities are not representative, they say nothing about the real core of the country. So I drive past the "Tirana" exit and stay on the expressway. My first stop is the small town of Kozare. That wasn't actually on the plan, but it looks so incredibly lovely and cozy here. I really enjoy the freedom of being alone in my car. There is a börek (fried puff pastry rolled up with feta cheese and spinach) and a nice conversation with the seller in English. When I pay, I say thank you and also tell him that he is the first Albanian I have ever spoken to on my trip. After a short walk through the village, I continue towards Berat.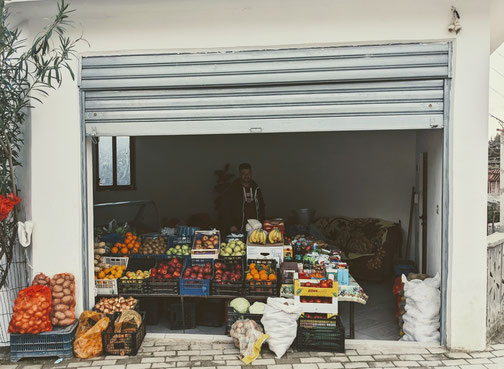 Berat is the city of a hundred windows and the typical photo belongs in every Albania photo album. To my surprise, the place is not as extremely touristy as I would have thought. Of course there are already many hotels, but the small town center mainly serves local needs and this is also reflected in the prices. There are no souvenir shops or overpriced western brand chains.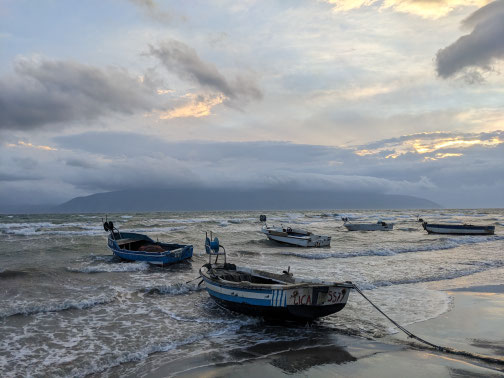 Small shops along the roads
I also notice the first mosque in Berat, which reminds me that Albania is a predominantly Muslim country. However, this is absolutely not noticeable in city life, in the dress code of the residents and also in the daily rhythm.
As I drive through the country, I notice how many small street shops there are that really offer a greatly reduced range. Some makeshift roadside stands, for example, only sell dried apple chips. Another wool. Another braided flower wreaths. The fruit stands are also very practical, sometimes on the side of the road, sometimes in old garages.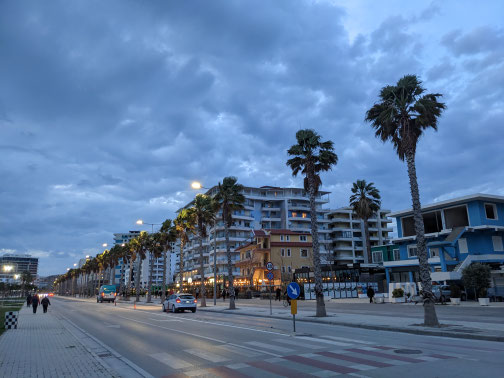 The journey through the interior of the country is idyllic and very rural. The women sit in front of the magnificent single-family houses and process the harvested pieces of fruit straight away into compote or weave socks from the shorn sheep's wool.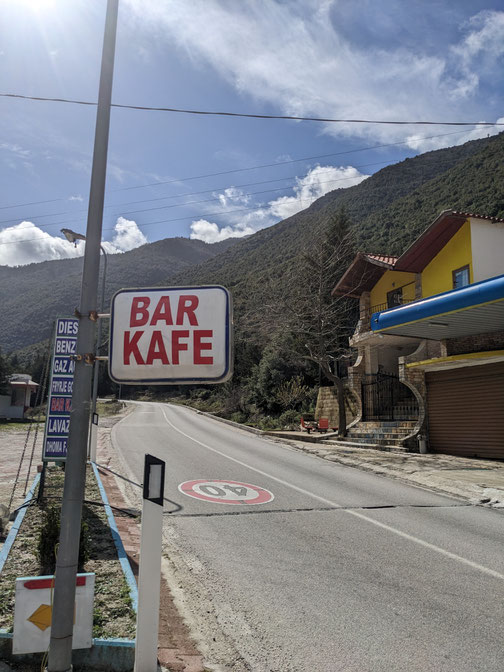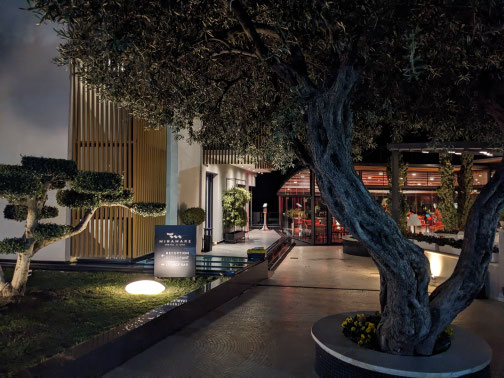 Couchsurfing Hangout in Vlora
Of course you can never get enough of the majestic mountains and the dramatic expanse, but at some point I will go to the coast: Vlora is a recommendable city with a long promenade. I travel in the off-season and it shows. Most of the bars are open, but not yet prepared for the nice sitting outside. It's just too cold for that. Through my couchsurfing app "Hangout" I meet an Italian who recently moved to Vlora. United by the same problem of running out of cash, we are looking for a place where we can pay by card. Not so easy, even at gas stations this is not the norm. In the end, however, we find a rather classy, higher-priced lounge with a fabulous view that accepts our Visa card.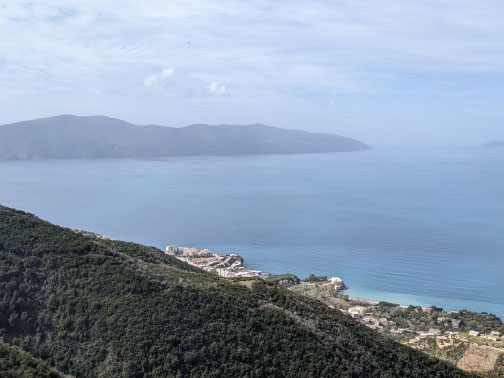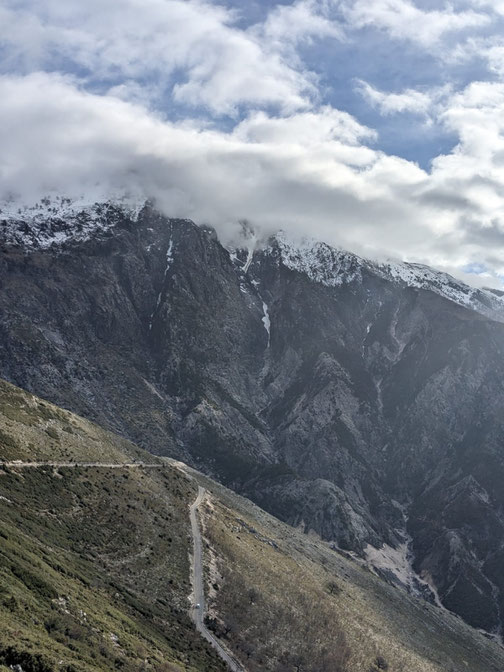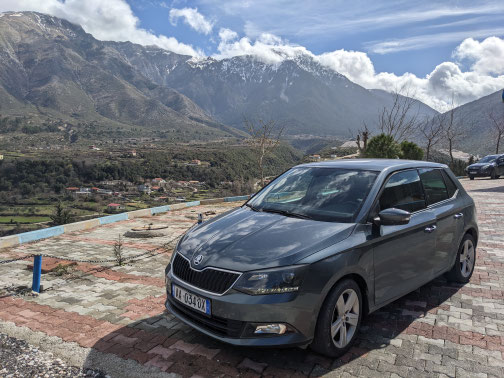 Looking at Google Maps, I had the romantic idea of continuing my journey, always driving "along" the coast and stopping at every Börek and coffee opportunity. But as it turned out pretty quickly, this coastal road is an extremely narrow mountainous serpentine road that leads me to one of the highest points in Albania. The view is truly breathtaking and that is also the dangerous thing about such a narrow, winding road that does not forgive inattention. I can finally see the beach again! In a beautiful village bakery I buy all sorts of things that I don't know and have never tried before.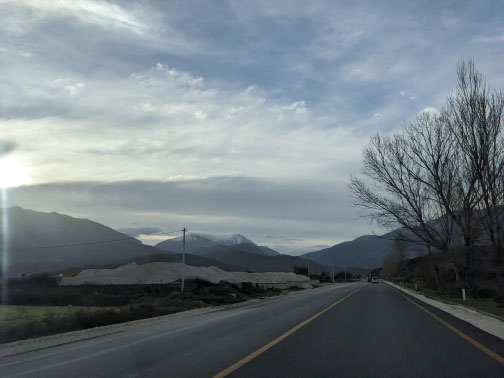 Beach Villages hopping, but no one there in off-season
Then I sit down in the sand and enjoy my second breakfast. I explore Dhermi Beach, Vuno and Himarä before I have to change direction again. Slowly it should go back to Tirana, but on the way there, one more stop is due. I had heard a lot of great things about Durres, maybe too many because in the end I was disappointed. Unfortunately, the city in western Albania on the coast looks pretty gray and I find it difficult to get anything out of it.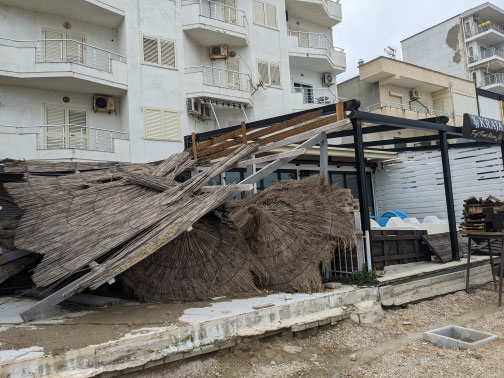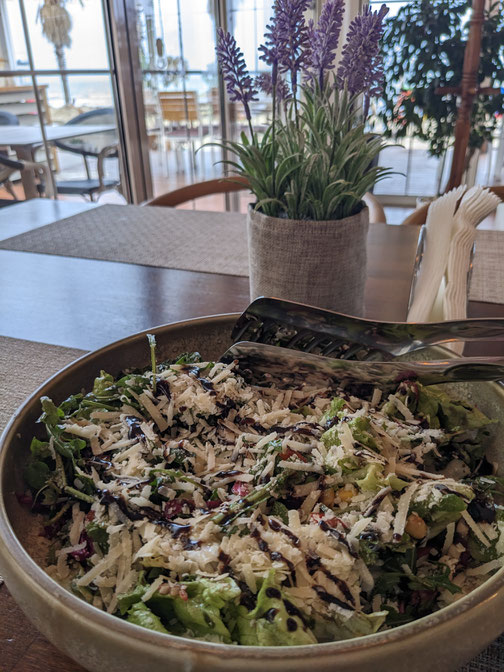 To be fair, I have to say that I'm way too early in relation to the tourist season... The promenade is still a big construction site and with the height of the waves I can't even imagine how you're supposed to be able to swim here? But then my lunch is all the more delicious and as always everywhere in Albania, the value-for-money is perfect and totally appropriate!