The green side of Abu Dhabi
When one hears "Abu Dhabi" one usually thinks of skyscrapers, highways and pedestrian-hostile conditions. But that is not the case at all. To be honest, I only needed a taxi on a few days and spent many hours in the countryside every day. Here are my favorite indoor and outdoor activities in Abu Dhabi.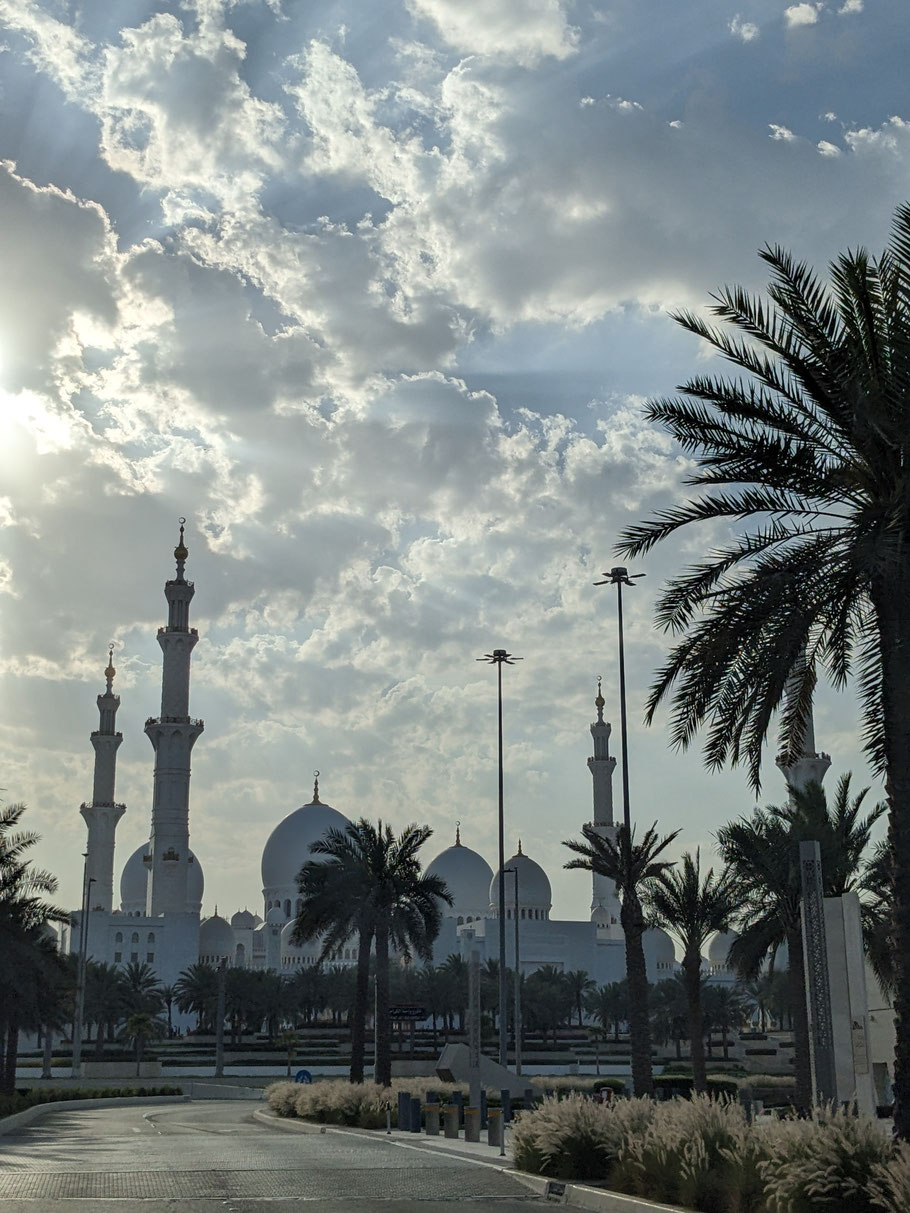 Sheikh Zayed Grand Mosque
A wonderfully beautiful mosque, embedded in a great area, where you can linger for hours. There is free parking and tourists use a separate entrance.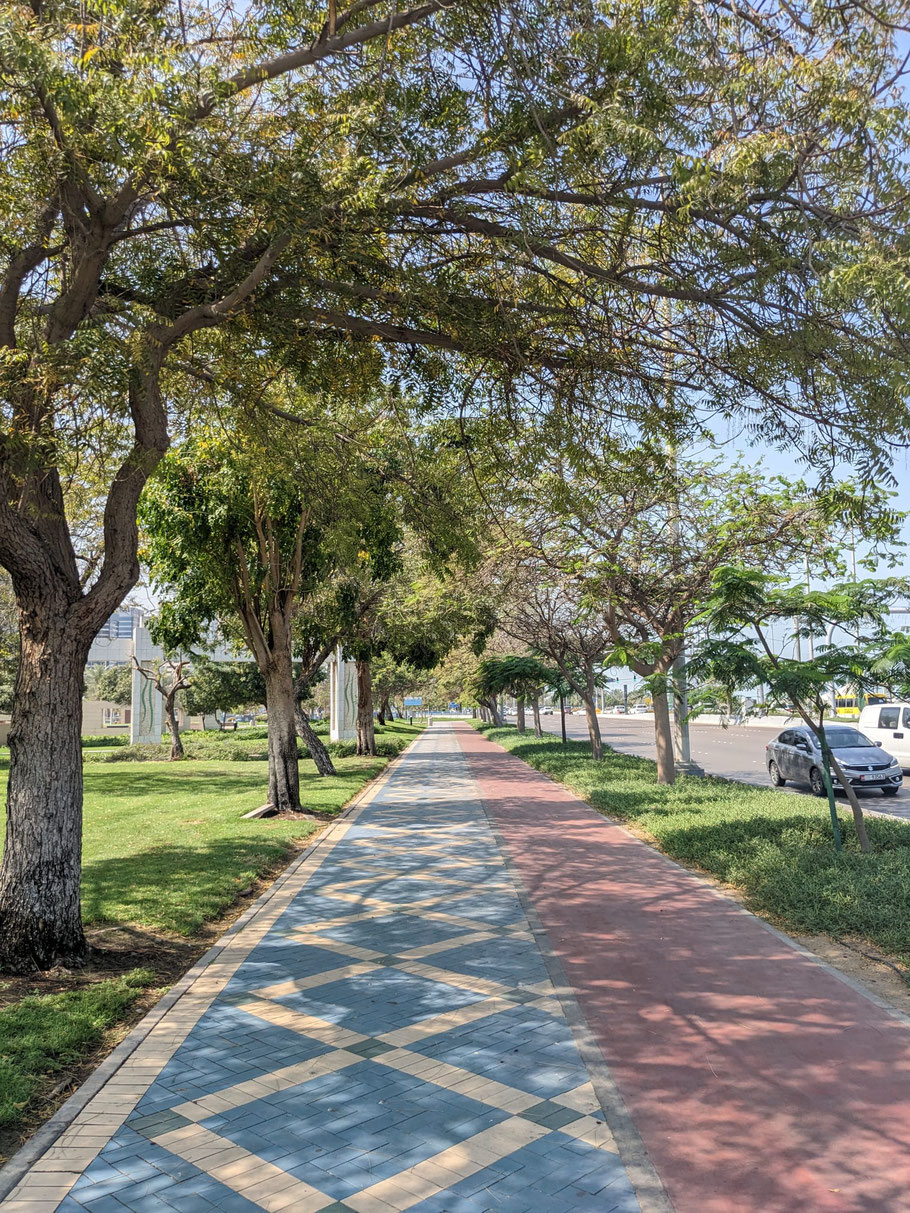 Careem Bike Corniche
With the "Careem Bike" app, it's relatively easy to rent bikes on the Corniche. The only challenge is that a unit is only valid for 45 minutes. Then you have to return the bike to the electronic stand at a location of your choice - and of course you can borrow it again straight away. You drive past great views of the promenade and the beach.
Excursion to the desert
Even if it sounds very touristy: Of course, an organized trip to the desert with a dinner buffet and belly dance show should not be missed. There are dozens of providers, every hotel probably has flyers in the lobby. You can also research on the internet. The itinerary is always the same: transportation from Abu Dhabi, jeep tour, camel ride, sand boarding and then dinner and entertainment show.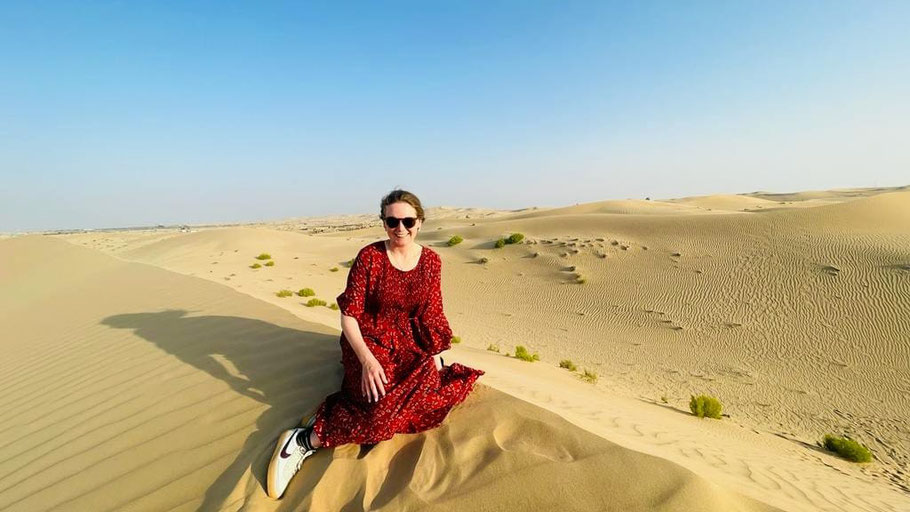 Visit the beach
Nothing is easier in Abu Dhabi than visiting the beach. Even the public beaches are extremely beautiful. For a little money you can rent a lounger and an umbrella. Bikinis are also allowed on public beaches and are socially acceptable. I found this location particularly beautiful: Corniche Beach https://maps.app.goo.gl/6mxhjAuLNicuG9WW9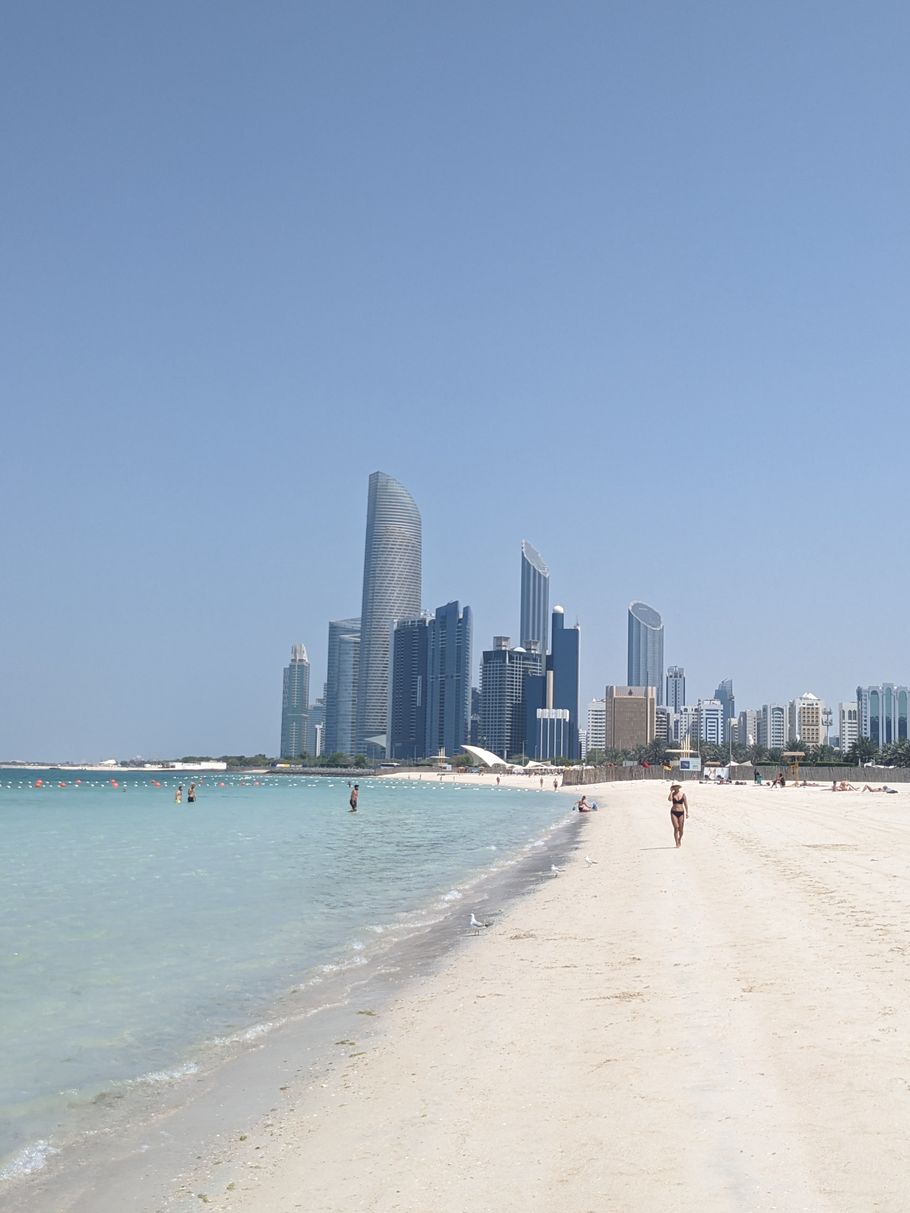 Kayak trip in Abu Dhabi
There are plenty of water activities to enjoy in Eastern Mangrove National Park. The provider "Sea Hawk", for example, offers stand-up paddling, party boat rental and kayak rental. You can rent a kayak for two hours for less than 20 euros. The guides explain possible routes on a map in advance. It's a great adventure, especially if you rent the kayak without a guide. The employees were very friendly and said right away that nobody here pays attention to whether I exceed the two hours.
If you don't dare to go on the water, a visit to the facility is still nice. Because there is a promenade at the Eastern Mangrove National Park with some cafes and nice surf shops.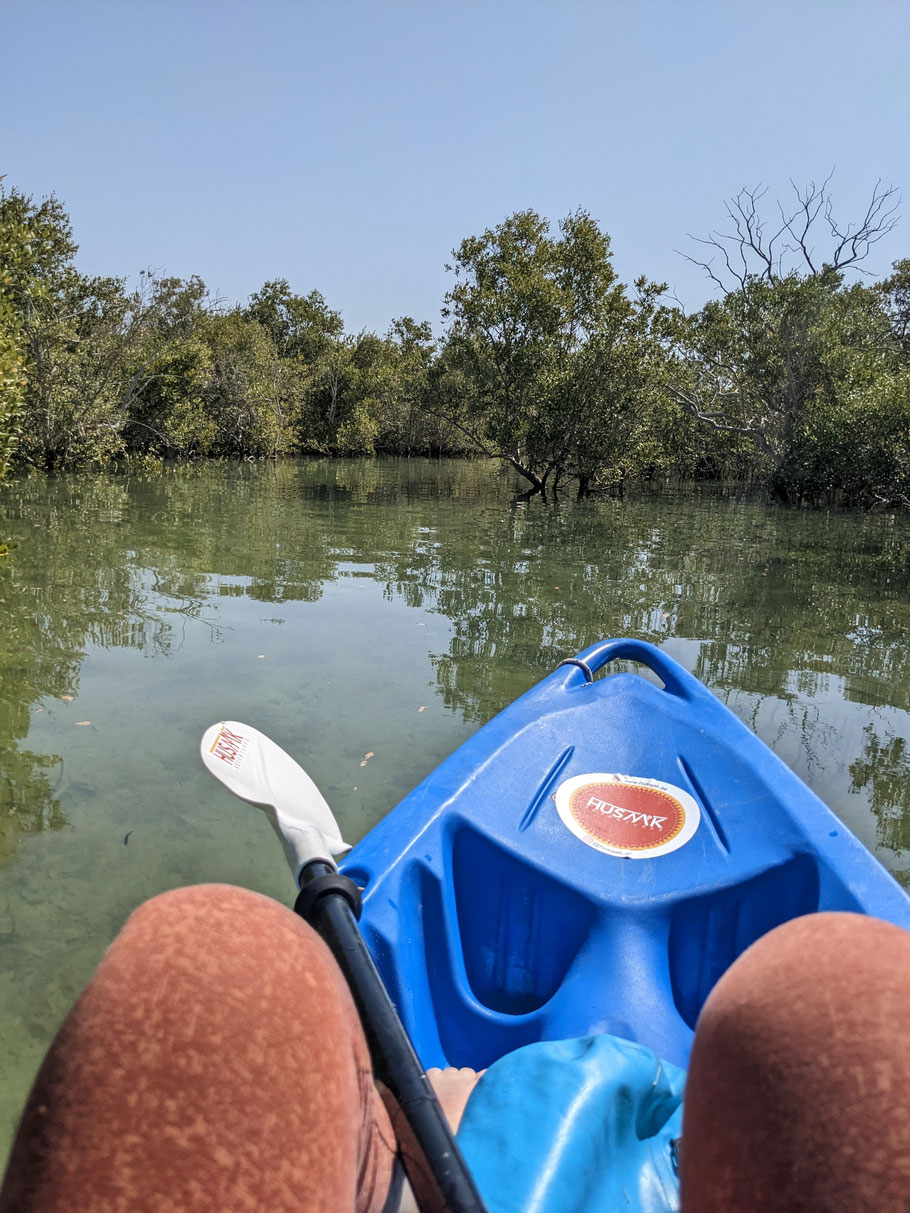 Dates Market
At the one end of the corniche, beyond the fish market, you can visit the local dates market. It is absolutely stunning what kind of creations people invent here. Sure, dates wherever you look. Chocolate covered, lollipops, coconut sprinkles, pralines, tarts, and so much more...Be prepared to try every store.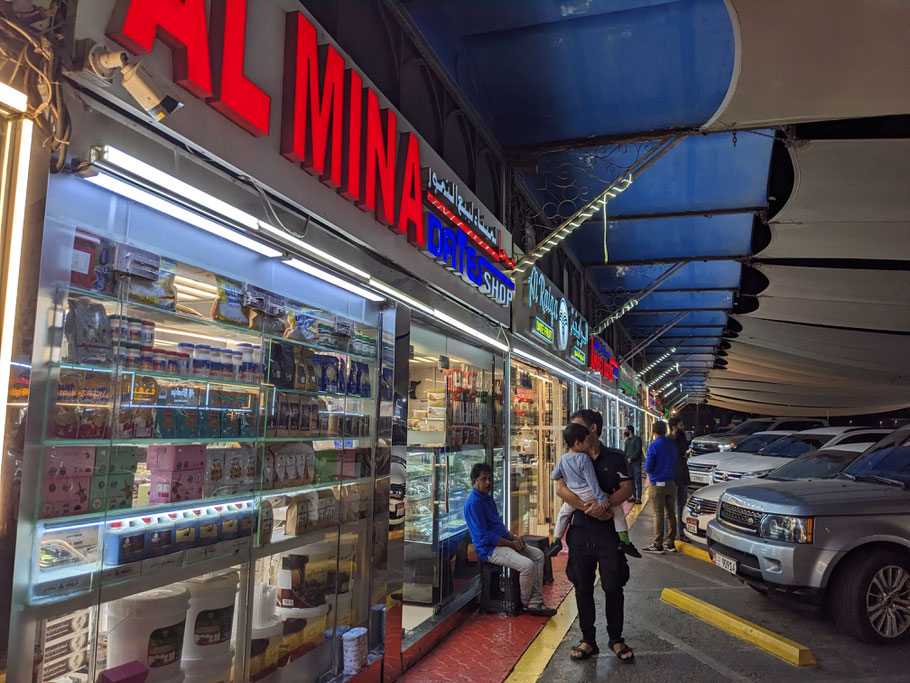 Jubail Mangrove Park
A 2-kilometer path over bridges! In the middle of the Mangriven without getting your feet wet. What a nice walk. Birds are chirping from everywhere. There are numerous seats that invite you to take a break and also a lookout tower.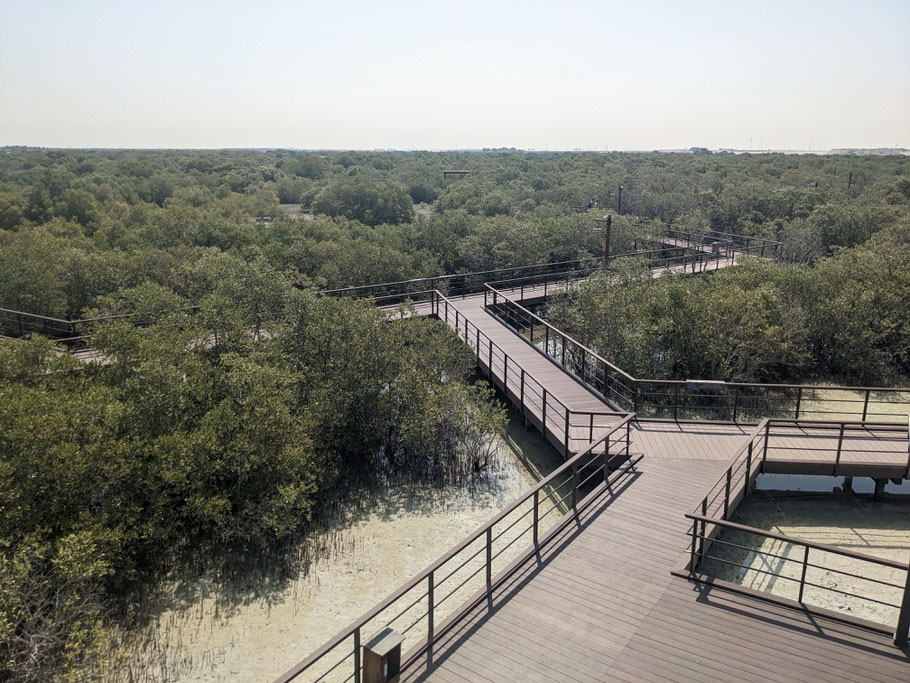 Go to neighborhood festivals
In Abu Dhabi there are always many markets, flea markets or street food festivals. There is actually always something set up on the large square in front of the Madinat Zayed Shopping Center (which is a local mall that is recommended, by the way). It's worth a visit.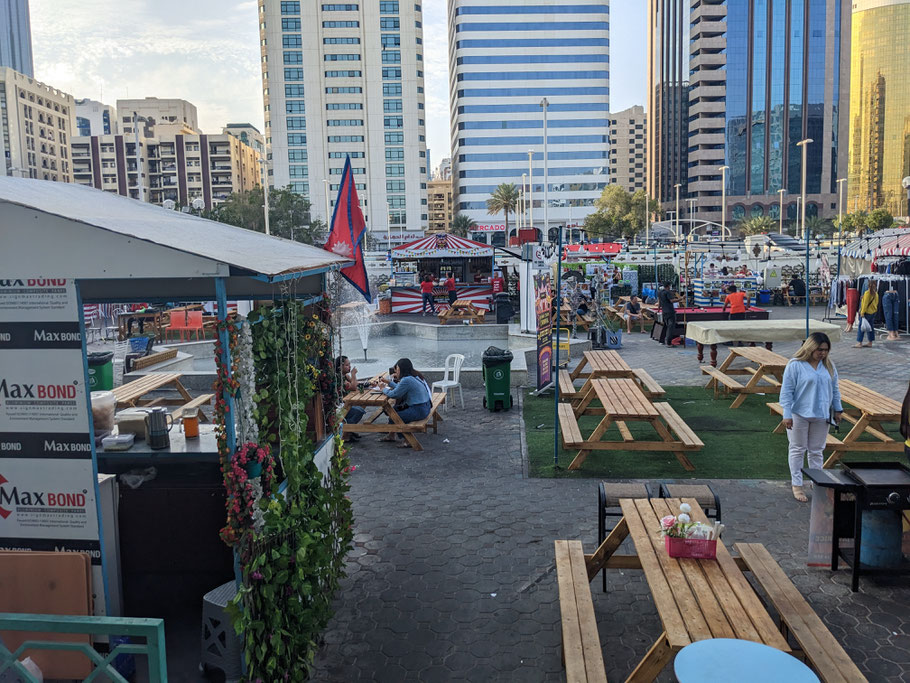 Eat as much as you can
After so much exercise, you can eat calories again. In Abu Dhabi you can explore the whole world on a plate. The great thing is that because the residents have moved here from all over the world, the cuisine is always authentic.