First Hand Information for Backpackers
Actually, the most challenging things when travelling to Afghanistan are the conversations with your relatives beforehand. "Why do you want to travel to Afghanistan?" I have been asked so many times by my friends, classmates, parents, grandparents and even professors from my university. In the end, I had the impression that some of them were not satisfied with my answers. I totally understand their worries and fears and I want to take their thoughts seriously. That's why I wrote down some of my feelings to again answer the question "Why do I want to travel to Afghanistan"?
Right, there are not many guidebooks for Afghanistan, nor is it a common tourist destination. I travel on my own, as a women, don´t know the language, have never been here before and basically don't know anybody. The motivation to come here, is first of all based on my good-will-altruistic-view of the world. Every country, and especially those which have bad reputation in the media, deserve to be visited personally. The sentence I´ve heard the most so far in Kabul is "Welcome to Afghanistan". Soldiers said it to me, grand mums, children, cricket players, ice cream sellers and gardeners. To see their happiness about a tourist coming to Afghanistan was already worth all the effort.
But then there is my second motivation. I hate to have associations that arisen from different sources apart from my own senses. If you say "Afghanistan" I think straight away of suicide bombers, war and the Taliban. Not to be the first source of your own associations is very dangerous and actually the start of every stereotype.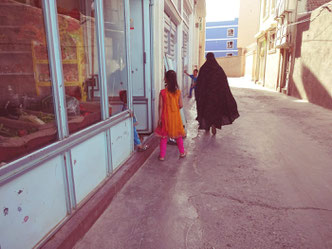 How to get there
From all European countries you can fly to Kharzai International Airport via Dubai for example. From Frankfurt you pay approximately 500 Euro for a return ticket. All European countries have Afghan embassies where you can easily get the visa for approximately 100 Euro. The visa application is fast and efficient. You don't need much documents. Just, female travellers should have a good reason why they travel without male company. You need to go to the embassy and submit your documents personally and be ready for an interview.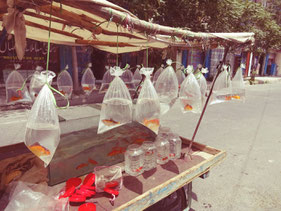 Where to stay
Definitely not in Hotels! It is too unsafe. In the last four weeks many incidents have happened, where insurgents or Taliban attacked especially hotels and guesthouses where European people stayed.
So either you know somebody who knows somebody…who arranges you a family stay. Or you simply do Couchsurfing. In Mazar, Herat and Kabul it is easy to find a host, though not everybody is allowed to have female foreigners in their area.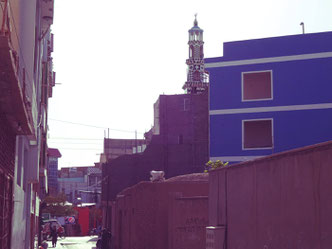 What to see
Apart from being in Afghanistan, which is an attraction itself, you can visit the old and new palace in Kabul. Also the Bazar, Qaqha Lake and Paghman. Mazar for instance is famous for its Blue Mosque and in Herat you´ll find a fantastic old town.
You need local people to take you around. But maybe two tips: Do not stay in the same places for long, change your daily rhythm and do not go to typical "Western" places.