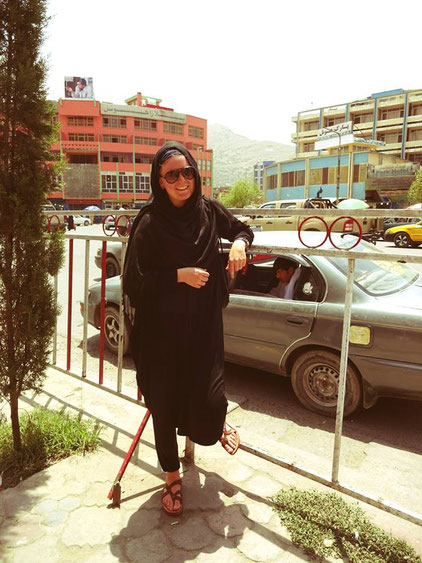 Staying with a local family as I do in Kabul is the best cultural exchange you can have. Of course, Afghanistan is our topic all day long. But from time to time I also have the chance to answer their questions about Europe and Germany. Their view on Germany is too much perfect. 
I noticed that people generally think about Germany as a paradise on earth. When I tell them that there are not enough jobs for all, and that provinces have to save a lot of money regarding the educational or welfare system, they hardly believe me. Plus, the attacks against refuges and the shameful movement of new racism against immigrants is completely new to them. They have not heard anything about that in the international media.
It seems, international media only reports about success stories and development in Germany.
On the other hand, in my opinion it seems that we in Germany have only access to the horrible side of Afghanistan, which represents less than 10% of the overall situation here. The daily life, the normal side of life and simple daily activities are not capured by the media in Europe.
Hence, good news spreading from Germany. Bad news spreading from Afghanistan.
Since I am here, I have that experiment going on: I collected good, nice, interesting, funny and likeable stories each day. Afghanistan is full of good news.
*The famous Afghan actor Marina Golbahari, who earned the Award of being "the best youn actor" for her role in Osama, said she accepted an offer from an Italien film cooperation and she will start working with them next year. Nevertheless, it is still a secret what type of movie she will make.
* Omid Parsa won the TV-show AfghanStar. The entire country loves him and you goes wild about his songs. He won a sponsorship and his new song came out now.
* Said Samiullah (15) won the silver medal in Bocce at the World Games in Los Angleles.
*A big dam project in West Afghanistan passed a critical stage. The dam, that has a storage capacity of 640 million cubic meters, was first conceived in the 70s. Unfortunately it got damaged in the following civil war. But now everything looks good and they will start to fill the reservoir. It will provide electricity for entire Herat-province.
*Afghan police thwarted a deadly attack in Kabul. The arrested the insurgents before they could blow up their car bomb. 
*The second round of peace talks between the Taliban and the Afghan government are confirmed.
*Afghanistan Cricket Team qualified for the ICC World Cup in India next year, by beating Papua New Guinea in the qualifying.