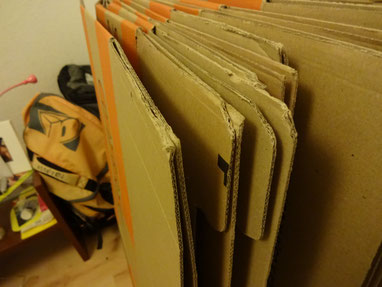 A friend of mine once said when she was eight months pregnant: "I don´t need any more preparation. I am over ready to have that baby." I am not pregnant but I totally 100 percent feel like her.
Not waiting for a child to be born of course, but to eventuall enter that airplane that takes me straight to Burkina Faso. I can´t wait anymore. Enough preparation. Let´s go. Get ready!
At the moment, I live in Bonn, because there is the head quarter of the company I´m working with. "Preparation time is working time" is the motto and they are absolutely strict on that. Eight hours classes every day! Yes, topics like "dealing with stress and trauma", "dialogue methods", "tools for conflict analysis" or "moderation skills for workshops" are super important. But sitting in that classroom, paying attention to this things and concentrate all day while knowing what else has to be done in my flat back in Blomberg drives me crazy. This week on my to-do list: write handwritten proxies, organize three invoices of shipping-offers for our luggage, seeing two doctors, filling three visa form, getting biometric passport photos and re-advert the furniture online. However, this tough preparation program has three advantages: (1) my anticipation increased extremely and (2) my mind and my soul completely realized that I´m actually moving to Burkina Faso. This is an important step as I functioned before kind of like a machine not really realizing that I´ll be living in West Africa in less then three months. Thirdly (3), I`m looking forward to settle down in that small littel town called Fada N´Gourma. Before I was questioned a lot, whether I could handle life in a serious small town. But after this stressful period, I could not imagine a better place to work and life!