Six Highlights in Azerbaijan
This is my hitlist of things to do in Azerbaijan. They are all suitable for kids, too. We visited and saw other places and landmarks, too. However, these are the things we really fully enjoyed, and where our expectations had been more than matched. If you ever go to Azerbaijan, make sure that you visit the following places:
---
Mud Volcanos in Qobustan
Azerbaijan is not only the country of fire – but also the country of mud volcanos. You can enjoy them around the area of Qubustan. There are so many. Most of them are accessible with a 4/4 vehicle only. But this one can be reached with any car. It is a massive area of all small and big mud volcanoes. One is big enough to bath in, if you dare! Our host told Tobias, that if he sends me inside, I will come out as a new model.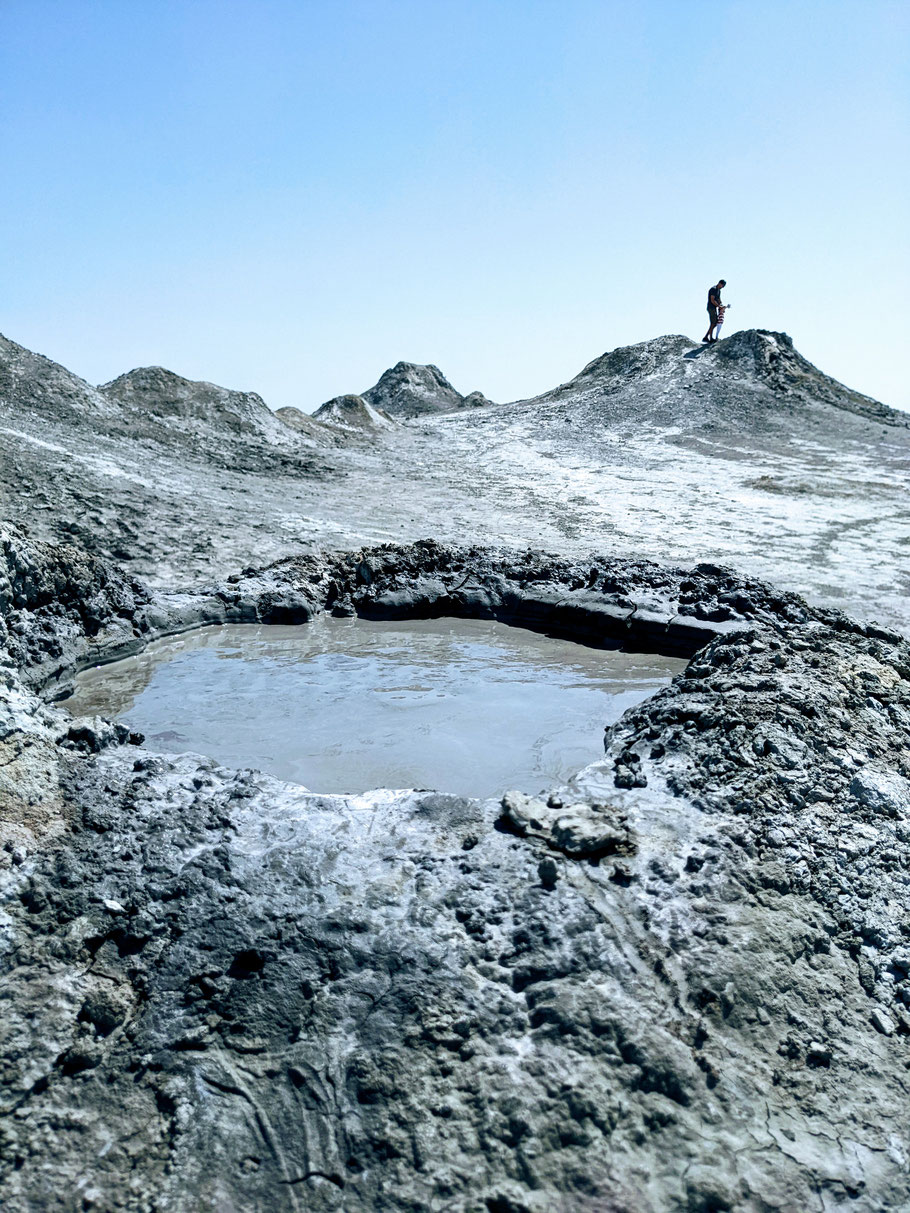 Bio Garden in Sheiki
Go to Sheiki and go to the Bio Garden! It is unbelievable to see this beauty. This is a very secret gem, you will love it. It is much more than a Garden. It is a oasis of peace and calmness. You can roam around through the wild plantation, discover a lake and just search for your favorite spot to relax. Bring a book if you like. A short tour is for free with one of the friendly staff members. And then you can spend as much time as you want – and most important – to each as much fruits and vegetables that are ripe 😊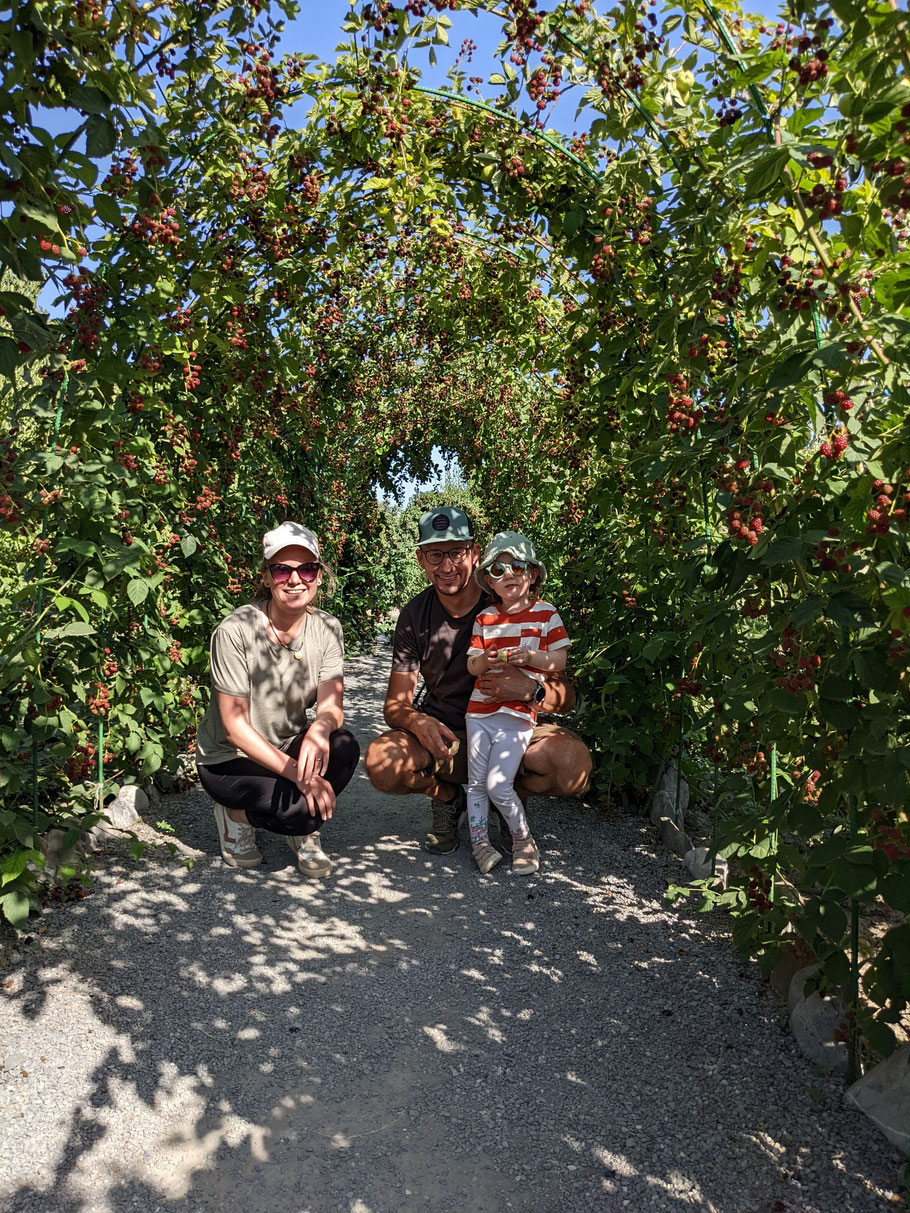 Palace in Sheiki
The Palace in Sheiki is a mystical place. Kids love to play in the garden and to see all the different colors of the mosaic windows. The entry fee is not cheap, but it includes a tour through the entire palace and it´s really worth it.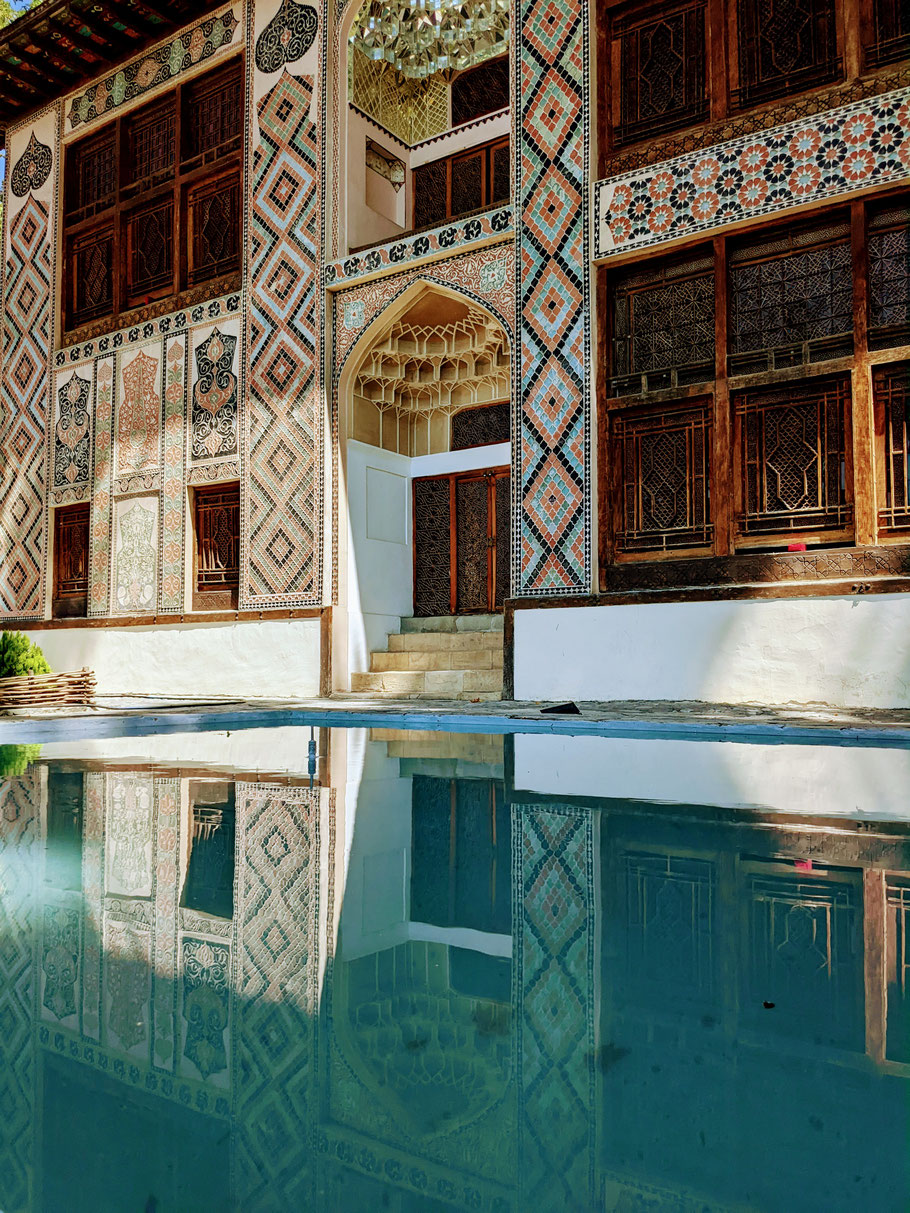 Waterfall in Qebele
Azerbaijan knows well how and where to promote beautiful nature as tourists' sights. One example is also the Waterfall in Qebele….but compared to other places we saw, here you still feel a natural touch. That´s why I highly recommend to visit the waterfall in Qebele. There are souvenirs shops along the way, some snack shops, and a lot of entertaining activities…..like dressing up for a photo shot or horseback riding.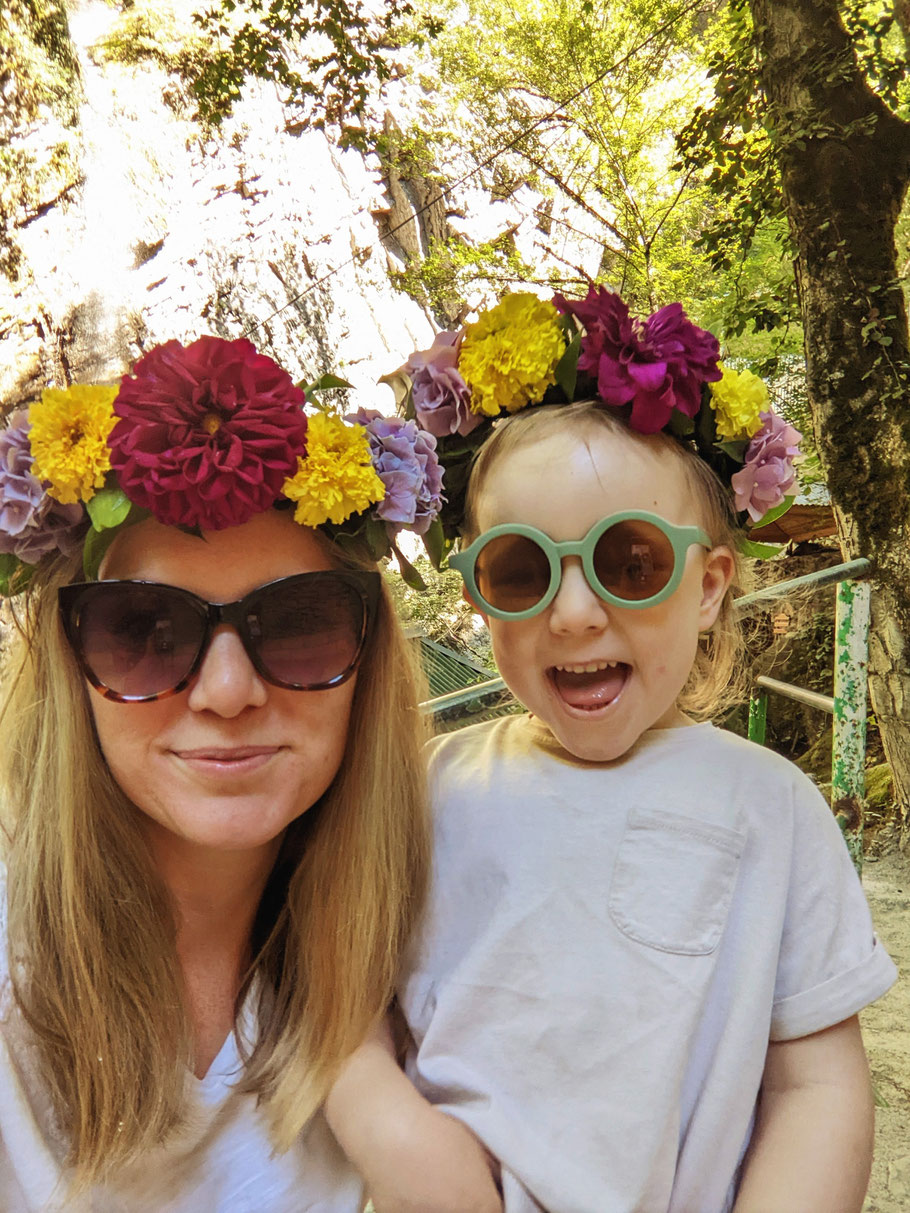 Road from Baku to Lahich
It is not a sight itself, but the road to/from Lahich is so beautiful. It will take your breath away and make you stop for photos every minute. Lahich was our main destination, but in the end the road there was much more interesting. Lahich itself is nice, but made for tourists. With lots of overpriced shops and ice-cream.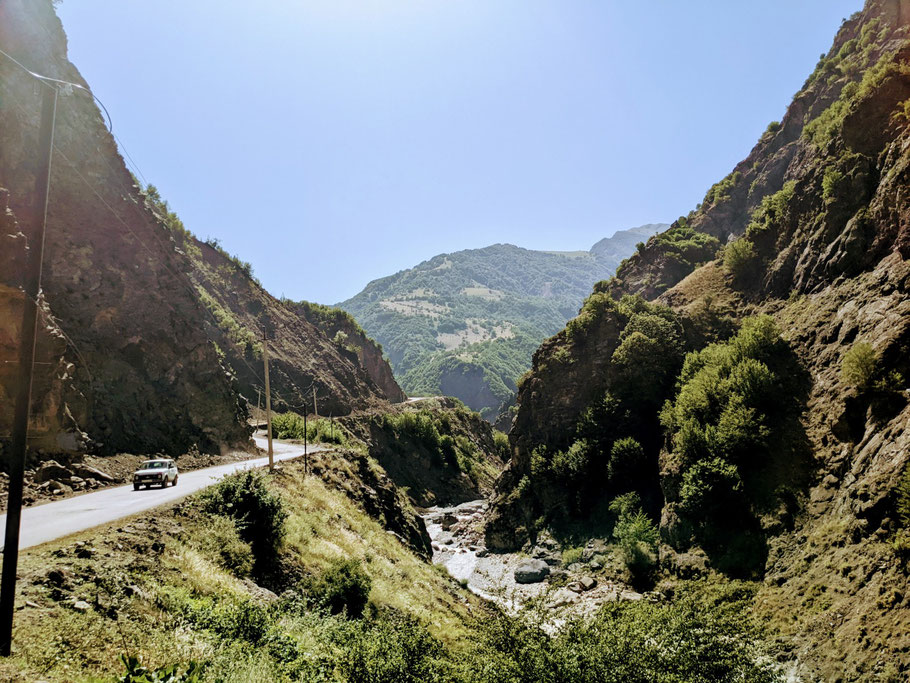 Try a Cable Car up the mountains
When in Azerbaijan, you don´t wanna miss riding a cable car up to the mountains. This gives you the chance to reach high altitude without getting exhausted actually. And Johanna loved it too. It was her first time, and after being a bit scared, she couldn't get enough. There are many places all over Azerbaijan to ride a cable car. We did it in Qebele and with a total of 4 different cable cars you reach up to 2.000 meters. I highly recommend it.