Overview Georgia and travel advises
Georgia will welcome you with open arms. People are so friendly and curious to get to know you. In one country, you can visit the mountains, hike through deserts, bath in natural hot springs and walk through banana plantations. Imagine it! Georgia is so amazing, even stray dogs are friendly and never ever barked to anybody! And did somebody said "nature"? Ohhhh dear, it is breathtaking.

Read this blog article if you want to get a first impression, a brief glance and introduction about how traveling in Georgia is.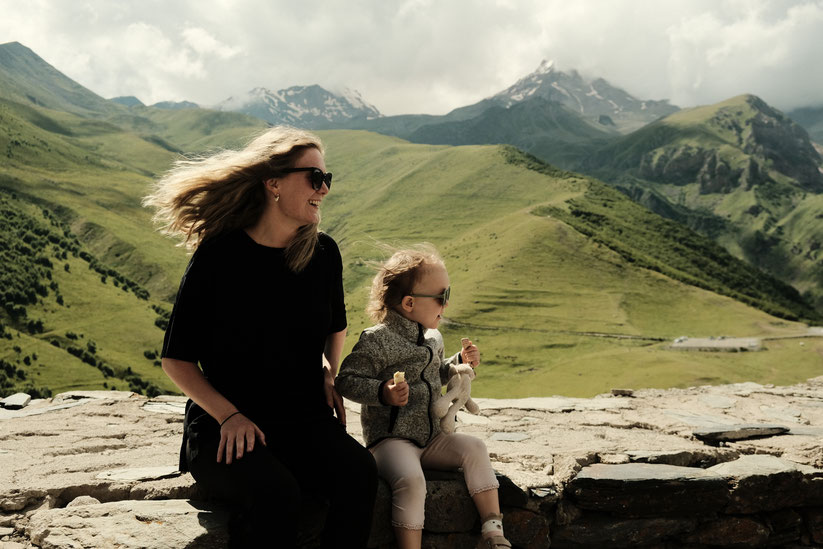 Safety in Georgia
Georgia is a absolutely safe country to travel in, to hitchhike and to camp in the wild. A common way of transport is even for local people to wait on the side of the road and wait for a random car to pick them. Also solo-women are doing it! We also often saw open-air-restaurants, that even over-night, would stay completely open. With alcohol bottles worth a few hundred euros...only secured by a sign saying "we are closed". We also met a local Georgian traveler, who is traveling around in his car for some years...he camped at the weirdest places and never had any bad experience!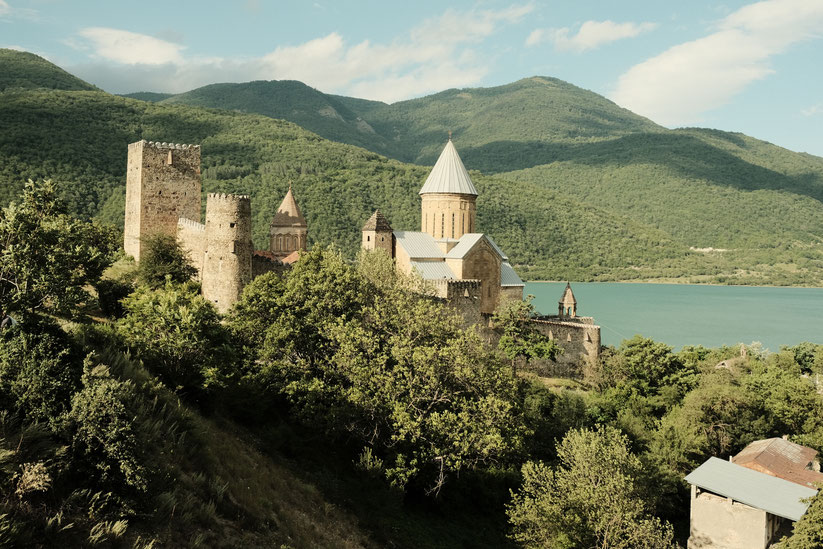 Travelling around
For any taste a transport mean. Let´s start with public transport. It is available...small buses "maschrutka" that set off once its full. But if you really wanna explore wild Georgia, make yourself more independant with a rental car. You can also rent a motor home, as we did. We highly, highly recommend this company. Throughout our journey we have met so many other van lifenomads. They all came with their own vehicles from Europe by land. Georgia is really a paradise for camping. Apart from that, you can hitchhike through Georgia, which also some travellers did. We once accepted a Russian traveller to our RV and were listening to his inspiring stories for an hour, when he had to get off. Another option are also guided and arranged tours and day trips from Tiflis, the capital of Georgia. The buses are in extreme good conditions, guides are available in all kind of languages and trips are very reasonable.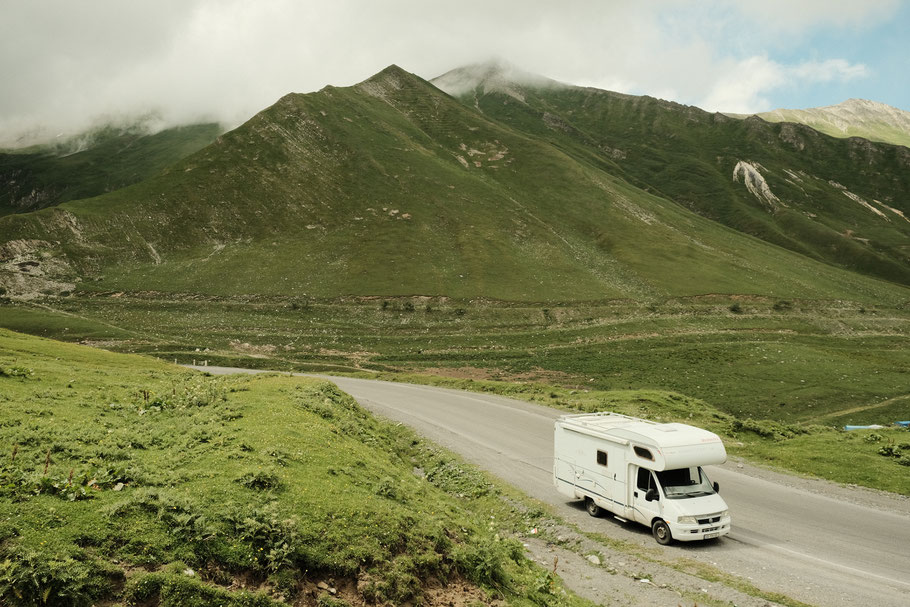 Logistics of travelling in a van / motor home
As I wrote before, travelling around Georgia in a van is so common. And everybody we spoke to really enjoyed Georgia by van. Why? Because there are no restrictions where to camp over night....you can refill you water tank at any gas station. And if you have your own tube or watering can, you´ll get water easily from any fresh river. (And there are many). Several times a Georgian family invited us to take their private water...120 liter....as a gift..."It comes for free from the mountains" they said, when we wanted to leave some money. At the time of travelling, fuel was very expensive...but hey, that is probably everywhere the case, apart from Azerbaijan :))))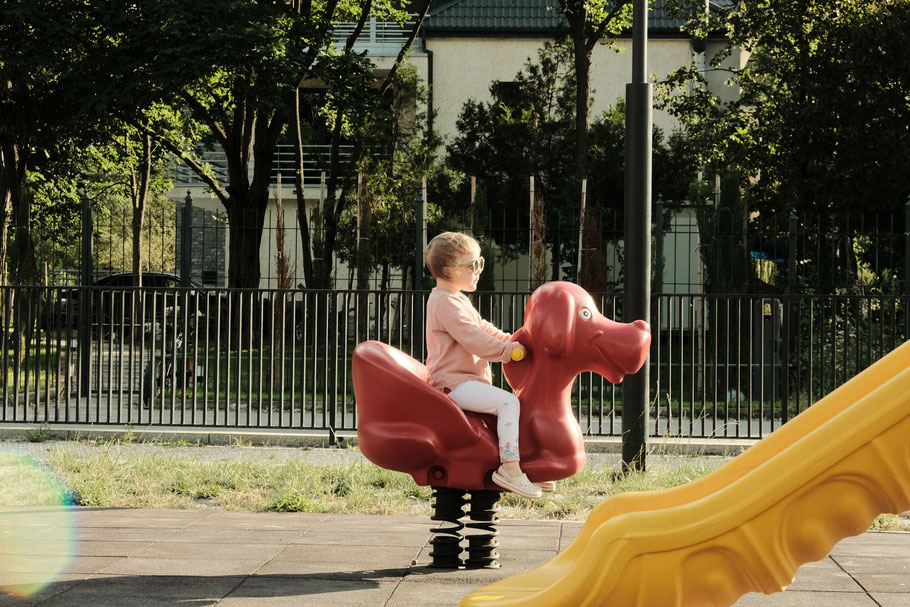 Travelling Georgia with a child
I´d say Georgia is a perfect country for travelling with small and older kids. There are plenty of activities for all age groups. Kids can go and explore so much nature. Georgia is also a family-friendly country. Most restaurants have kids menus and attractions offer free entry for kids up to 12 years. Coming from Azerbaijan to Georgia, we also noticed that there are more playgrounds, but less little shops and food stops along main roads. So keep that in mind when preparing for a longer drive and take enough snacks - just in case you don´t want to leave the highway....