5 things to add on your bucket list for Georgia
Georgia is a traveler-wonderland when it comes to activities, things to do, sights to visit and to explore the unbeaten-tracks. There is really plenty to discover. I really advice you, not to plan your holiday in too much detail, because once in Georgia, speaking to locals and other travelers, you will hear about so many more things. Impossible for guide books to list all the fun things to do in Georgia - there are just too many. But here are five ideas, that you should definitely not miss on your road trip through Georgia!
1. Try an outdoor activity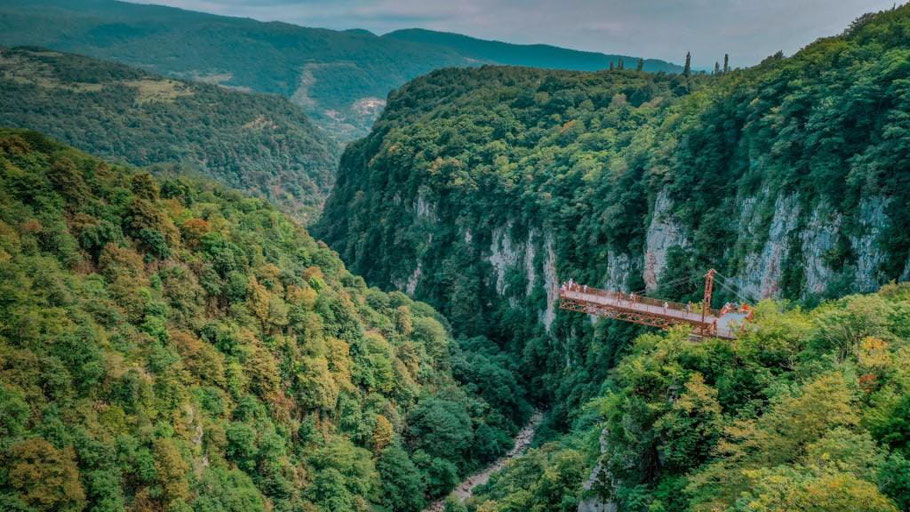 Zip-lines, mountain swings, canyon hikes....do you like adrenaline? Then this is for you. We liked: Okatse Canyon, Martvili Canyon or Quad tours through Stepantsminda. There are plenty of more, like wild river rafting, horse back riding, paragliding, etc....pick the best for you  
2. Hike through the greenlands of Georgia
Maybe this is the first reason why you came to Georgia...to go on a hike! Yes, yes, yes you should do so. Possibilities are literally everywhere. There are self-guided hikes, guided hikes and even overnight hikes. In case your trip starts in Tiblisi, there are many operators that offer fantastic tours. You can book for a few days in advance or even on the spot.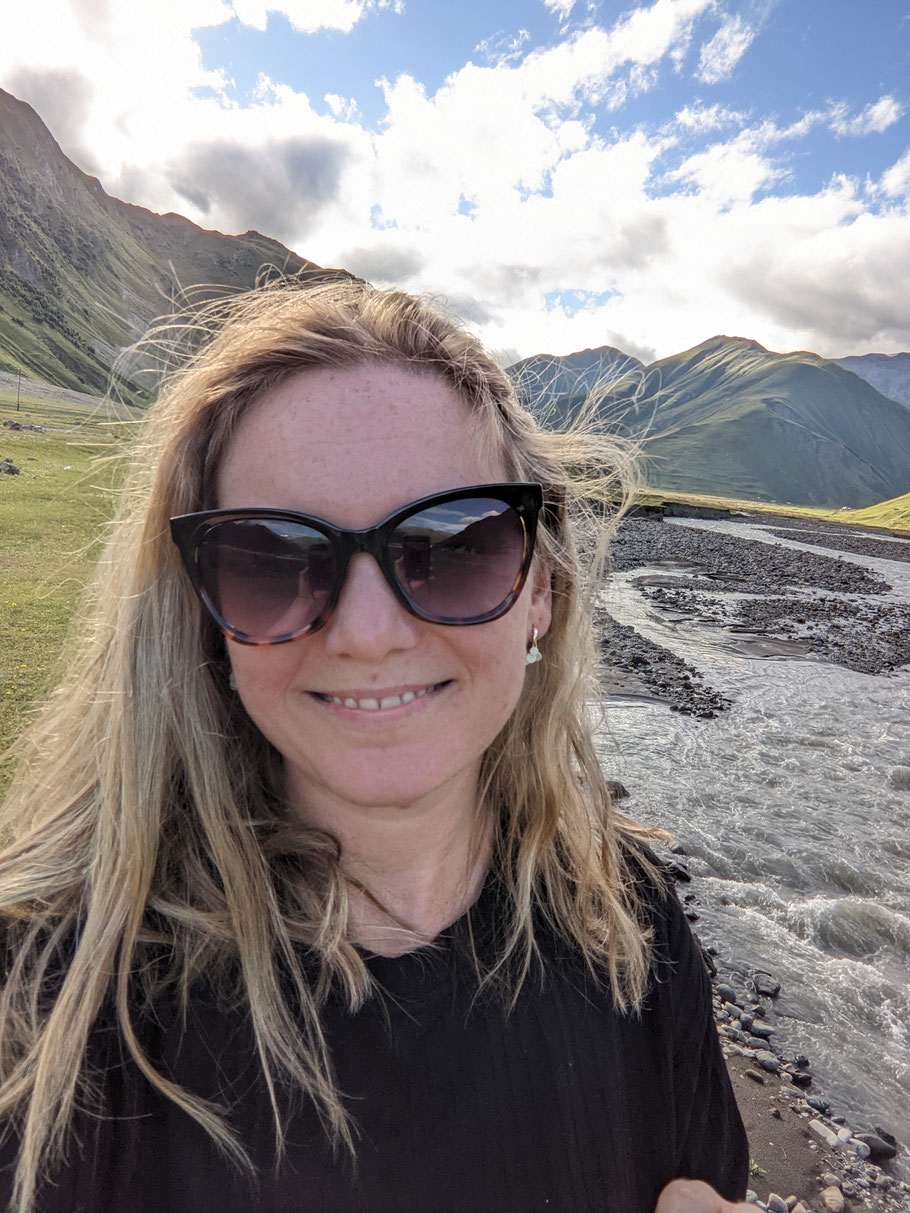 3. Eat local food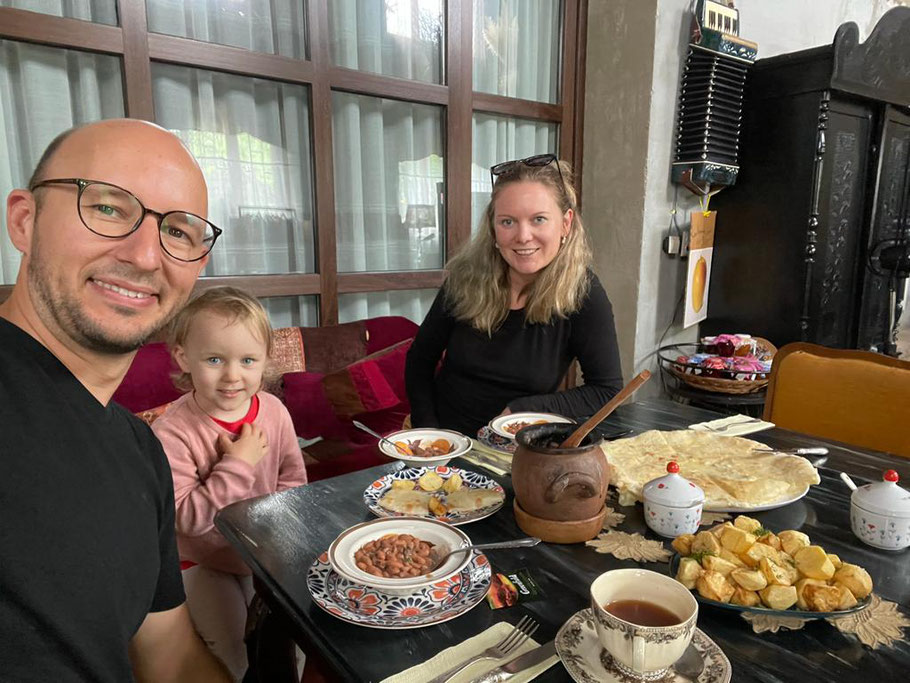 .... and of course try Georgian wine! I recommend to start with two things: Kinkhali and Katschapuri. Kinkhali are dumplings, you can chose between the ones filles with meat or cheese. Katschapuri is a super fluffy, warm bread, that comes fresh out of the oven and is filled with cheese as well. Please check my detailed blog post about food in Georgia.
4. Swim in a natural hot spring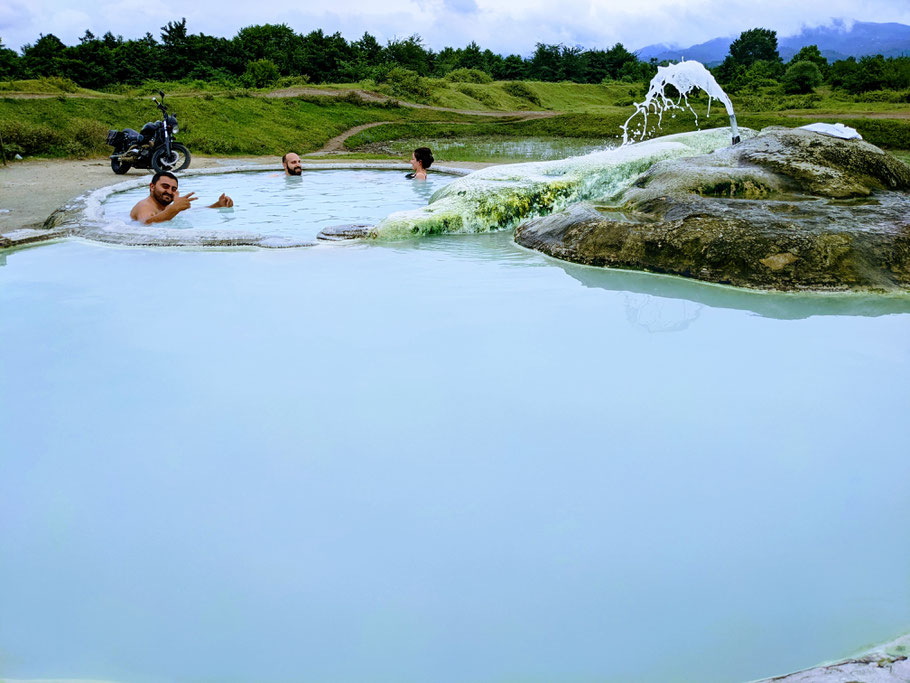 Ohhhh this was the best about Georgia for me! There are so many hot springs and hot baths around the country. And this is such a relaxing and sometimes sacred experience. Some hot springs are off the normal tracks and you need a solid car to reach them. But then you will be completely alone, in this cozy 41° C hot water, surrounded by massive nature. Or you book a spa day in one of the private baths: The water comes still from the natural spring and is hot too...but you find some facilities like restaurant, changing room and toilets. For the wild and free hot spring experience I recommend these two: Dikhashko Sulfur Geyser Vani Sulfur Pool (location) and Nokalekevi Hot Sulfur Spring (location).
5. Sleep in nature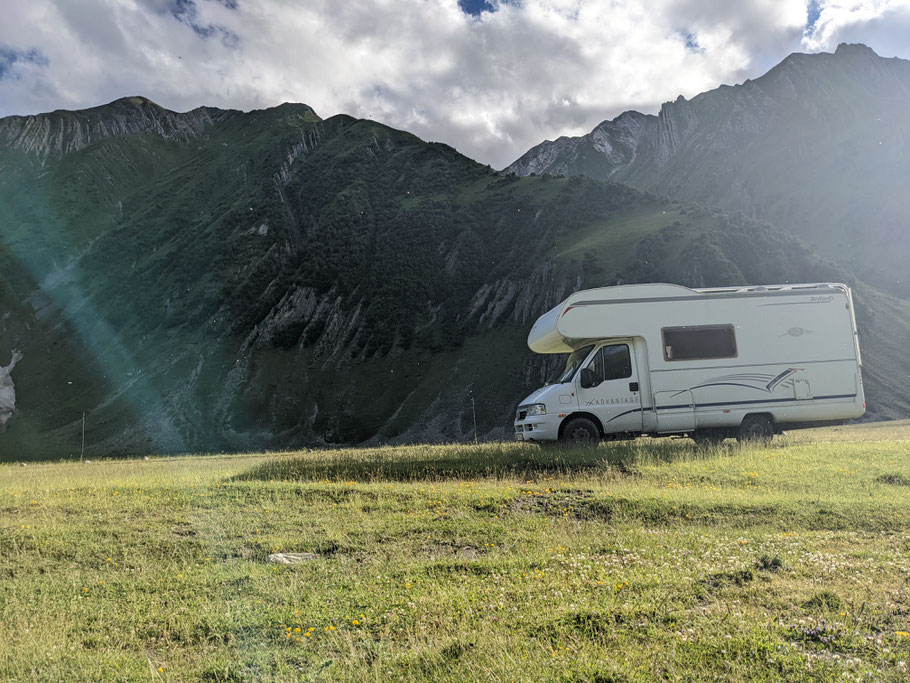 A trip to Georgia is not complete if you don´t camp at least one night! There are plenty of possibilities. You can rent a van and stay next to the rough sea or a beautiful lake. You can pitch your tent in the rain forest jungle in the north of the country. Or you chose one of the exotic nature cabins with 360° degrees view. (For example Wine Space or Ajara Camping)