Amman Indoor activities for Kids
Yep, we are in the middle of winter in Amman. It is raining a lot and every other day the government even announces states of emergencies due to the drop of temperatures and heavy rain and winds. It is time to take your kids for amusement somewhere I N S I D E.......just too uncomfortable outside. In this blog article I collected 13 amazing ideas on what to do with kids in Amman indoors.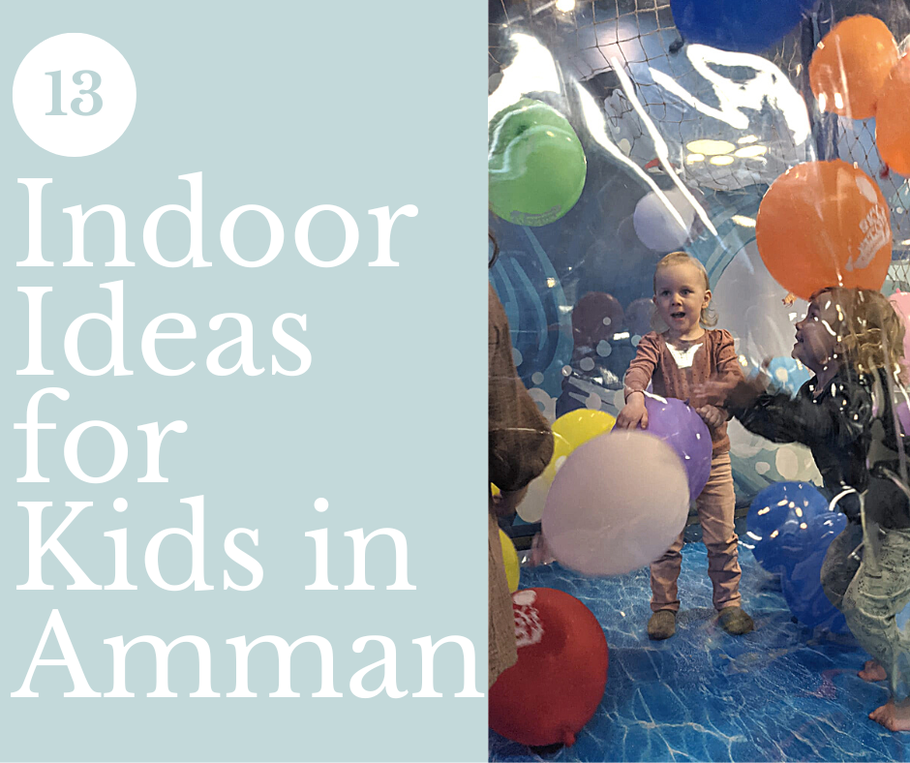 1. Children Museum
With only 3 JD entrance fee, you can spend easily an entire day at the Children Museum in Amman. It is a great interactive place with lots of things to discover. There is also a library included with cozy pillows.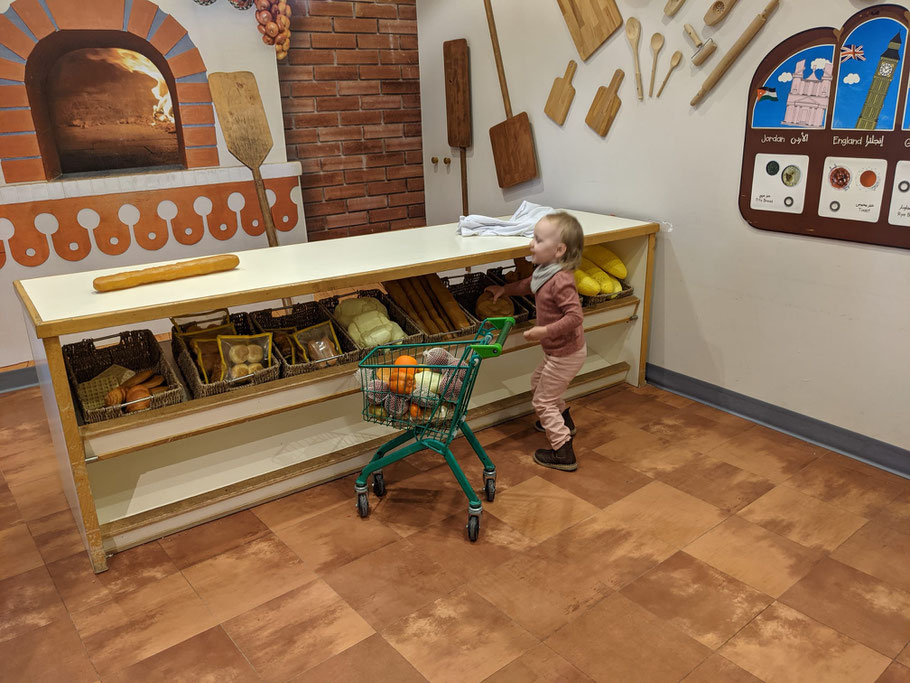 2. Little Hands Creative Space
This is a little arts studio, focus on coloring pottery. Little Hands is located inside Mecca Mall, on the 3rd floor behind the food court. Kids chose their "raw" pottery....like photo frames, or animals, mickey mouse or flowers....and then thy can start coloring it. Sizes vary. You pay 5JD for a small butterfly and 8JD for a big photo frame as example. Also available: face paints and tattoos. Extra tip: they do birthdays as well and sell also coloring sets for home! (nice gift idea).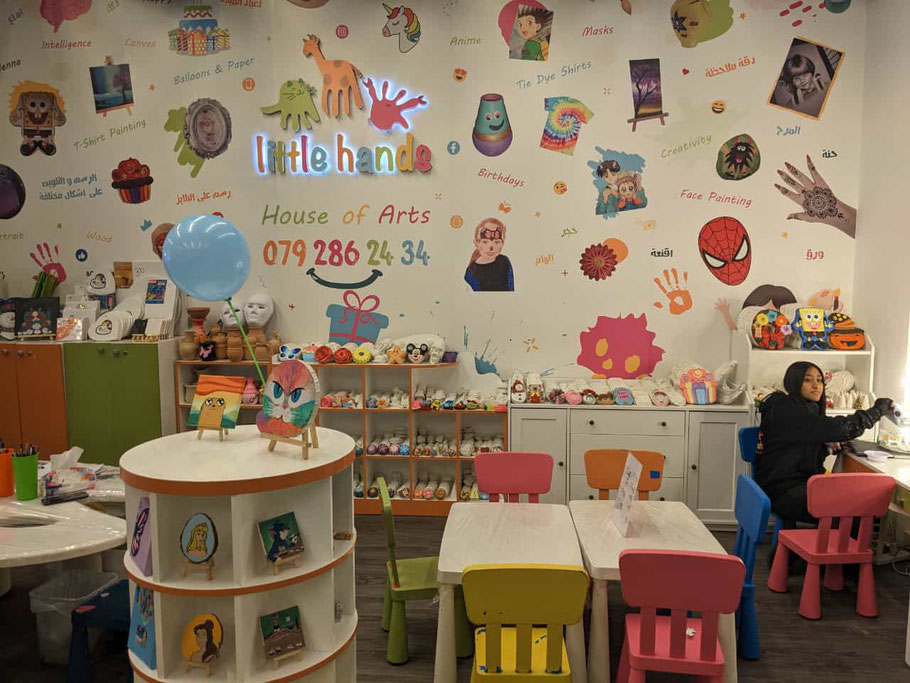 3. Cat Jungle
Well, Amman cannot surprise you in things which you thought do not exist. Cat Jungle is a lovely decorated room, where you sit and relax...only you and over 50 cats. Yes, you read it correctly. Here you pay 3 JD in order to spend thirty minutes in a room full of cats! But, kids love it!
4. Kidose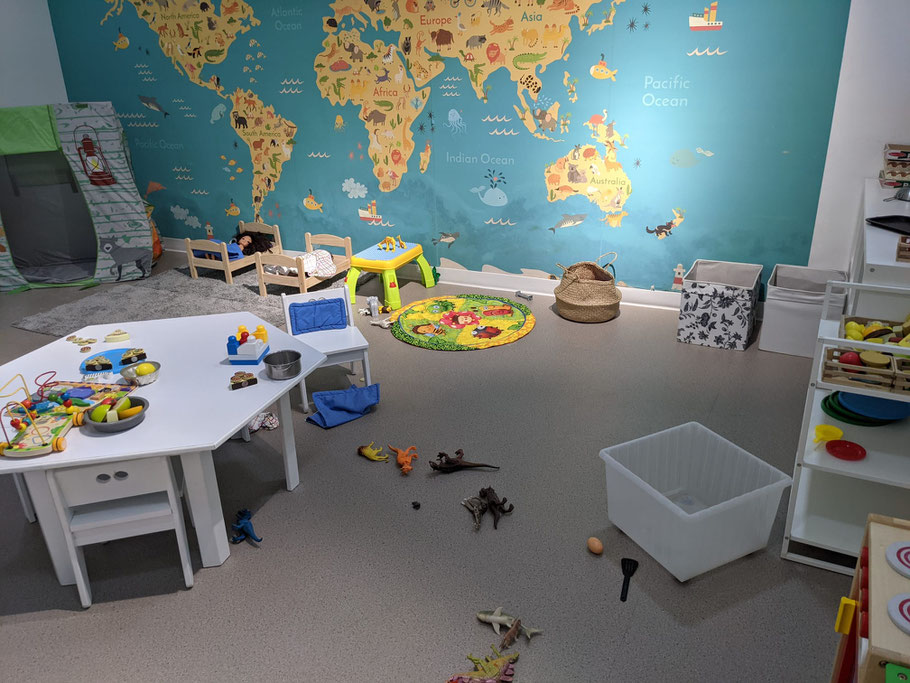 There are plenty of indoor playgrounds in Amman for sure and I cannot list them all. However, Kidose in particular is worth mentioning. Compared to others, this indoor playground is calm, not only in noise but also in colors. It has many wood toys and books! There is a lovely cafe included from every spot you can see your child playing. It is the only indoor playground where my child goes in alone and I can really enjoy a cup of tea. 
5. Mini Do
Minido.jo (Instagram) is a montessori play room with lots of guided and unguided activities for kids.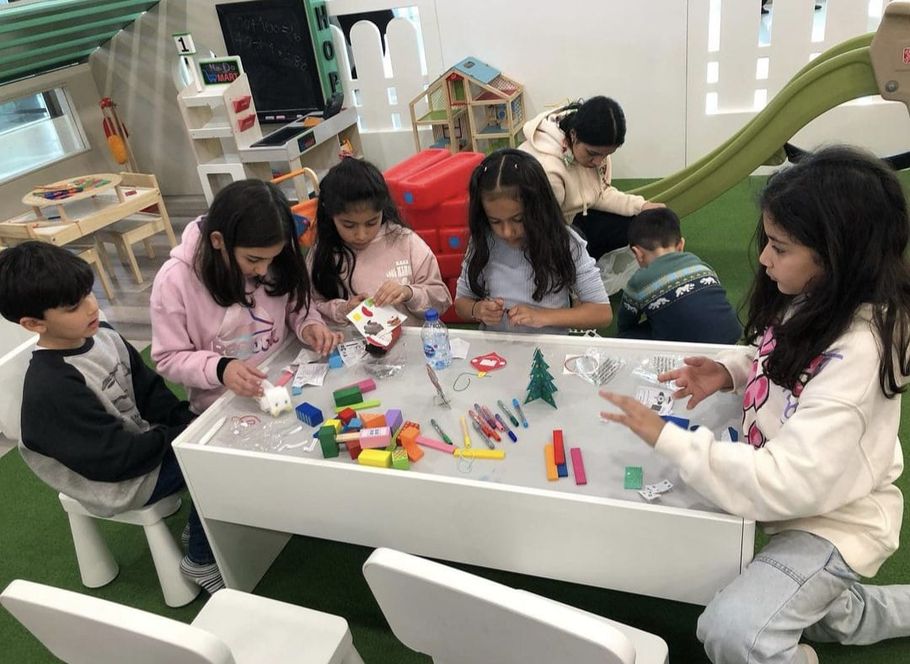 6. Kids Fun Zone
Kids Fun Zone is worth mentioning for their good prices (2 hours 10JD including a meal). Apart from the usual indoor playground, they offer daily changing activities. 
7. Legenda
Legenda is another fantastic spot to take your kinds on rainy days. Also located inside Mecca Mall, this book shop has cozy seating areas for kids where you can browse in calm through books. The selection for kids book is huge!
8. Manara Arts and Culture
This is a nice cafe located in Webdeh, including on the second floor an arts area for adults and kids. Kids can paint t-shirts or on big canvas.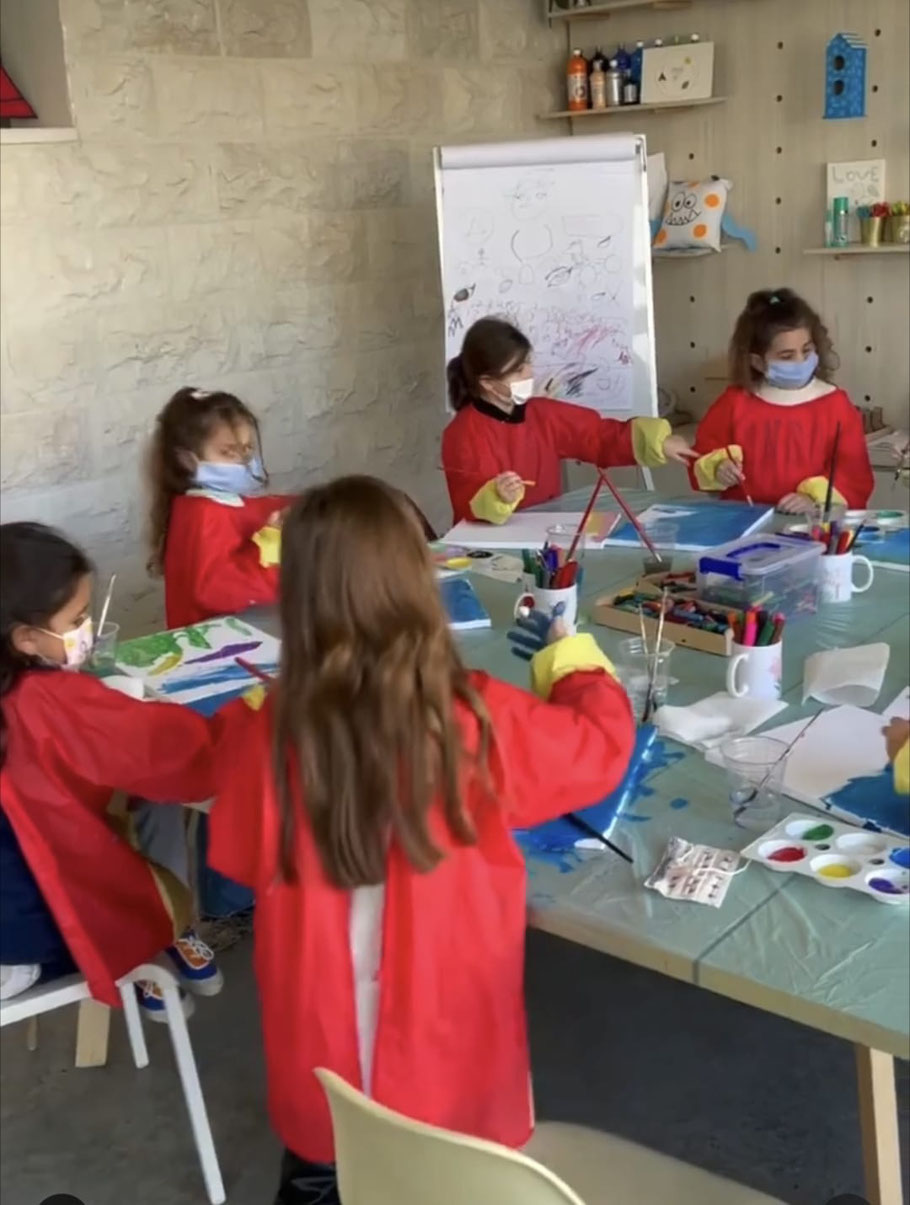 9. Ikea kids area
Since most of the activities in Amman for kids are not cheap, I would like to mention the free Ikea Kids Club. You can bring your child here up to 30 minutes, while you drink your coffee in calm or answer some mails.....In front of the kids club is a very cozy sofa with huge pillows. 
10. Diamond Bowling
If you think your child is too young for bowling, check out Diamon Bowling in Amman. It offers a few features that make bowling even with toddlers appealing. First of all, you can use a ramp to just push down the bowling ball, so that kids do not need to lift it. Also, they can close the failure lans, so that your kid scores in all cases :)
11. Clay Club
This beautiful spot in Abdoun offers one hours sessions where kids can form and color their own clay motive. The lady accepts play dates starting from 4 kids up. It is 15 JD per child.
12. Wild Jordan Center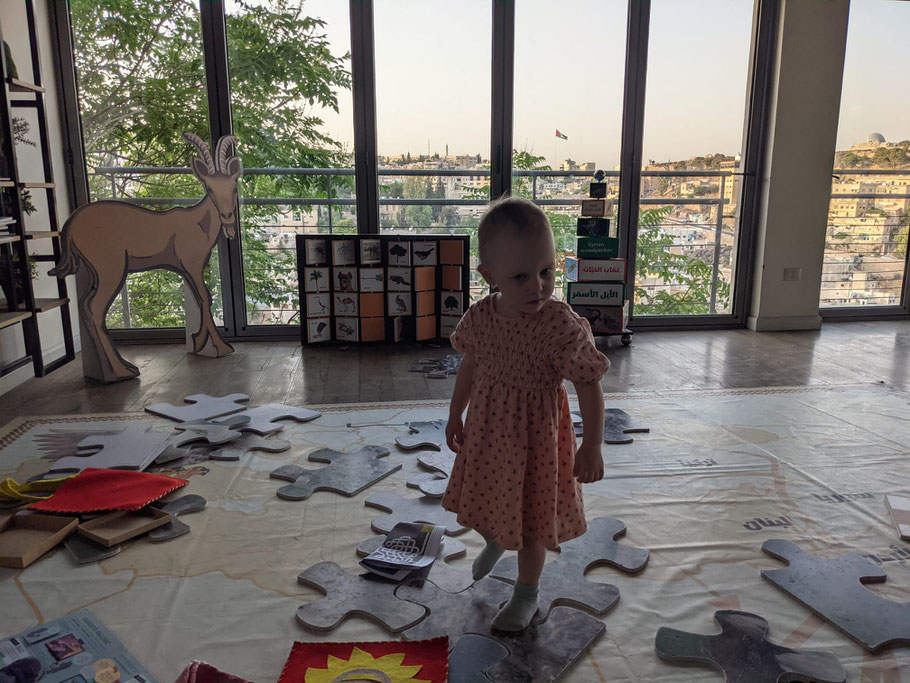 Wild Jordan is a restaurant/cafe with a spectacular view over Amman and the citadel. It is one of the few restaurants which serves freshly cooked meals (no fast food) and has a kids area ! Also, hot drinks or smoothies are very tasty. Perfect idea for a cold rainy day. 
13. Toys and Toys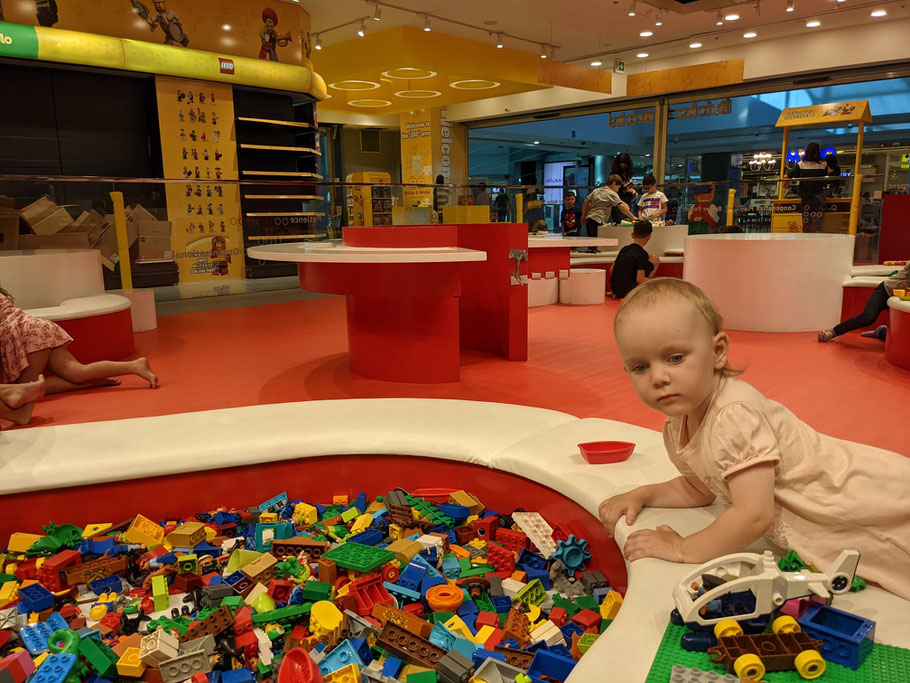 This is a lego duplo store located inside City Mall. However, there is a large play area with all kinds of lego duplo that you can imagine. A dream for kids. Thousands of duplo stones to play with. An hour is free after the purchase of one item from the shop.