Birthday Party in the forest
The Eco Park in Jordan is a nice nature-getaway for adults and kids alike, with many activities, such as Jordan´s longest zipline. Together with befriended families, we went there for a relaxed nature day, including lunch at the Eco Park and a guided walk around the nearby Dam, which turned out to be much longer and more beautiful than expected - and....we celebrated my birthday :)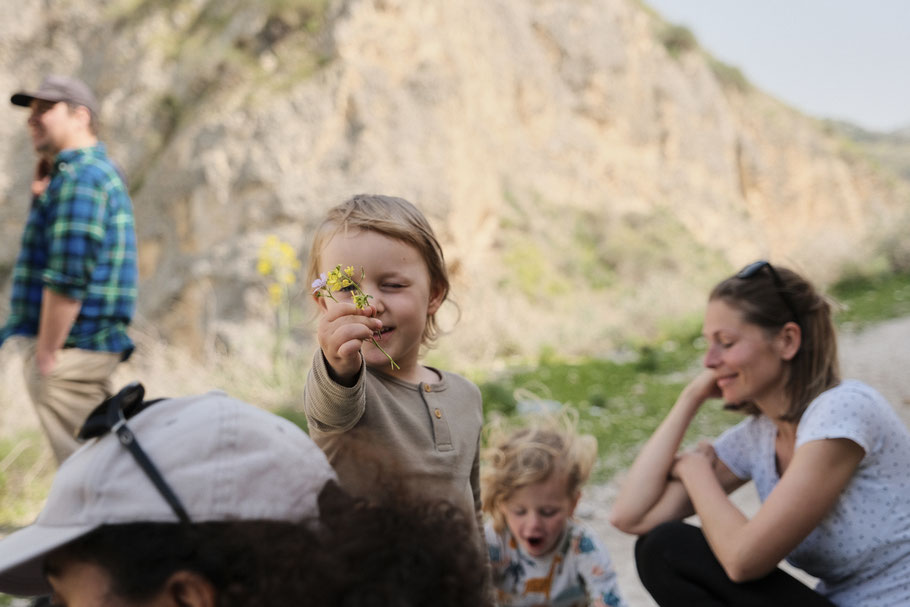 If you drive two hours north from Amman, you will reach the so-called "Eco Park", still behind Ajloun and near Irbid in a beautiful natural area.
The Eco Park is an unusual destination. Either as a day trip, if you don't mind the four-hour drive, or with an overnight stay. Because in the Eco Park there are cute wooden bungalows with a lot of privacy, located completely in the green.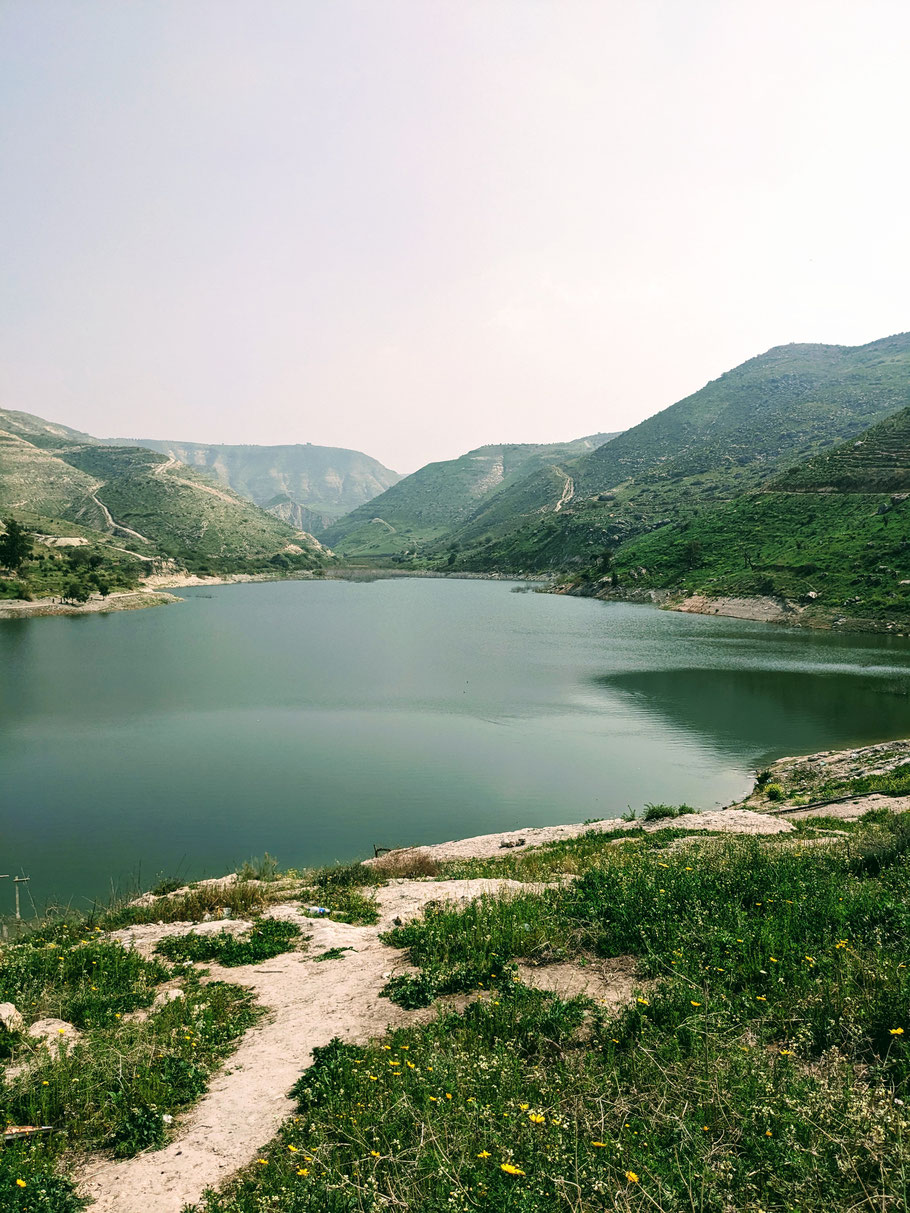 What is also special about the Eco Park is that there are camping sites where you can spend the night in your own tent on a meadow for little money.
The drive to the Eco Park is extremely varied, passing through various small villages and very close to the Israeli border. We were there with several families and after our arrival everyone said: "On this trip we saw a completely different Jordan." A visit is particularly recommended in February, March and April, because then everything is beautifully fresh and green in the Jordanian north.
Entry to the Eco Park itself is free, sometimes they charge a few JDs for parking.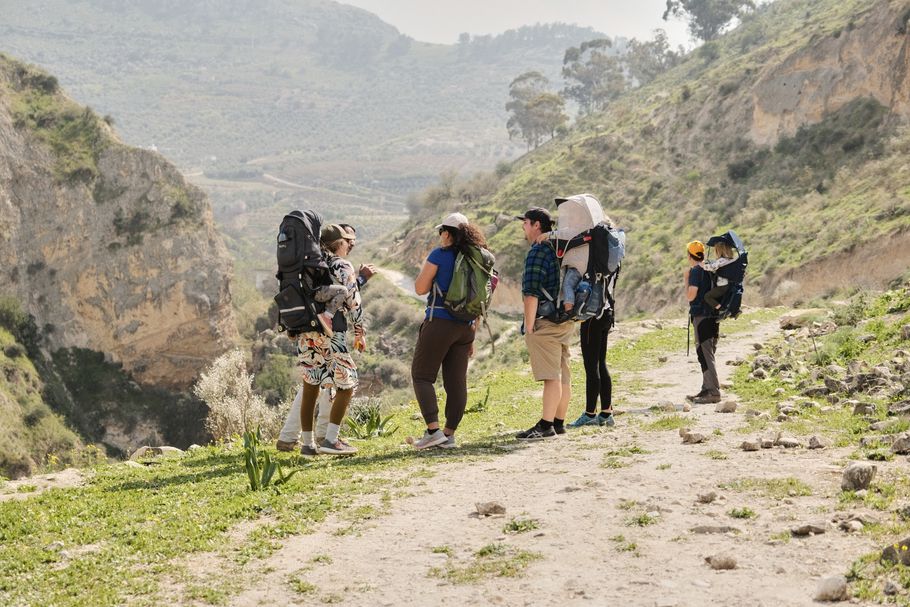 For a day visit there are numerous free activities that the Eco Park offers. The grounds of the Eco Park are very nice, with a small playground for children, lots of forest and meadows where you can sit on blankets, and an educational trail on the subject of "climate protection". There is also a restaurant where you can either buy snacks or pre-order lunch (8 JD per person). But it's also perfectly fine to bring your own food for the whole day. It is also a good idea to visit the nearby dam and go for a walk there. You can do this completely freely and free of charge. If you like hiking on lonelier paths, you can book a guide in the Eco Park (reservation in advance). All guides are residents of the neighboring villages and get 75% of the price. The length of the hike can be determined individually, from 2km to multi-day tent trips, anything is possible.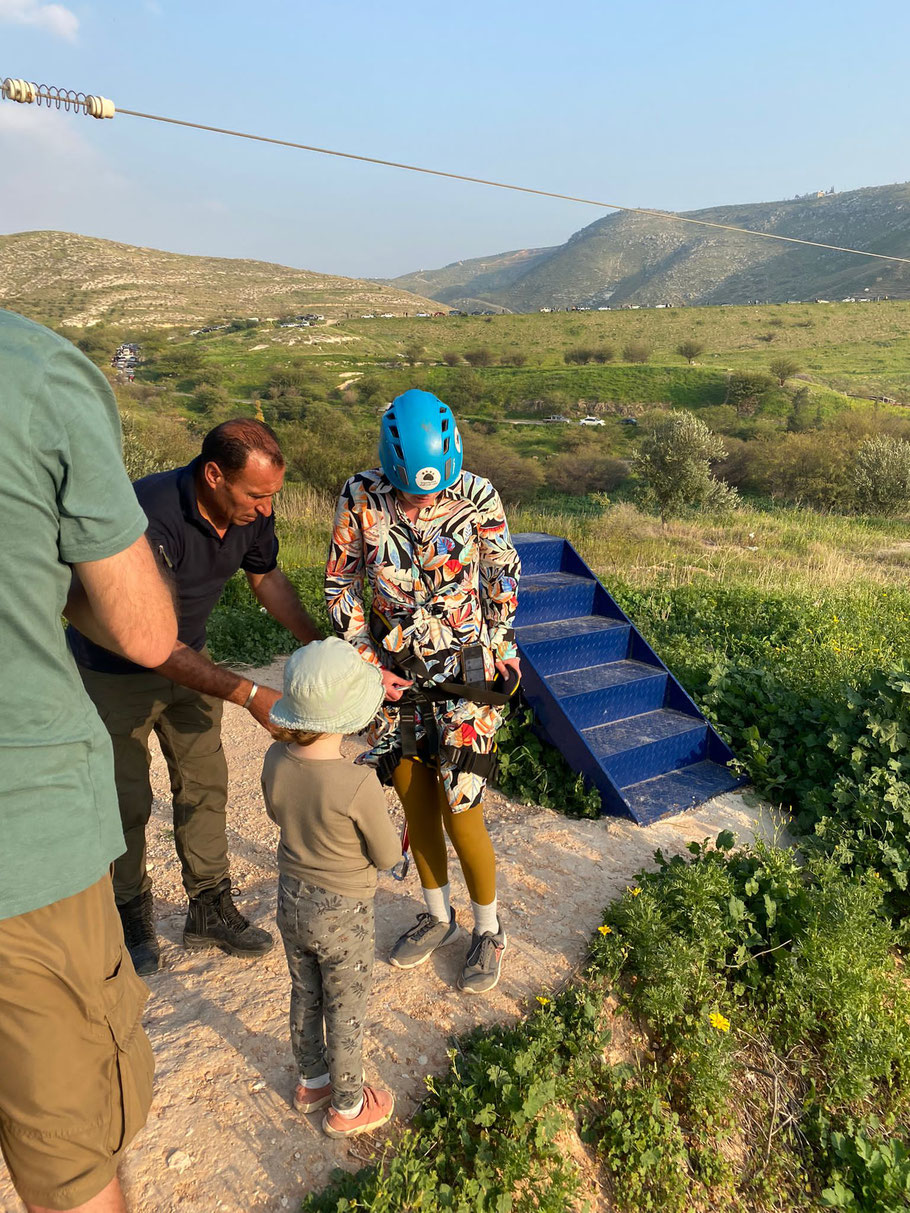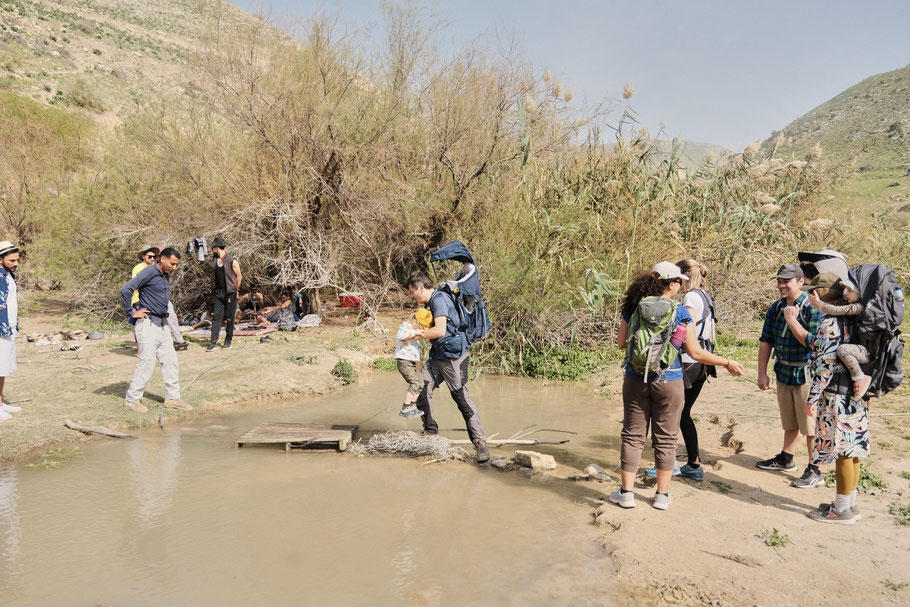 There are also a number of paid activities. For example, you can book workshops there, such as mud-wall-building. Or of course sliding down the longest zip line in Jordan (15 JD). There is also a bike rental, but the area is not exactly bike-friendly 😊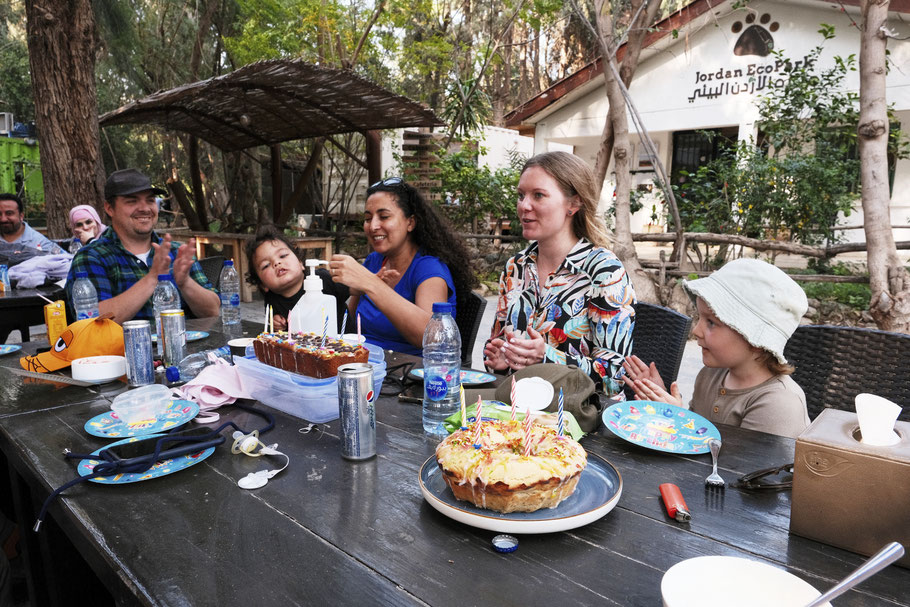 I really recommend Eco Park for tourists and Amman people alike. Because driving there, the nature around Irbid is a whole new facet of Jordan and a cheap way (compared to other activities in Jordan) to experience nature.