The basics to know before traveling to Abu Dhabi
Maybe you come to Abu Dhabi in a long transit stop or you choose this beautiful place as your final holiday destination. In this article I share some important information to give you an overview before your trip to Abu Dhabi.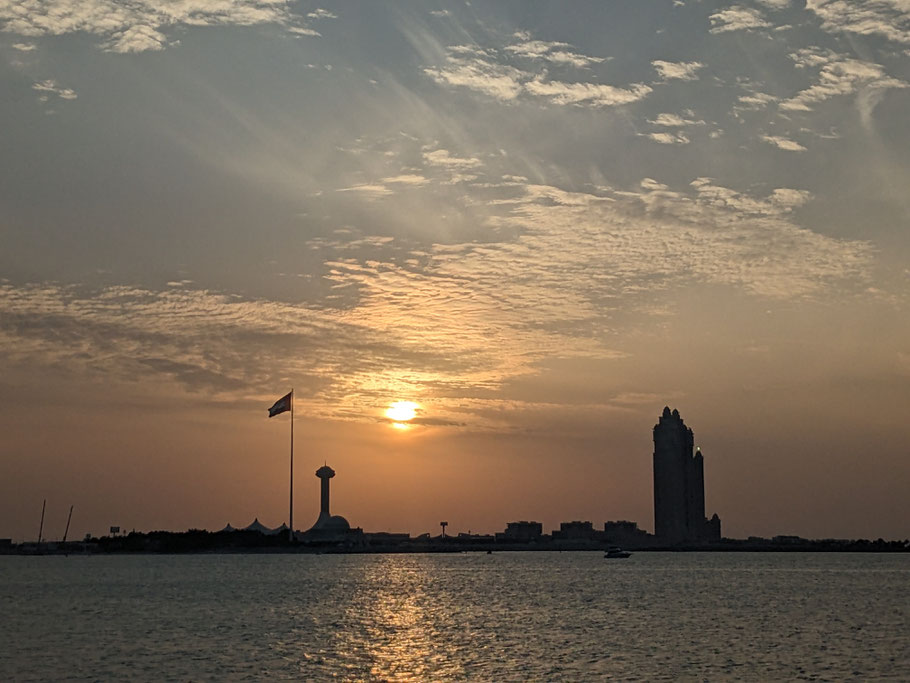 When to travel?
Abu Dhabi is a thankful travel destination when it's winter in Europe. Because then the temperatures are perfect here and you can certainly swim. From April the temperatures rise rapidly, and it could be too hot for some. Of course, Abu Dhabi is still suitable as a year-round travel destination, as there is no lack of air conditioning. Even bus shelters are air-conditioned and there are numerous indoor activities. Also to consider when traveling is the fasting month of Ramadan, when there is a fine for eating or drinking in public.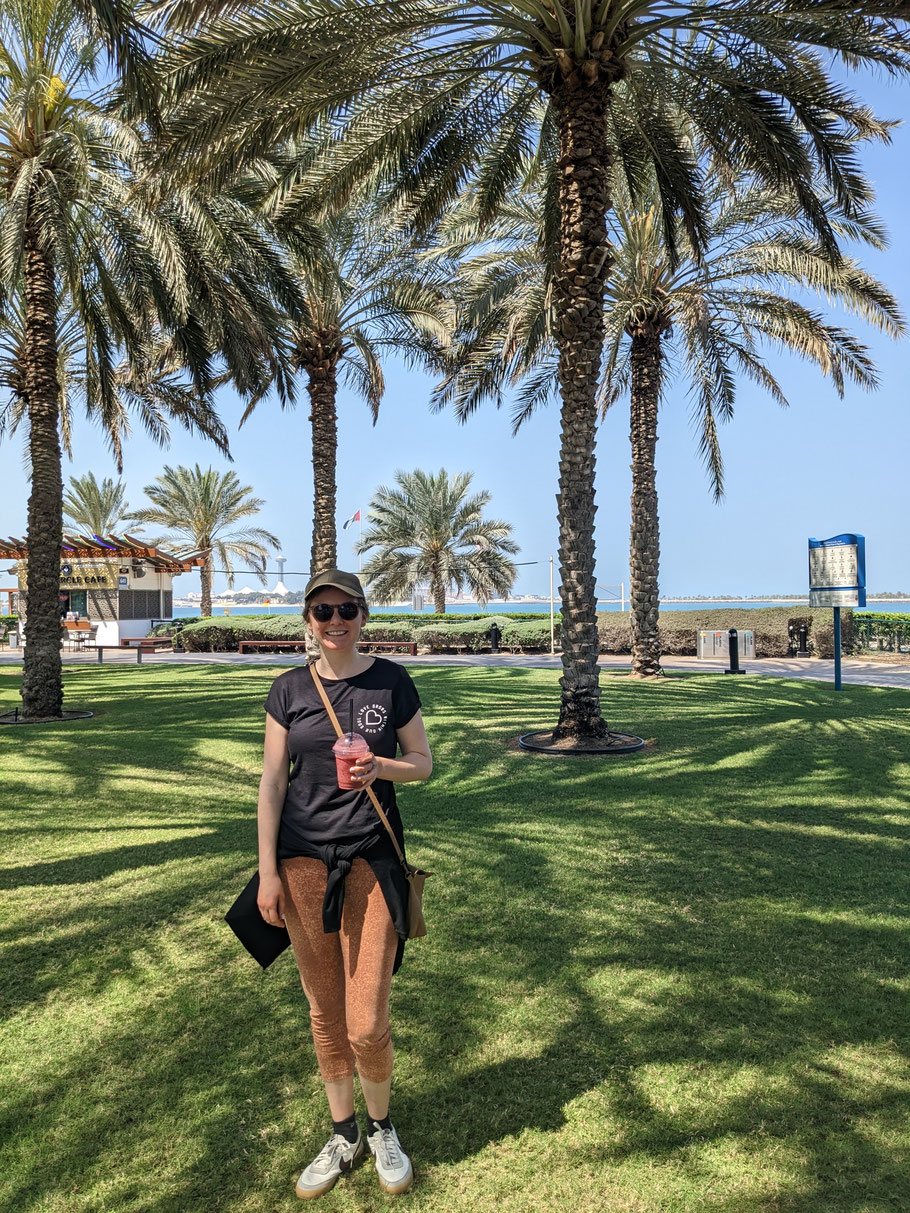 What to wear in Abu Dhabi (as a woman)?
Abu Dhabi is so liberal and more open than you might expect. The rules for certain behavior (e.g. drinking in public, or affection between couples) are extremely strict. That's why the clothing rules are so open. Tourists are part and parcel of the cityscape and miniskirts, beach dresses, tight jeans or even crop tops are no problem. On the public beaches, women can swim in bikinis without any problems. Of course, you also see many women who are fully veiled. So it's not so much a question of the law as of one's own tolerance.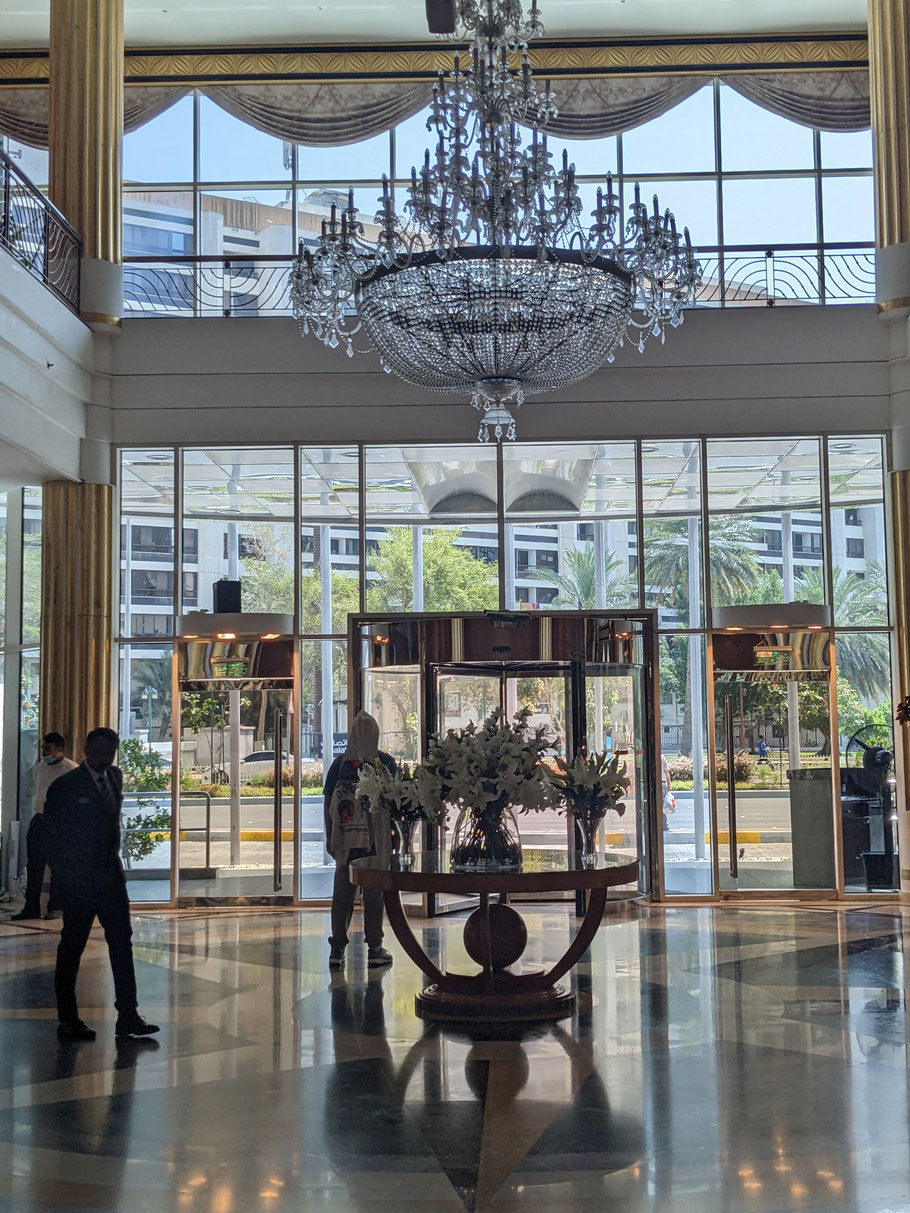 Where to stay in Abu Dhabi?
Corniche: This area is perfect if you are in Abu Dhabi for the first time. From here you are very quickly on the beach or on the promenade for an evening stroll. Other attractions are also nearby. The best thing: There are hundreds of restaurants and it's hard to decide in the evening. The price range varies. In this area you can also find sophisticated hotels with pools for a small budget.
Yas Island: This peninsula is for the higher budget. It is also particularly suitable for short transit stops as it is very close to the airport.
Al-Rawdah: This neighborhood is, I would say, the local neighborhood. Here you can go on a discovery tour and go shopping far away from tourist prices. But the way to a public beach is a bit further!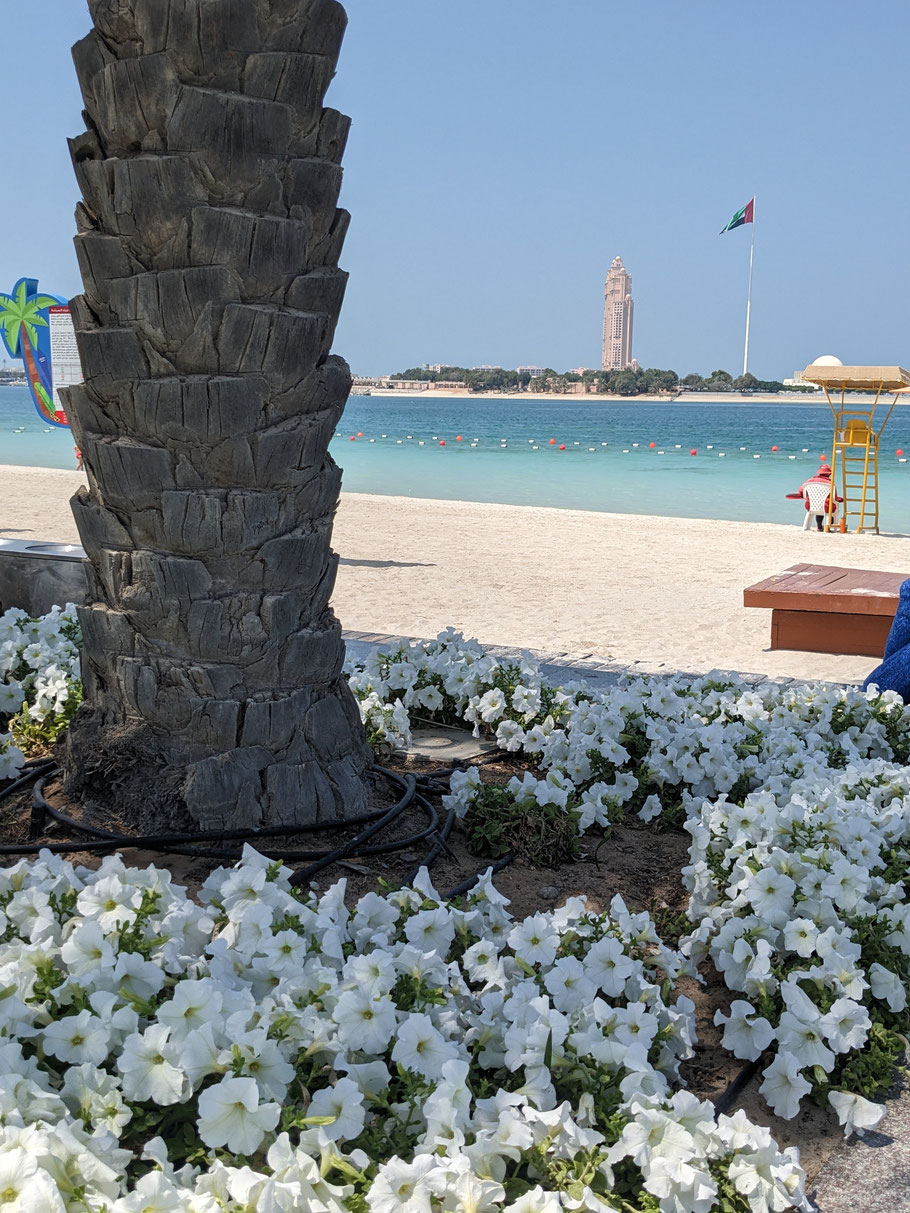 Beaches I recommend
Corniche Public Beach: A very decent, clean city beach without any entrance fee. There is a lot of sand and the water is crystal blue. For additional cost you can rent a sunbed, but it is also fine to just use your towel and sit on the sand. The are in front of Tim Hortons Corniche is especially nice! 
Al Bateen Beach: Here you have two sections, a public beach and a paid women-only beach. It is also a nice spot to just sit on the beach and enjoy a coffee as there are some restaurants and cafes. 
Soul Beach: Very clean. Beautiful view. The price (50 AED adults, 25 AED kids) includes the use of changing rooms, showers, sunbeds, umbrellas. Towels are not provided.
Yas Beach: To enter for free (and get a complimentary sun lounger), Yas Plaza hotel guests have to collect a voucher from their hotel's reception and present it upon arrival at Yas Beach.
If you're not staying in a Yas Island hotel, entrance to the beach is AED 50 for adults and AED 25 for children aged 8-16 during the week, and AED 100 for adults and AED 50 for children at the weekend. Children under 8 enter free. Saturday is half-price for ladies.
Saadiyat Beach: the beach is super clean, the sand is soft and white, the service of clean beach bed and sun shade is excellent - you can easily spend a full day here. Food prices are exorbitant so you are better off bringing things with you. Clean showers, toilets and changing rooms as well as a few lifeguards. The entrance fee is hefty - 85 AED for weekdays and 105 for weekends, but what you pay is less than what you get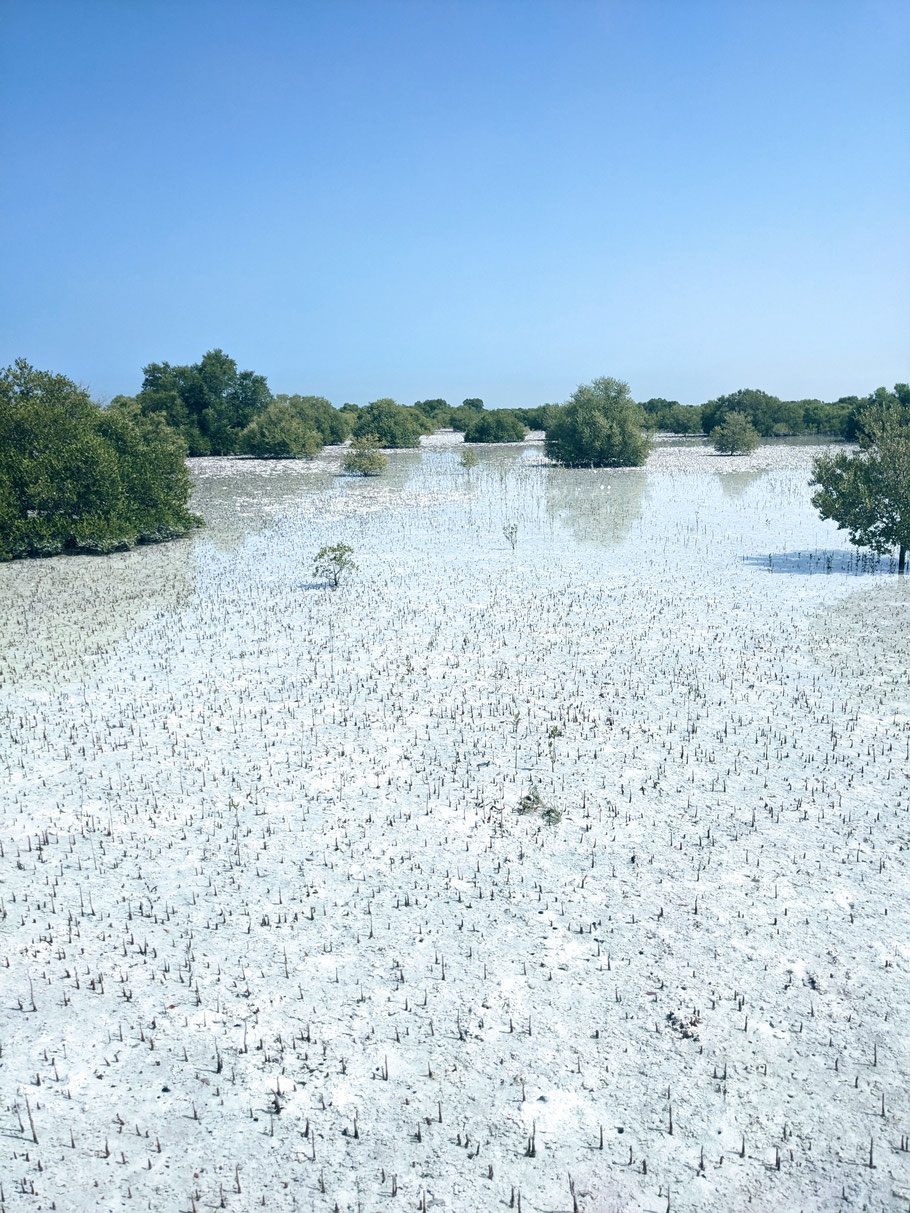 Nature activities in Abu Dhabi
I was totally positively surprised by the many opportunities to spend time in the countryside. I particularly liked the Nature Walk in the Jubail Mangrove Forest and the kayak rentals in the Mangrove National Park. I wrote a separate blog article about ways to be active in nature in Abu Dhabi. Read it here.