Do not travel far - go to Aqaba
Yes, Aqaba deserves it. Aqaba deserves more than just a night at the beginning or end of a trip because Ryanair lands here. At a first glance, many people don't really like the small beach town. Jordan has only a few kilometers of Red Sea coastline and that is Aqaba. And then you hear people say, "More beautiful corals? Cheaper hotels? Gorgeous beaches? Everything on the other side..." But that's not fair. Aqaba is unique and has so much to offer. And Johanna is also enthusiastic about our week's holiday in Aqaba. There's no shortage of kids' activities in this southernmost city in Jordan. And we don't want to withhold this from you. Here are NINE great ideas for toddlers and kids in Aqaba.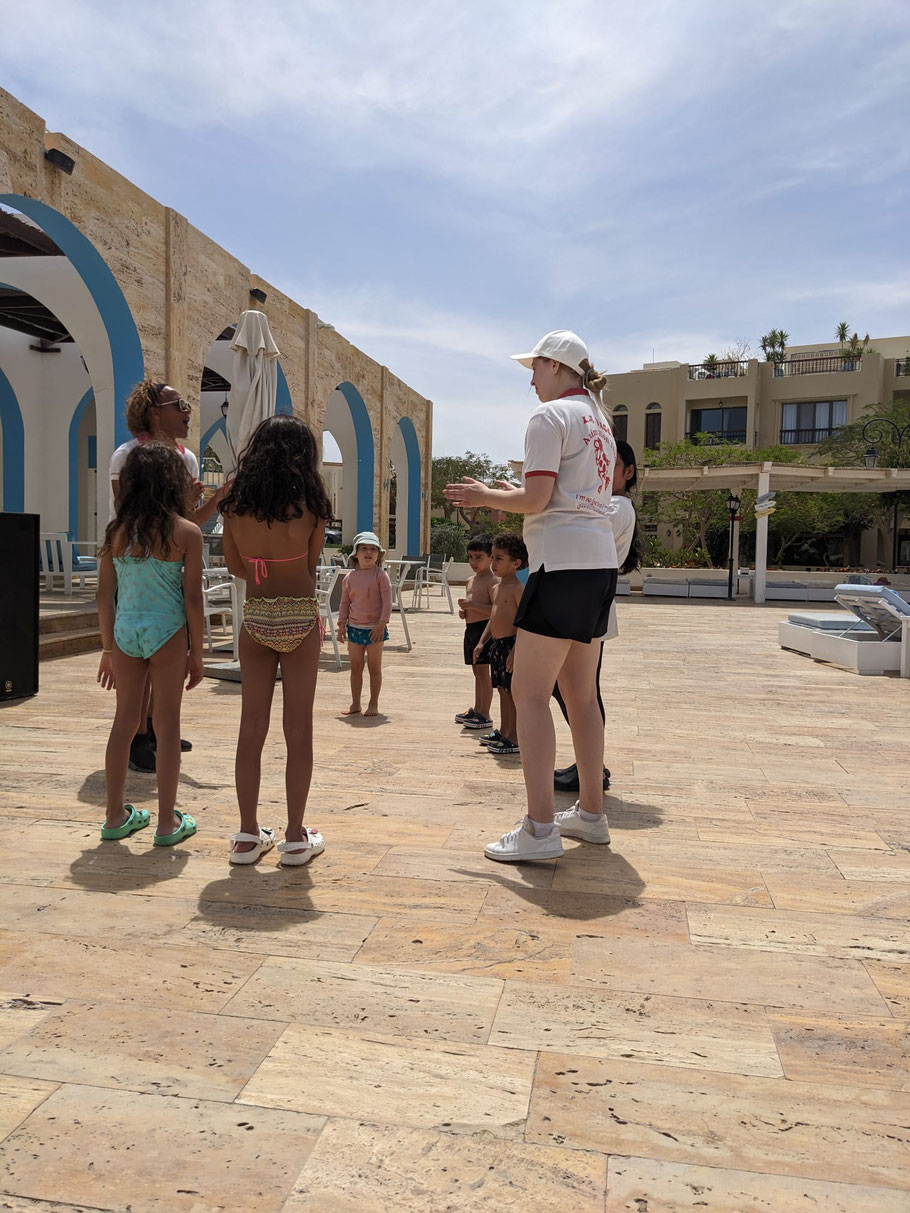 1. Beach Clubs
After getting to know the beach clubs in Aqaba, I feel differently about the hotels and resorts. I really enjoyed not living in a resort but having my own little kitchen with fridge and washing machine in the apartment. This not only feels more comfortable, but also saves a lot of money. You can then use this for the beach clubs. Here is an overview:
Berenice Beach Club: down-to-earth beach club without loud party music. 13JD entry for adults, three pools including a children's pool and a really amazing beach. There is also a restaurant.
B12 Beach Club: A heated pool and a sandy beach without stones (like all other beaches in Aqaba). Pretty fancy and expensive: 30 JD per person entry.
Tala Bay Beach Club: This is where rich Jordanians from Amman meet in tight bikinis, as do well-earning local families. Admission costs 30JD per person, but you can use this as a voucher in the bar and in the restaurant to 100%.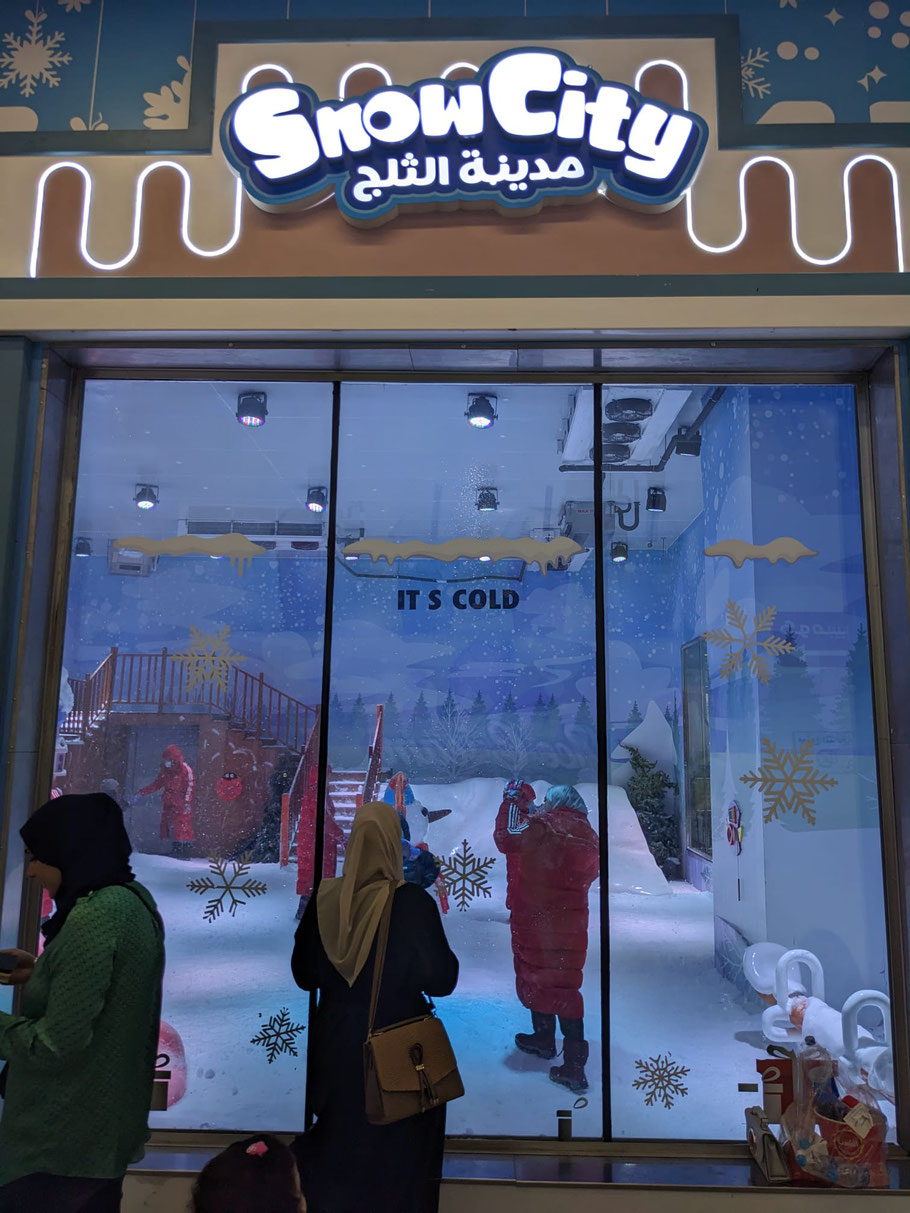 2. Snow City
I know you came to Aqaba to enjoy the sun. Local children, on the other hand, long for snow and cold, apparently. And so there is always something going on in Snow City! Here you get a winter jacket and then the snowball fight can begin. The mall in which the Snow City is located is definitely also recommended if you don't want to meet other tourists for a few hours.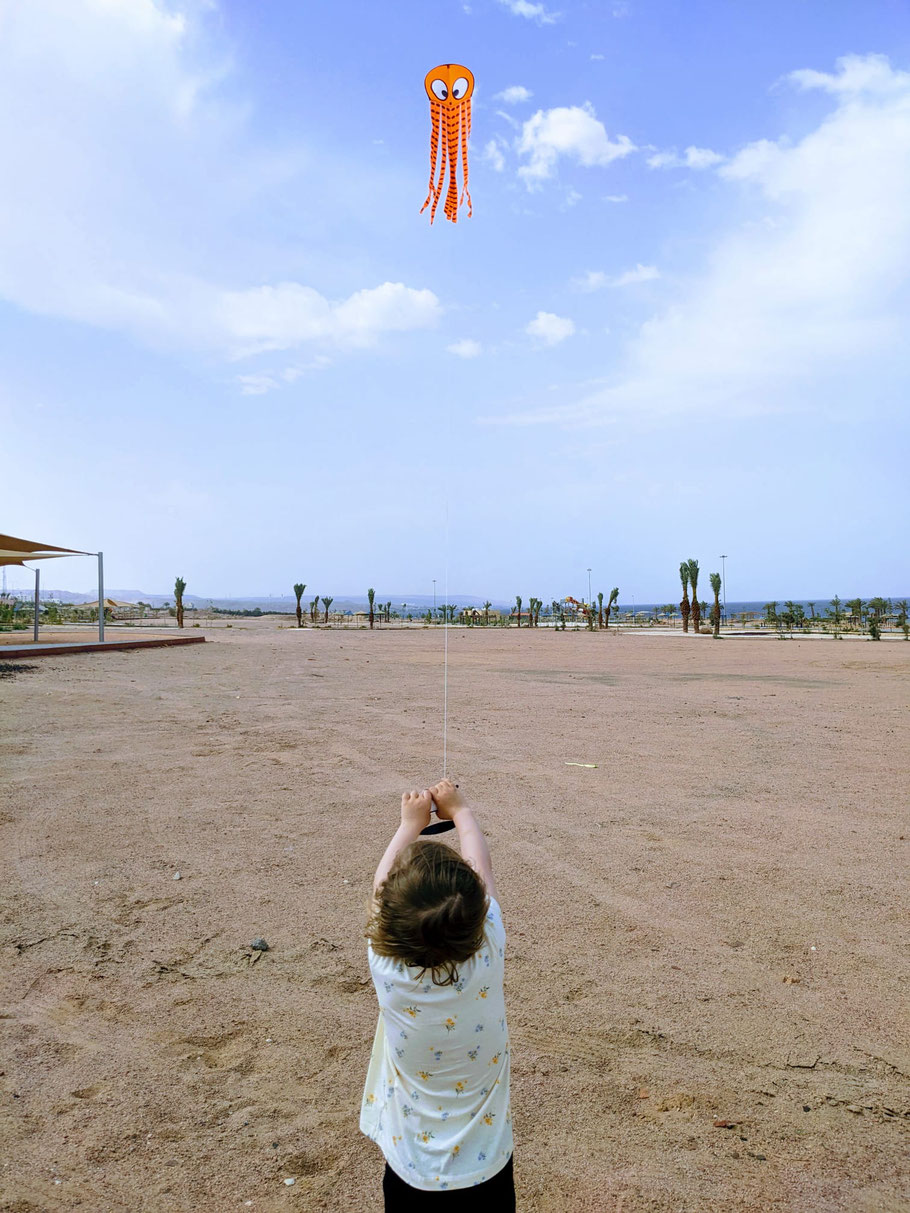 3. South Beach
If you leave Aqaba in the direction of the Saudi Arabian border, there are two or three very nice public beaches that also have parasols. There is also a really great, newly created park, with a cycle path for children and two playgrounds with shade.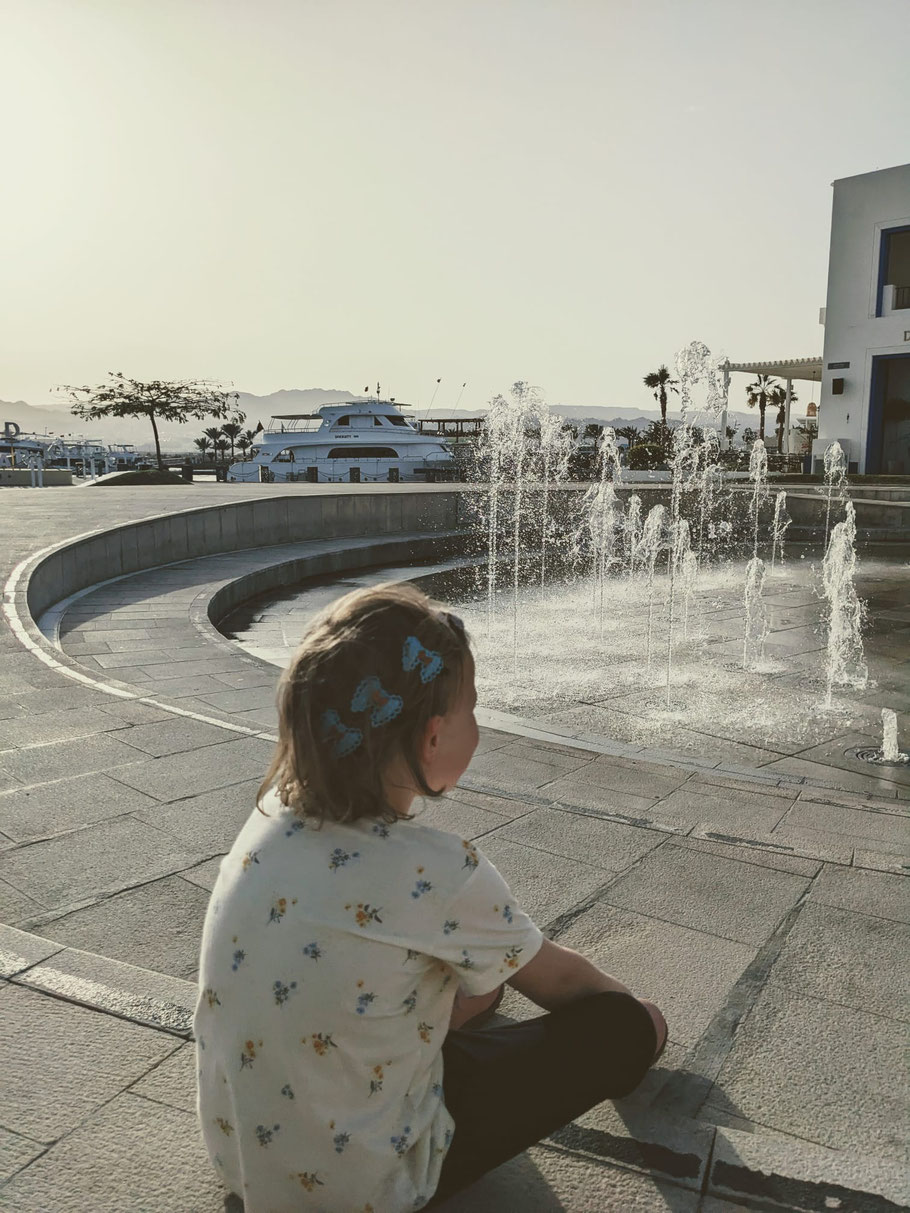 4. Ayla Promenade
Ayla is a neighborhood project in Aqaba. The district is separated from the rest of the city by a gate with a barrier, but there are no specific criteria required to drive in there. There is also no entrance fee. What I love about Ayla is that the promenade is car-free! Here children can run, romp, sit by the fountain or experience the light show on the hour at night. There are many child-friendly restaurants, all of which also offer a children's menu.
5. Vigo Land
The Vigo-Land in Aqaba is a small, manageable indoor playground, exciting for children up to 5 years - I would say. The practical thing is that you can pay per 30 minutes (1.5 JD). Also useful, the Carrefour is right below, so you can also quickly do some grocery shopping.
6. Promenade with a view
A lot of things in Aqaba happen around the McDonalds: the big city park roundabout, the food mile, the port, etc... But if you drive a bit out of the city, into a local residential area, you have the best Views over the Gulf of Aqaba and all bordering countries. Here you can take a walk with children, ride a bike or a tricycle, and see a beautiful sunset.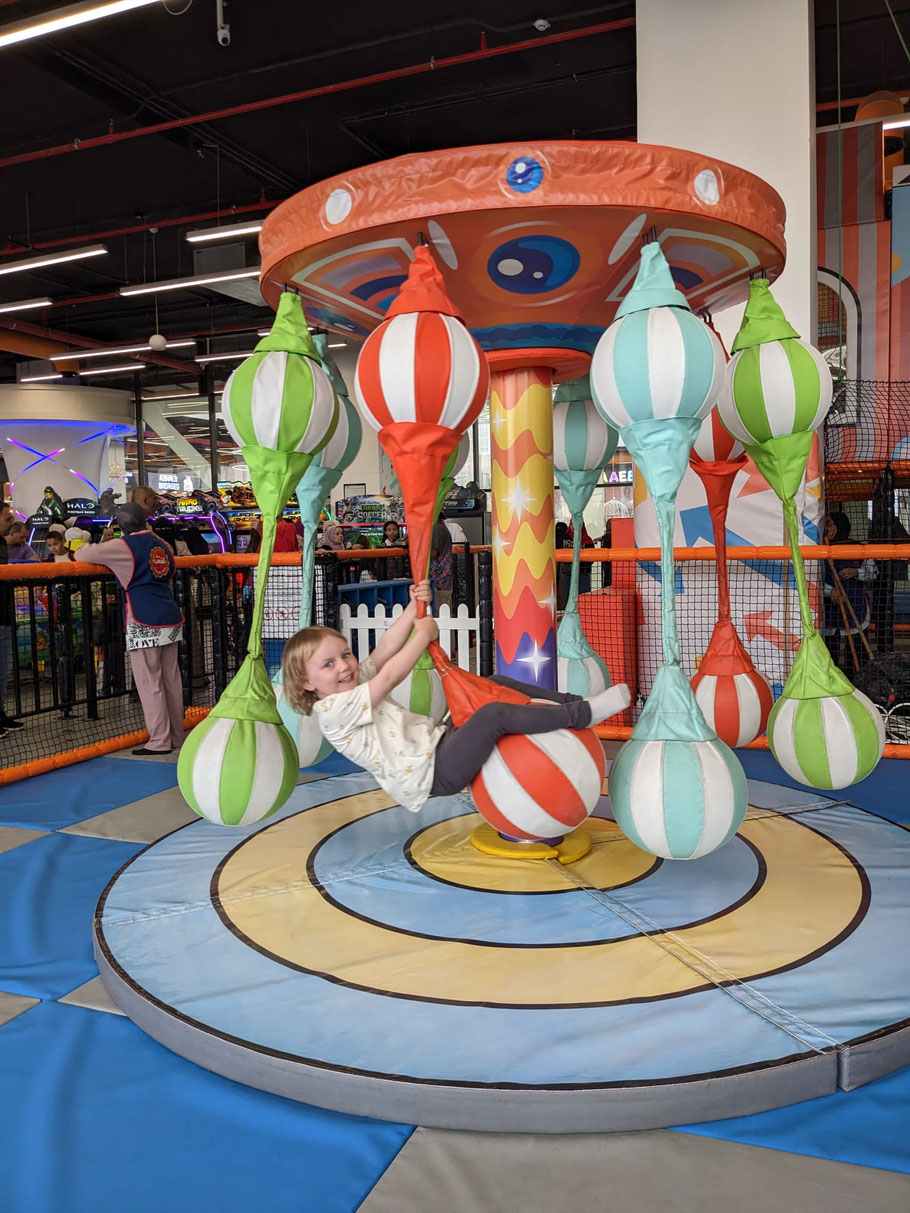 7. Shaeb Land
Wow, I was blown away by this experience and still had to process the impressions for days afterwards...Hahaha so many people, so many children, so many rides looking. This indoor playground / funfair has nothing that doesn't exist. At the beginning you buy a credit card and can top it up with 5JD or 10JD. You can then use this to pay at all gaming devices and also use the soft play area.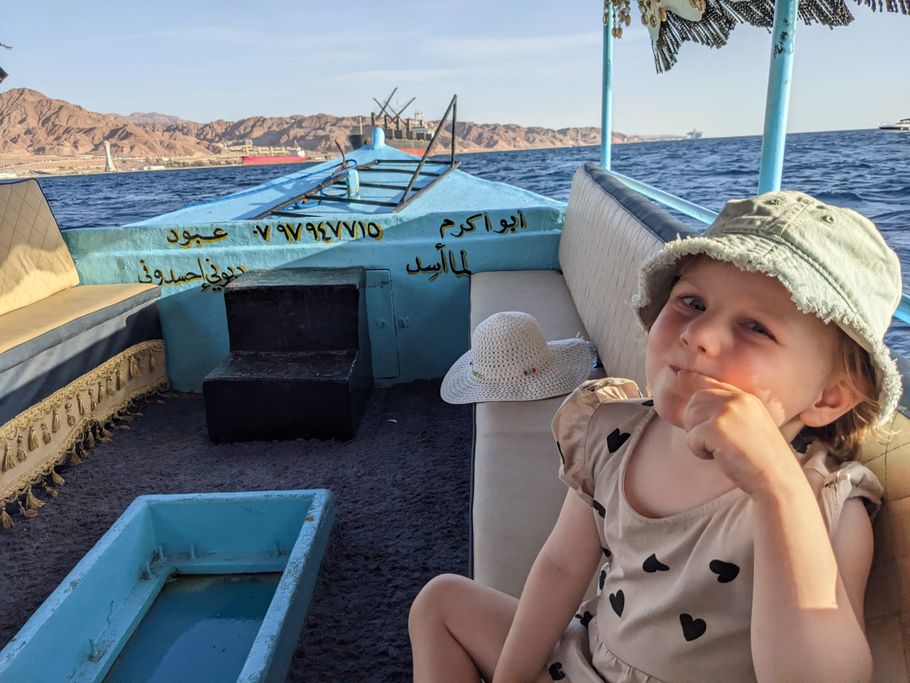 8. Glass-Bottom-Boat
If you go to Aqaba's public beach in the city center, you really can't avoid a ride in one of the glass-bottom boats. Joan loved it! I think it was her highlight of all the kids activities listed here. In Tala Bay there is also a submarine where you really sit under water. On the other hand, the small pane of glass in the fishing boats cannot be compared, of course. But shall I tell you something: In the end it was actually quite uninteresting what was swimming around down there. It was much nicer to greet other children on other boats and to get the light splashes of water from the high waves. Half an hour costs between 15JD and 20JD, depending on how good you are at bargaining.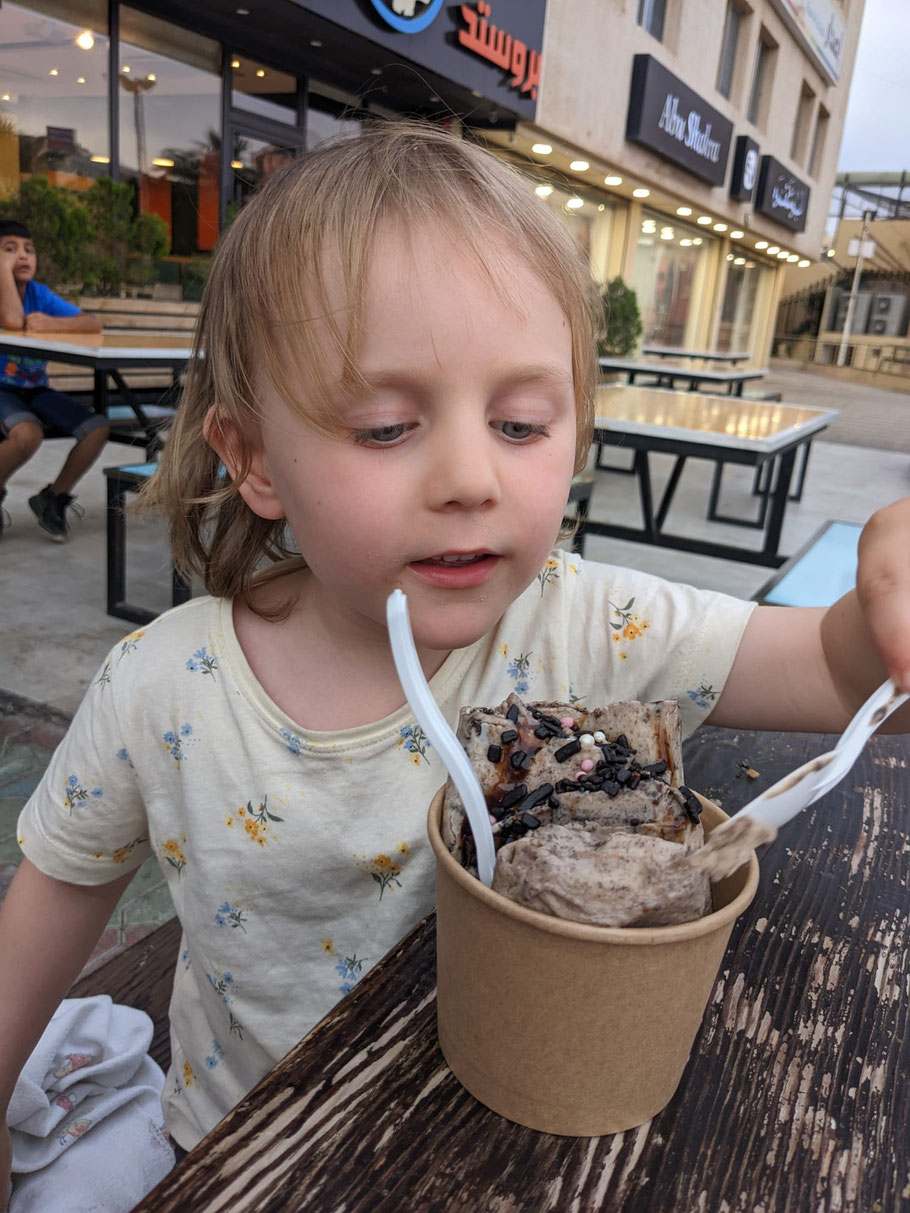 9. Milkn - rolled Ice Cream
This ice cream parlor makes ice cream from liquid batter. An absolute spectacle. A cold plate is scraped and planed and at the end the liquid ice cream is rolled into ice cream. Looks totally freaky. The creations are also crazy: Oreo Nutella, Blueberry Bubble or Kinder Snickers Nutella. Everything is possible and if you want to make your kids really happy, this is where you go :)