Their destination: The World
As always, couchsurfing brings the best surprises to our life ! This time we met Lucie and Matt through the couchsurfing network. We had the pleasure to host them for three days and learn about their really crazy and adventures world trip on motorbike ! A bear attack, few accidents and lots of logistical challenges is what the travelers dealt with so far. Now they are off to Saudi Arabia. In my latest blog article, you can read their story!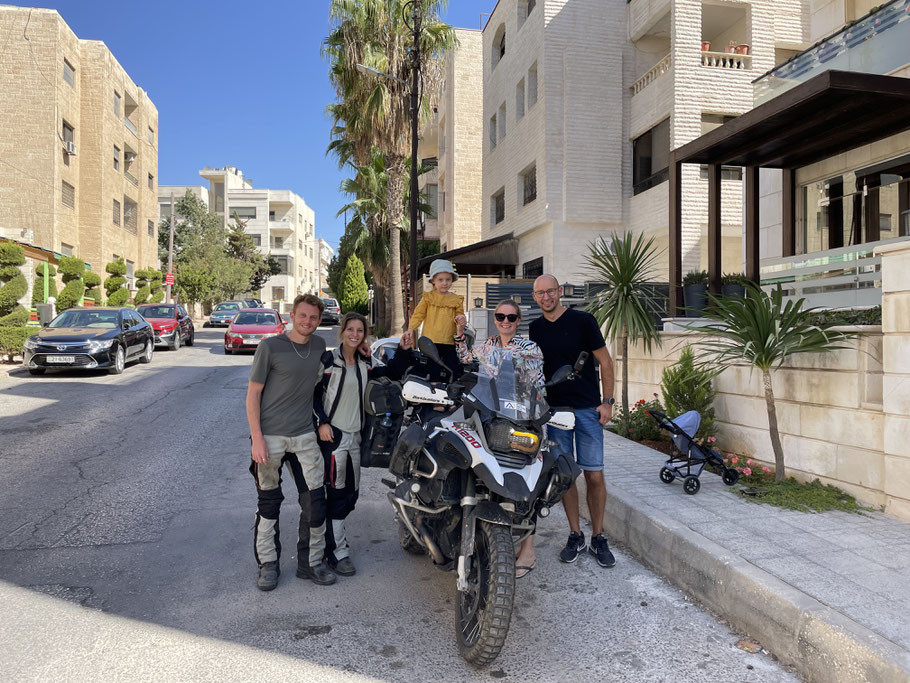 The bike was bought before Matt passed the driver's test. The idea of motorcycling around the world came to Matt and his girlfriend Lucie when they were living in Singapore and watching The Long Way Round plus following other traveling couples on social media. During his holidays, Matt completed his motorcycle license test in his home country, the UK. When he passed, the two ordered all the equipment for their world trip online from Singapore: bags, helmets, radios, camping equipment, camera and microphone. "When we flew home for Christmas, there was a whole room full of unopened packages waiting for us. It was a really exciting Christmas." They quickly put together piece by piece of the puzzle for their trip, managed the move back from Singapore to the UK and planned the route. In May 2022, the two headed east on their heavy BMW motorcycle. They dealt with the EU-countries in a "fast run", as they say. After a month, the travelers arrived in Turkey and continued to Georgia, where they slowed down their pace of travel. The journey then led them to Armenia. Instead of crossing Turkey to reach Iraq, they had to go back to Georgia before crossing back into Turkey for new routes. The direct border between Armenia and Turkey is closed. Some hundred kilometers detour.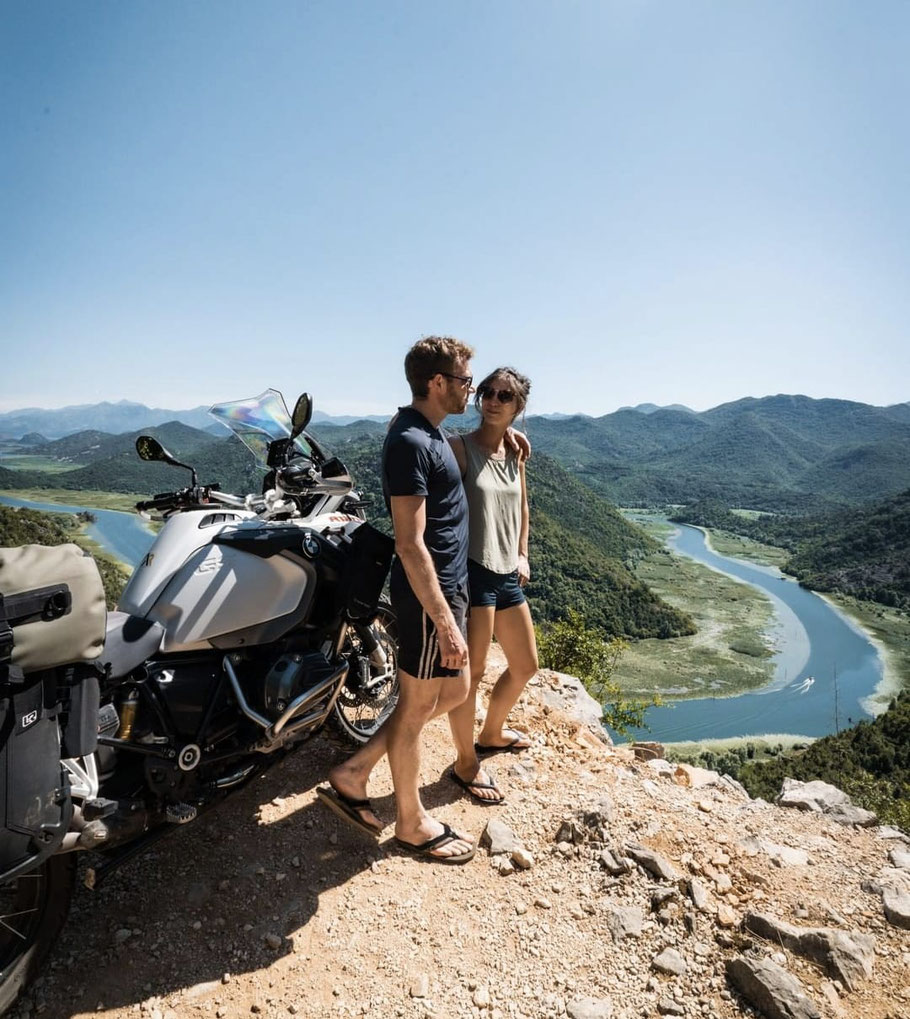 Where to get the Sudan Visa?
Such logistical challenges are a daily part of the journey when you want to go around the world by motorcycle. The two travellers love to find solutions to small and large challenges and to plan creatively and flexibly. To enter Iraq from Kurdistan, they first had to fly by plane via Baghdad International Airport without their motorcycle, and then travel back overland by bus to pick up their motorcycle. The next crux is getting the visa for Sudan. According to travel reports, the easiest way to do this is at the Sudanese Embassy in Cairo, Egypt. The bike will be stored in a workshop in Jeddah, Saudi Arabia to have long needed repairs done while the two fly to Cairo for the Visa run.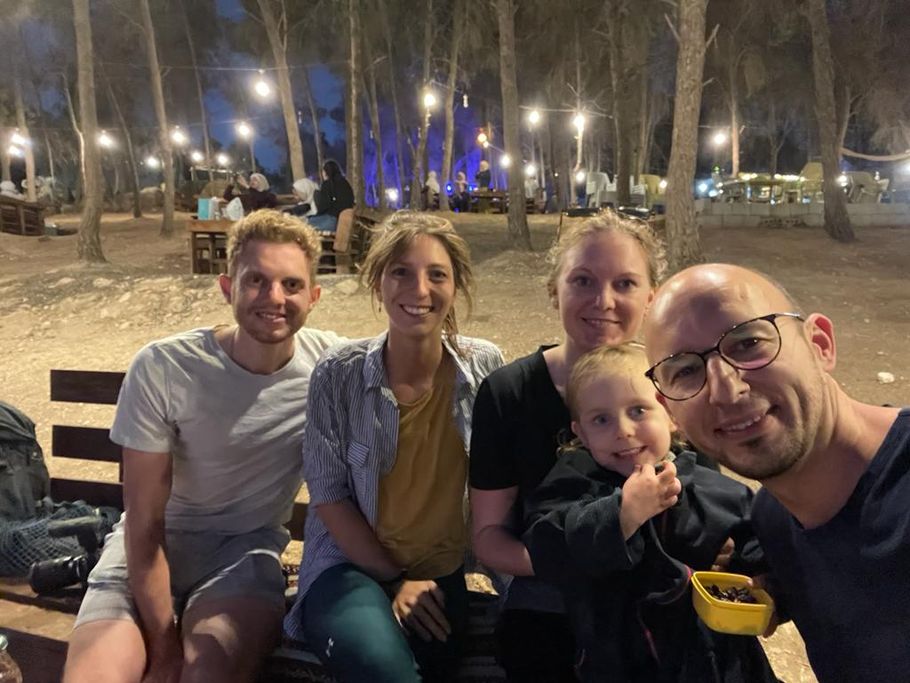 Third couchsurfing experience for them in Amman
Lucie and Matt traveled from Baghdad (Iraq) to Amman (Jordan) and were more than 48 hours on the road before they reached our apartment. "We faced lots and lots of checkpoints on the way. It took ages".
They had asked to stay with us via Couchsurfing. Then finally the Whatsapp message came: "We are here". The first meeting took place in front of the house, which felt warm, like seeing old friends again. Doing laundry, taking a warm shower, sorting and repacking groceries. The days in Amman were full. Sight-seeing, planning, editing video. Soon they will continue to Saudi Arabia, from there by ferry to Africa. A yellow fever vaccination is still necessary for the crossing, which they would have gotten for free in Amman. But here the weekend starts on Thursday and the vaccination center was already closed. This is no reason for the two to be in a bad mood.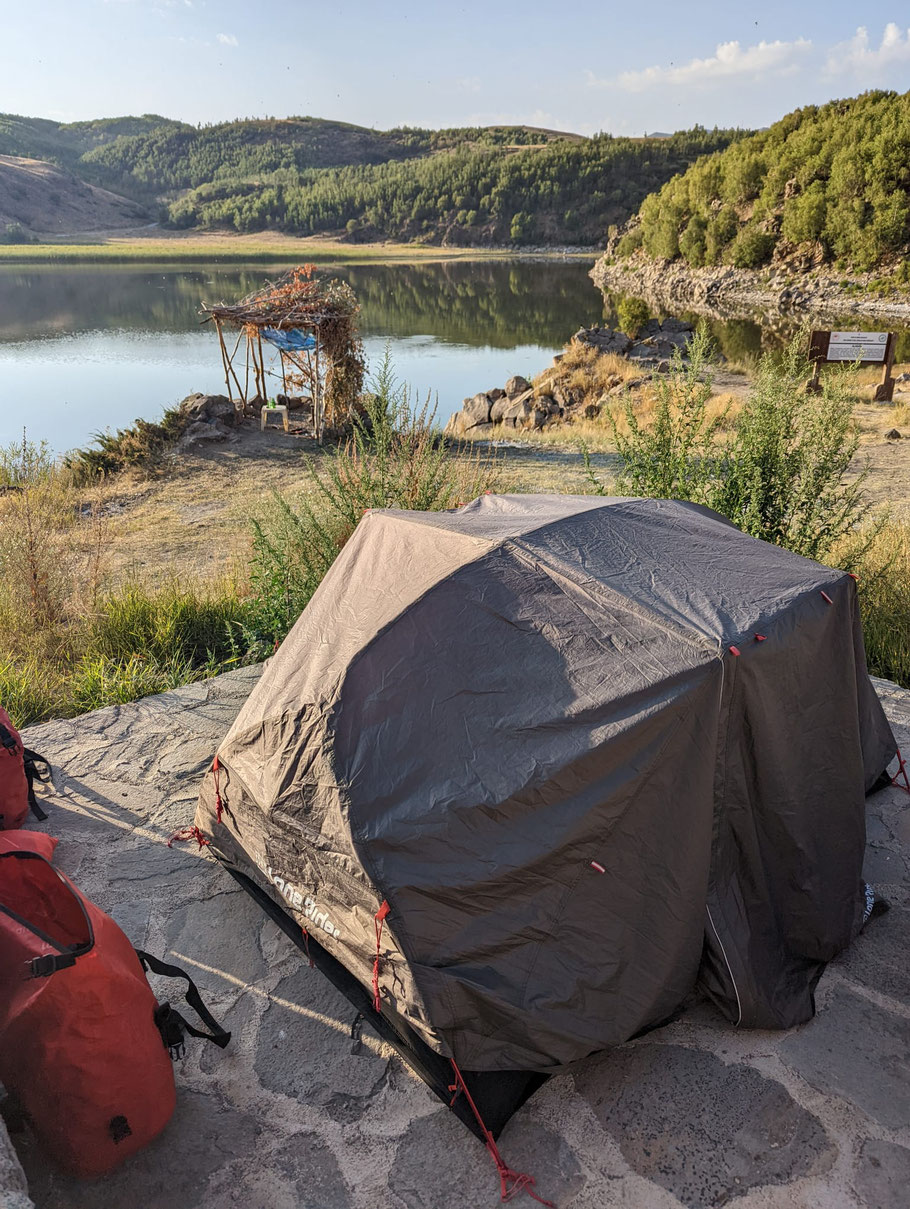 Final Destination: South Africa
During our conversations over dinner and lunch, it quickly becomes clear that Matt and Lucie see the journey as a whole, with all its challenges. Matt gives another example: "We couldn't reach Central Asia because the Azerbaijan land border was closed and we couldn't get a Russian visa, nor an Iran visa."
So, without further ado, the entire planning and route was thrown overboard. Kyrgyzstan has now just become South Africa as the final destination, they say and laugh incredibly happily and contentedly. "There is no scheduled end, we don't have to be home at any particular time. However, we would like to start a family in the UK soon," say Matt and Lucie, who have been a couple for over eight years.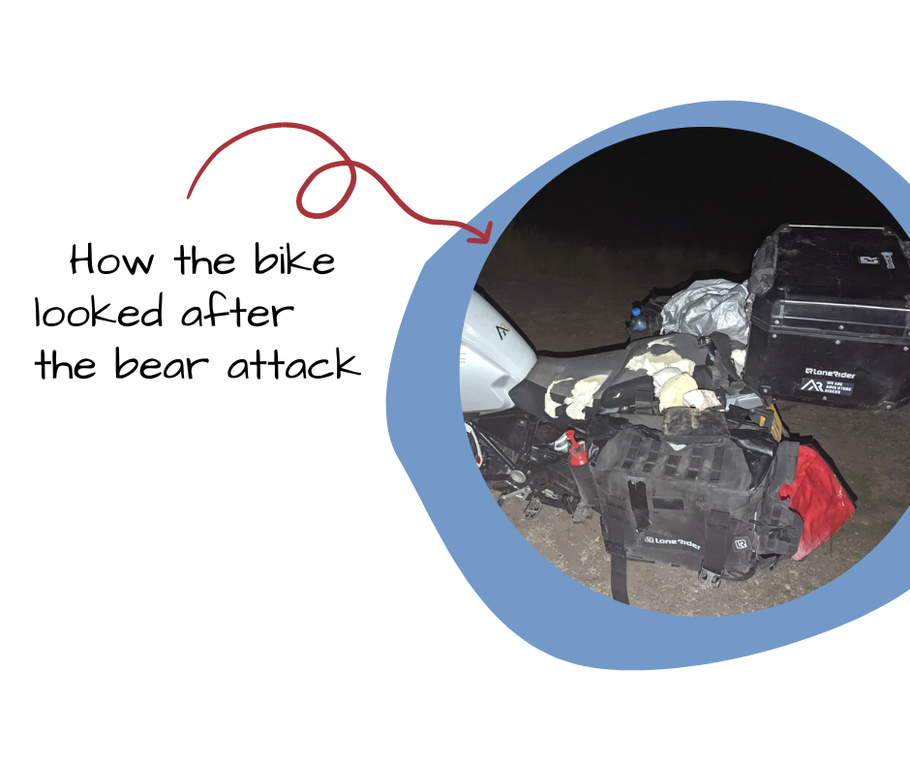 Difficult situations well managed
I want to know what it's like to sit as a couple for hours, doing everything together. Simultaneously they answer: "Podcasts" and laugh. Everyone listens to their own podcast or e-book. Sometimes they also pass the time with games: Categories or guess-cities is then played on the go via the microphone integrated systems in their helmets.
The couple has been on the road for four months. You've been through some sticky situations. After an accident in Albania, Lucie had to be picked up by the ambulance. (See the vlog here ) In Georgia, her motorcycle slides over the edge of a cliff. Only with their combined weight could they hold the bike until other men came along and were able to pull the bike back onto solid ground. In Turkey, a brown bear attacked the motorcycle at night, literally tearing it into pieces. The next morning, the two put their bikes back together like a puzzle. Much could be repaired, but the bite marks on Matt's helmet are still visible. "We'll take a souvenir from each country with us," says Lucie.
Another Goodbye
The last three days we spent together with Lucie and Matt felt like a short vacation even for us. They took us to so many countries with their stories, shared their lives with us for three days, openly about logistical challenges.
Another Couchsurfing experience that couldn't have gone better.
We are so happy to have met you and wish you a safe journey!
Follow Lucie and Matt on social media: