Backpacking / Travelling through Jordan as an independent traveller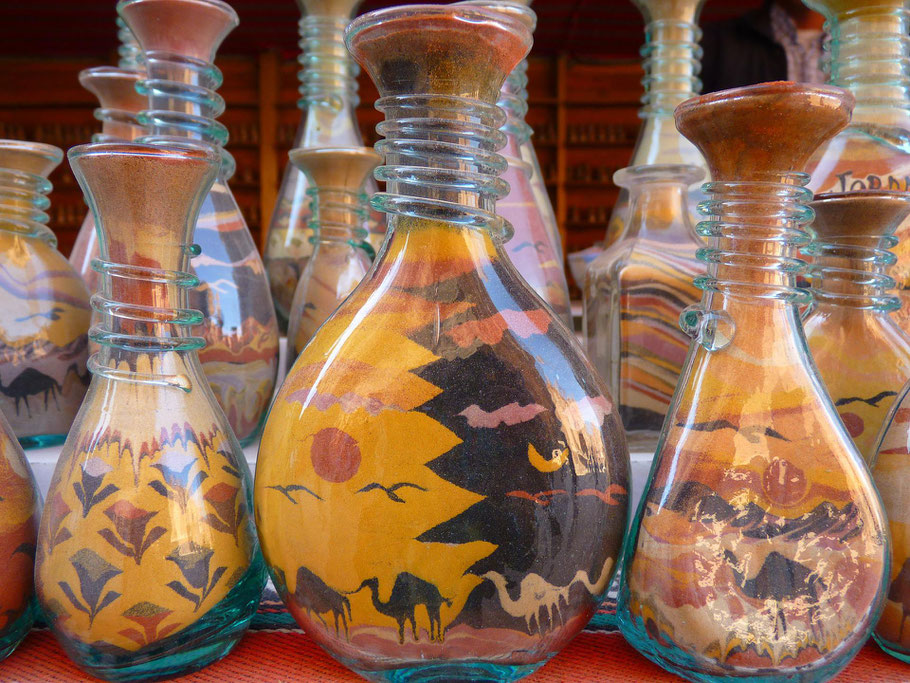 Welcome to Jordan!

This article contains many off-beaten-track recommendations, advises and local contacts to travel independently through Jordan. This collection is based on personal experiences of other Couchsurfers, who stayed with me in Amman, and my own knowledge after moving to Jordan 1.5 years ago. I do not maintain any kind of sponsorship nor payment for the following recommendations. They all come by heart and personal outstanding experience!I also wrote an Insider Guide exclusively for your time in the capital Amman. Check out the Amman Inside Guide here.

Last Update: September 2022
Arrival and Get Around
Uber & Careem
You might know Uber from your country. In Jordan there are many taxi-apps. I like Careem more than Uber. It is the most convenient way to get around Amman and to Dead Sea. Plus super good prices as well. The way from my house to Rainbow Street will cost you around 2.5 JD only. Also, you can connect your credit card with the app and leave the taxi without cash payment, thus avoid the hassle of change problem.
Airport Bus
Public Transport is very very slow developing in Amman. However, the airport transfer is great. It leaves every half an hour (see schedule) in front of the terminal. It goes all the way from the airport to 7th circle, 6th, 5th…up tot he first circle. With is considered "Downtown". The bus is happy to stop any time along the road, not only at the circles. The fare is 3 JD. If you want to use the airport shuttle to reach my place, I recommend getting off at this location.
JETT Bus
Another public transport company is JETT bus. You can travel from Amman to Aqaba in 4 hours and 10 JD only – and vice versa. But also destinations like Petra or Irbid are served. Check their timetable.  https://www.jett.com.jo/en/schedule
Hitchhiking
Jordan is a very good country for hitchhikers. Why? Because even Jordanians use this way to travel through the country. Mostly people wait underneath the first highway bridge close to town. As for Jordanians, drivers might expect a little contribution tot he fuel. So make sure you agree from the beginning on your idea of hitchhiking, if you would like to get a free ride.
Rental Car
You can also easily hire a rental car. I think most local driving licenses are accepted. I didn't need an international driving license. Inside Amman I still recommend a taxi, because of heavy traffic and you can enjoy the view better. But once outside the capital, driving is very easy. I rented a car with this guy for 10 months and still get pretty good rates, you might try this Whats App contact and send greetings from Laura: Hassan Enterprise 00962778000363.
Driver
If you don't want to rent a car, but go to some remote locations where no public transport is available, (for example to Wadi Rum) you can always hire a driver for a day or two. I met and tried several drivers but now I stick to Haitham. Why? He has the best rates, is super professional, speaks English fluently, always punctual and has a very good driving style. In addition to this, he tells the most amazing stories about Jordan and Iraq and other Middle Eastern countries, which leave you with your mouth wide open listening to his experience. 00962799239914 say greetings from Laura!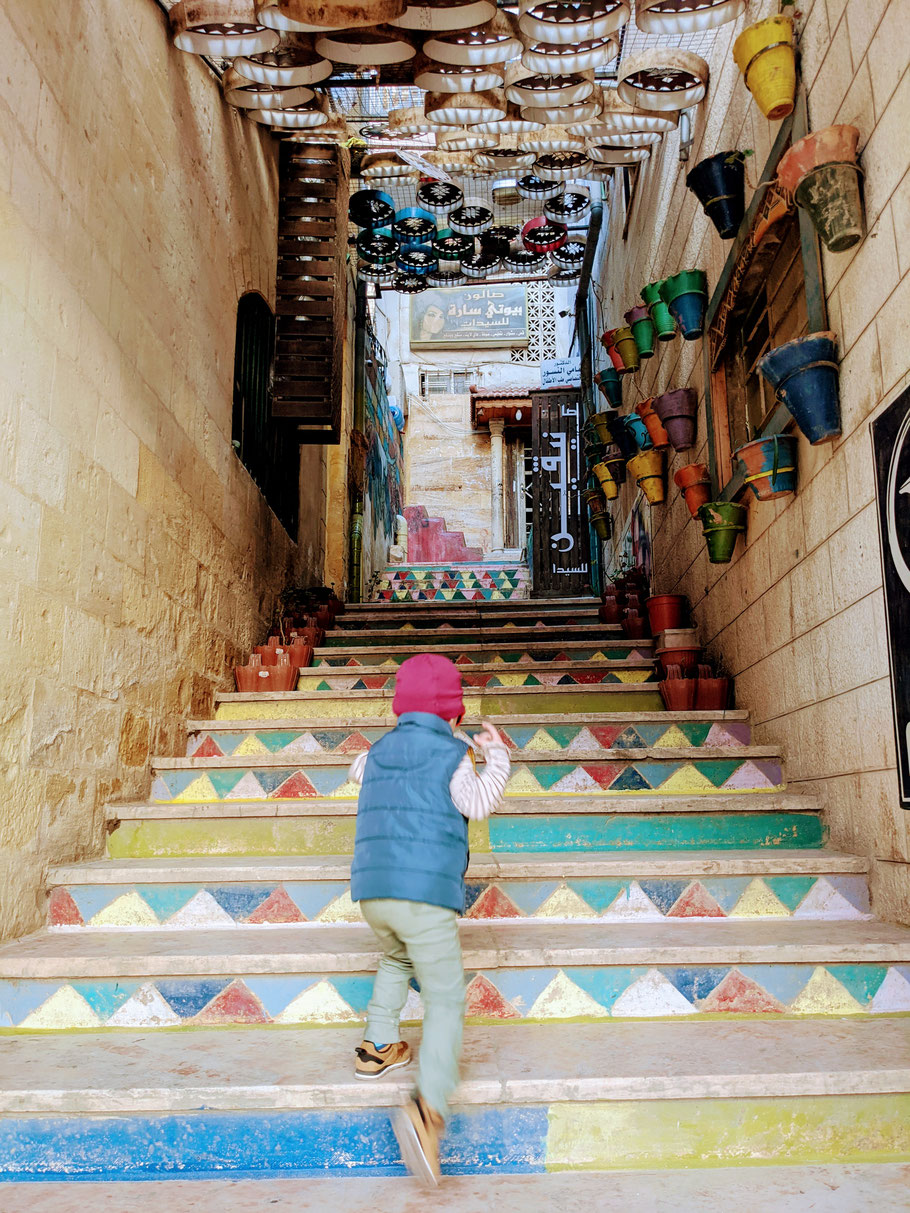 Places worth to visit in Jordan
Jerash: coming soon

Ajloun Wild Jordan Resort: Ajloun is maybe the greenest area in Jordan. You can go on hikes and breath fresh air in several forests. Read my article from Ajloun here.

Um Quais: Here you will find a lovely restaurant with a view, old historical sites and a hilly green valley. Read more.

Pella: coming soon

Ma´an: coming soon

Karak Castle: coming soon

Mt. Nebo: coming soon

Dead Sea: Lowest Point of earth, go there for your unique floating experience. See some photos of my first mud visit here.
Madaba: I love Madaba, because it has a car-free-shopping street. Also, I would say the best vegan restaurant, (which is also a second hand book shop) in Jordan. See some impressions here.

Aqaba: Explore this nice city at the Red Sea, go diving and enjoy the tasty food from South Jordan. You can check my blog post about Aqaba here.

Petra: the pink city, mystical and authentic, a must on your Jordan Trip. Get some first impressions in my blog article.

As-Salt: A wonderful sometimes sleepy and calm town with a rich history. We explored Salt in winter and liked it much. Read my report here.

Amman: I wrote an entire guide about Amman, with hidden sites to explore and off-the-beaten track experiences. Check it out.

Azraq: This isolated area in Jordan is worth exploring. You can go on Oryx-Safari and also visit the Wetland-Reserve in the middle of the desert!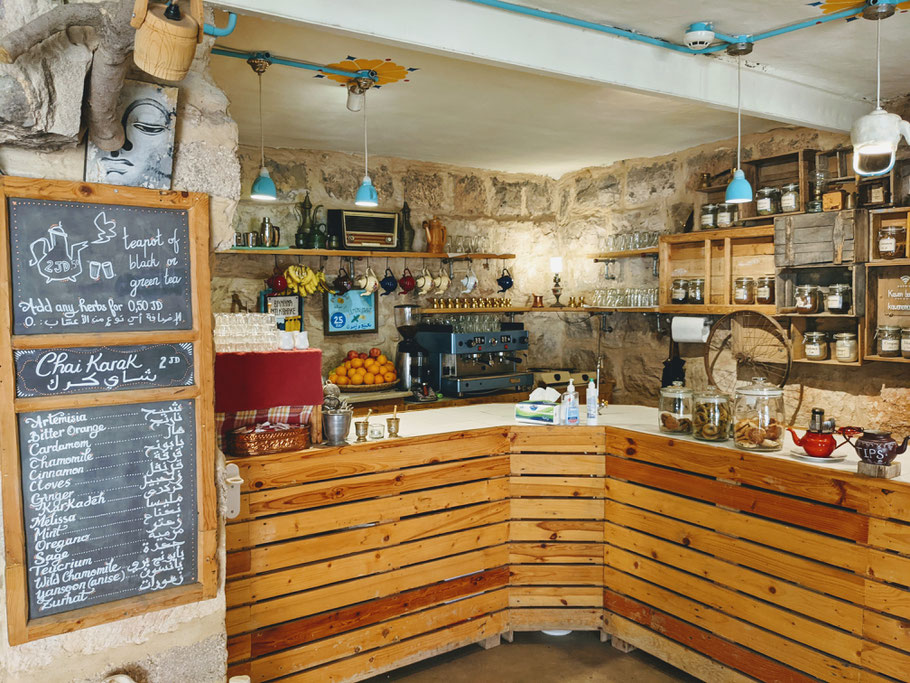 Places worth visiting in Amman
Biera
A local brewery with five different types of beer, with lovely roof top terrace and stunning sunsets. Try the "flight", which makes you taste all five types of beer.
O2
Unbelievable this is still Amman (even though the outskirts)! Check location here. It is an open air café. However, you don't come for the Nescafe, you come for this amazing location and the view. You overlook hilly nature and on clear days you look all the way up tot he dead sea. You will sit on recycled chairs and tables, and all decoration is made by things found in the pine forest. It is allowed to bring your own food or order delivery here 😊
Wild Jordan
Wild Jordan is a Nature-Conversation.Company that takes care oft he National Parks and protected areas within Jordan. They offer various trips (see the Oryx safari) and they also have 5 eco lodges around Jordan. Their main office, in Jabbal Amman, is a beautiful building with a shop that sells handmade crafts, beauty products, and other useful stuff. It is a restaurant at the same time, you sit on cozy balconies overlooking the Jabbal Amman.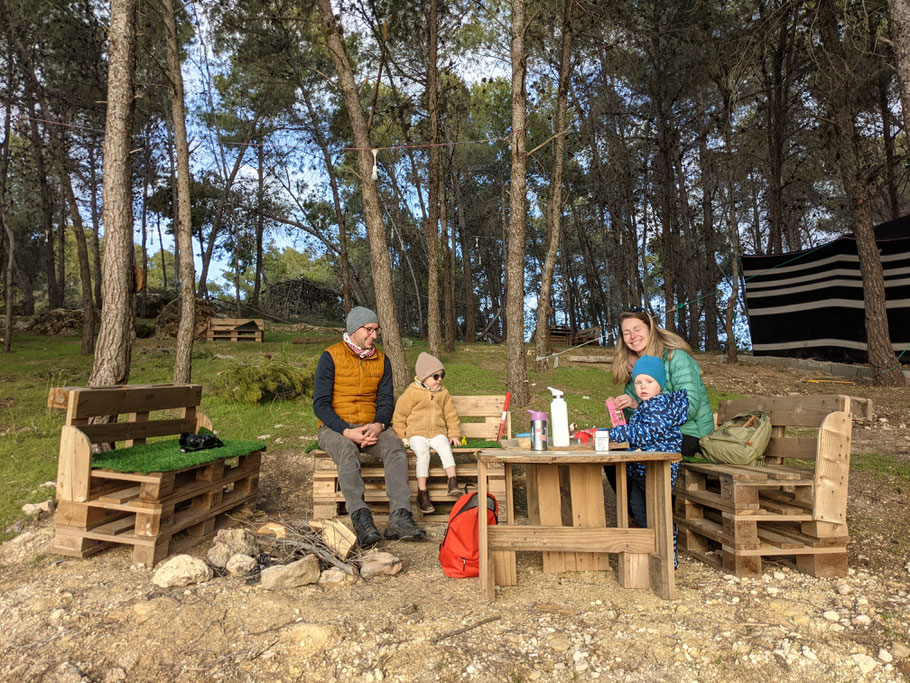 Very Special Experiences
Staying with a Bedouin
If you are planning to visit Petra, let me tell you something: When the Bedouin people re-discovered Petra and organized their living there, barely my tourists came to visit this place. After 1980, the Bedouins were resettled, more or less against their will, and lost everything. If you are interested in this story, I among others recommend the book "Married to a Bedouin", written by a Lady from New-Zealand. Nowadays, many Bedouins live in little villages around Petra. I highly recommend to skip resorts and big hotel chains in Petra and rather stay with a real Bedouin 😊 Khaled´s house/tent is form me the place of choice. You will have such a great experience, staying in one of his few guestrooms (there is also one dorm), being invited over to his tent for tea at night, meeting his dad, who was born in a cave in Petra. He speaks very good English, so it is easy to get all your questions answered. And he is happy to do so, and by this share about his culture, the challenges of modern life and his experiences. You can contact him over Whatsapp, and send warm greeting from Laura please . Prices vary (if you want breakfast or lunch, pick up, etc) but a double room will be around 30 JD.
Diving in Aqaba
Please don't miss your chance of diving in the Red Sea in Aqaba. I did my first ever dive here and went back several times already. There are so many sites where you can start diving straight from the beach, instead of using a boat first. You can discover old tanks or army airplanes under water as well. I recommend Machmoun by my heart as a diving instructor. He has a PADI-license and knows exactly what he does. He travels to Europe for water sport fairs and the equipment is very well maintained. A 2-hour dive, with instructions at the diving school and a underwater Go-Pro Video of you costs 35 JD. His school is located inside the hostel "Bedouin Garden Village" in Aqaba, but it is better to make a reservation on Whatsapp before. (His skills and choice of spots are well-known among travelers and he is very busy). He also rents snorkeling equipment. His WhatsApp: 00962795008821. Please say "hi" from Laura :)

Hiking Dana- Petra
 Have you heard of the Jordan Trail? If you are into hiking, look it up. It is a trail going all across Jordan. If you don't want to hike for 2 weeks, I recommend doing one part of this trail: From Dana to Petra. It takes around 4 days and is titled "one of the most amazing hikes in the world" by National Geographic. You will sleep in tent sites in the pure nature and cook food on bonfire. Depending on your tour, Jeeps carry your camping equipment from one campsite to the next. However, I also know a guy, Mohammad, who is a license Jordan Trail Guide and does it very low cost. You can also ask him to go with a donkey, instead of let the cars carrying your equipment. Mohammad WhatsApp: 00962799927199. Also, if you traveling on limited time and cant hike for four full days, there are some hiking soceities who offer Day-Hikes (including transportation and lunch for 35JD) every Friday and Saturday. Check them on Social Media: B Adventure Events and Treks and Deewan institute for language and cultural studies.
Hip Hop/Underground Tour Amman
A Palestinian refugee, grew up in a Camp, became Hip Hop and Graffiti Artist in Amman and gives you a glimpse in his life for this 2 hour walking tour through Jabbal Amman, Downtown and Webdeh. It´s free, you give what it was worth it for you. Check out more. 
Alternative Amman Tour

This is a very unique 4 hours walking tour through East Amman by Anas. (Whatsapp: 00962790795671).
Read my blog article about the experience in this tour.
Oryx Safari
Please check this blog article
Kawon Madaba
A very unique place. I don't want to say too much about it. Just go there, and feel it yourself. It is an initiative to bring people together, build bridges and stimulate the cultural life and underground scene in Madaba. You can drink the famous Karak-Tea or eat vegan food here. At the same time, there is a beautiful second-hand book store with ceiling high wooden shelves. Many good books about Jordan in English available as well. I always recommend to include Madaba and Kawon Bookstore on your way to Dead Sea. The road down from Madaba to Dead Sea is impressively scenic.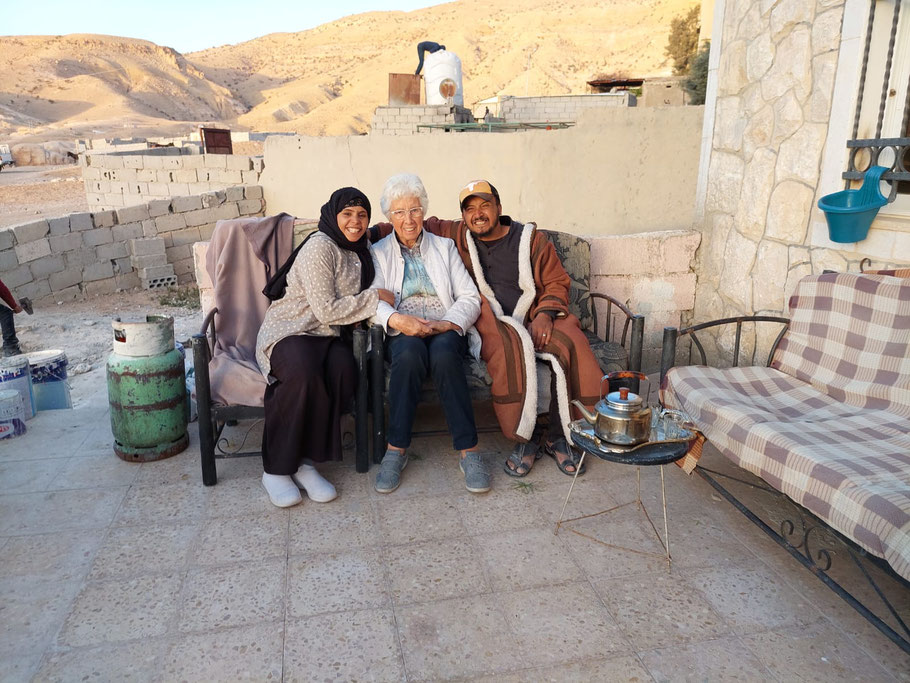 Useful Apps
Careem
My favorite taxi app

Talabat
Order authentic Jordanian food (and much more) to any location in Amman for free

Roya News
Local News and announcements of religious/public holidays
Instagram
Follow "7hillsjo" for weekend events, live music and Dj-Partys
Follow "astromdeda.trips" for stargazing trips in Wadi Rum or around Jordan.
Follow "tipntag" for events and interesting galleries in Amman.